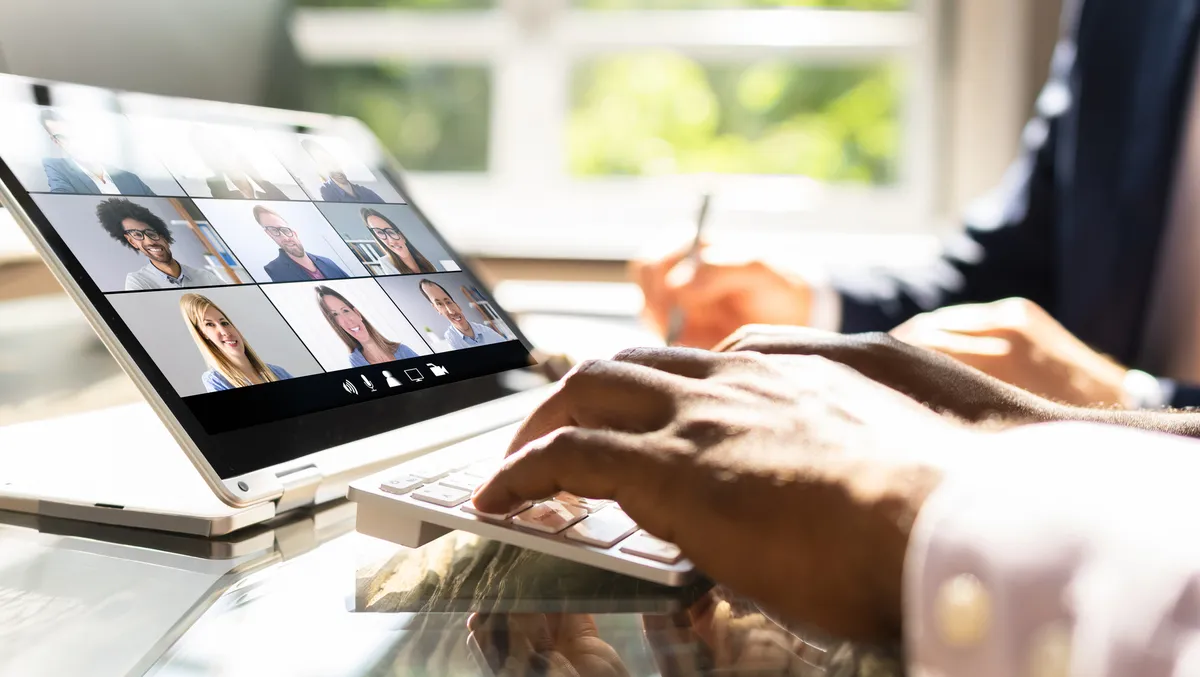 Operationalising your hybrid work strategy
FYI, this story is more than a year old
The COVID-19 pandemic has accelerated digital transformation plans and strategies for many organisations. It has also added pressure on business leaders to adequately address employees' increasing demands for flexibility and at the same time, to ensure longevity and the ability to better weather future pandemics.
Two years since the pandemic, a key learning is this: Hybrid work cannot simply be a buzzword that is thrown around and only practised when convenient.
For hybrid work to be effective, it must be approached in an intentional manner. Whether those who prefer the office or those who prefer more flexible work arrangements, there must be a clear understanding of how hybrid work should be put into practice. To be sure, a growing majority of Asia Pacific companies expect some form of hybrid working to be the norm going forward, with just 40% of APAC companies expecting their staff to work fully from the office.
As you plan and operationalise your organisation's hybrid work strategy, here are key elements to consider.
Firstly, technology must take a people-first approach. Your hybrid work strategy (and your return to office planning) must take into consideration employee personas, and how their workspaces will be used to ensure that the right solutions can be deployed. This is particularly important, given that 79% of organisations in APAC say the pandemic forced them to get smarter about how they use space, people, and technology and that technology and experiences are viewed by most companies in Asia Pacific as the face of the company, and not the office space alone (64%).
Office design must consider the need for engaging and equitable work environments, while for those working from home, the ability for organisations to support their employees by equalising the virtual meeting experience whether through the deployment of cloud collaboration suites such as Microsoft Teams or Zoom, or by providing the right audio-visual hardware to enable effective communications.
It is important to ensure that workers can have a more equitable work experience wherever they choose to be productive. Even if their seat at the table is a virtual one, it is important that participants can pick up all the small gestures, expressions, and body language cues across the room (or across the screen) and be confident in being both seen and heard from wherever they are.
We're seeing APAC organisations already on the right track, with recent research from Poly showing that 93% of organisations are already leaning towards collaboration software and cloud applications to help equalise meeting equality for a hybrid workforce. In an age where the war for talent is being fought across a distributed realm, these small things can make the biggest differences.
Every business will have its own unique hybrid strategy, and key to that is the ability to experiment, test and measure. Only after you've assessed employee reactions and feedback can you understand the extent of investment needed to enable your employees to do what they do best.
Second, leaders must tailor employee roles and workflows with an eye towards autonomy. At Poly, we've always believed that work isn't defined by where you do it, but by what is achieved. In the same way, leaders and managers should gauge productivity in terms of work outcomes.
To that effect, employees should be empowered with the autonomy to tweak workflows to prioritise output, whether formalising flexible processes where workers don't need manager oversight for every little thing, and instead empowering them to find better ways to deliver the outcomes required.
Of course, this requires that employers have a clear understanding of employees' specific roles, as well as preferences for how they work. While companies may not be able to realistically create a hybrid work strategy for every individual employee, they can turn to workplace personas to help organisations build a scalable and defendable framework to plan for most of their employees and avoid problematic "one size fits all" strategies.
Citi Singapore recently did just that, with Singapore being the first market to roll out a new global flexible work model which splits employees into different role designations depending on their responsibilities and nature of work.
Finally, if internal capabilities are lacking, organisations should consider looking outside the company to help to further scale hybrid work arrangements.
For organisations that have limited IT manpower, support services providers can help take on matters of tech support for the fleet of headsets and communications devices that have just been deployed for remote staff, leaving the in-house IT team free to support the staff working from the office. Remote access lets updates be pushed to fleets of devices like headphones, while infrastructure such as conferencing setups can be tracked remotely, while analytics data provides insights into utilisation and fleet management. This can be taken further via managed services providers where organisations completely outsource day-to-day technology management responsibilities to an external vendor.
Professional services providers can provide bespoke services by evaluating an organisation's needs and coming up with a tailored solution that speaks to the the unique needs of their workforce, and even ensure that employees are trained and ready to make full use of whatever new collaborations solutions that have been put in play.
Whichever the road chosen, looking to external expertise to fill these kinds of gaps can help organisations be more agile in reacting to the dynamic needs of running a business, freeing up teams to focus on more their business' strengths.
Bottom line, sustainable hybrid work strategy must be intentional. To succeed in the long run, intentional action must be put into understanding which roles are best suited for a hybrid arrangement. At the same time, systems and planned workflows must also be put in place to properly support an increasingly distributed workforce. After all, hybrid work isn't just about transforming our relationship with the office but transforming how we approach work.