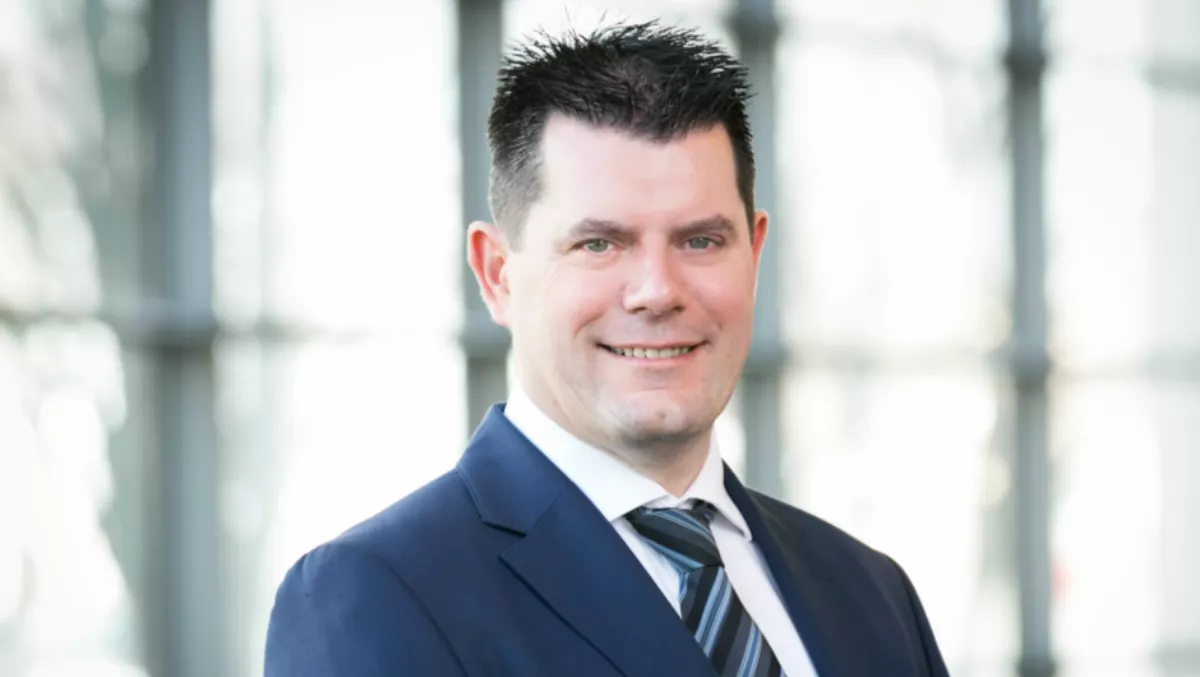 Why it's important to build tomorrow's 10G future today
Fri, 11th Jan 2019
FYI, this story is more than a year old
Speed -- specifically broadband speed -- drives today's society. It delivers our entertainment, drives social media, allows us to monitor our homes, provides the literal backbone for voice services, and fuels the downsizing of today's corporate I.T. Infrastructure as businesses move from capital-intensive on-premise servers and software license to pay-per-use cloud services.
Broadband demand in Australia is increasing at a rapid clip. Over 50 percent of nbn's customer base is on 50 Mbps or faster services, with take rates for higher speed on the rise all the time. Consumers are going faster for gaming – nobody wants to be killed in Fortnite because of a slow connection – and video services, with 4K services like Netflix going mainstream, resolutions are expected to move to 8K over the next 5 years.
Businesses have the same desire. With the cloudification of everything-as-a-service, enterprises can now tap into Software-as-a-Service (SaaS) for everything from basic telephony to Microsoft Office 365 and Salesforce via the cloud. The never-ending IT cycle of purchase/install/maintain/duct tape/rip out/replace, either on-prem or outsourced at a data center, can be broken, significantly reducing hardware, software and support costs along with IT staff time.
But in order to work, consumers and businesses require reliable, lower latency, more symmetrical, high-speed broadband with the ability to grow and scale from today's ceiling of megabits to speeds ranging from gigabit to 100 Gbps. Nobody in the history of modern network connectivity has said "One Gigabit is too much, I need to go back to my asymmetrical 10 Mbps connection." Instead, the anticipated Gigabit Society requires gigabit data rates as the starting point for services, not the end.
Everyone is always moving upward, asking for more. New applications continually create demand for faster speeds, often in ways no one can predict. Today's underlying fiber infrastructure is built around the cornerstone of GPON, a technology that has served the industry well for over 15 years delivering up to 2.5 Gbps downstream and 1.25 Gbps upstream. It's affordable, it's reliable, and it's got nowhere else to go. With consumers demanding faster speeds to support their connected lives and enterprises requiring symmetrical services for everything from off-site data storage to multimedia collaboration with their partners, installing GPON in a fibre network today is not going to deliver a 10-year return on investment.
Service providers now consider 10G PON technologies as the baseline for new network builds as well as the best path to upgrade GPON and slower services. XGS-PON provides a baseline of 10 Gbps symmetrical capacity using a single wavelength (color), enabling the deployment of a network capable of supporting growing consumer needs and enterprise services backed by SLAs. With eight times the upload capacity compared to GPON, XGS-PON is more than capable of supporting the demands of real-time applications and multimedia collaborative projects.
XGS-PON provides two different paths for bandwidth growth beyond the initial 10 Gbps symmetrical capacity. Building on the existing XGS-PON standard, work is underway to use GPON wavelengths for deploying a second XGS-PON service over existing fiber, resulting in two 10 Gbps symmetrical channels without any fundamental changes in the optical network.
NG-PON2 provides the ability to scale onwards up to 100 Gbps over the same PON network, with bandwidth added through additional 10 Gbps wavelengths as needed and electronics upgraded as needed. Carriers can deploy XGS-PON throughout the entire network, then scale up core networks speeds as necessary to support increased bandwidth demands in consumer deployments and enterprise projects.
And additional capacity will be needed. Supporting 5G with its requirements for multi-gigabit speeds for fixed and mobile wireless applications immediately rules out GPON, since it maxes out at 2.5 Gbps downstream while the ITU-202 specification for 5G cite peak data rates of 20 Gbps for mobile broadband. XGS-PON and NG-PON2 are essential for supporting 5G service both within the core network and all the way down to small cell deployment.
With such speeds, service providers will be able to move to a "One Fiber" network where the needs of consumer, business, and wireless backhaul are all served on the same fiber—instead of separate networks for different markets. Using XGS-PON and NG-PON2 provides sufficient capacity for service providers to consolidate networks, simplifying network design and allowing them to consolidate facilities and other resources.