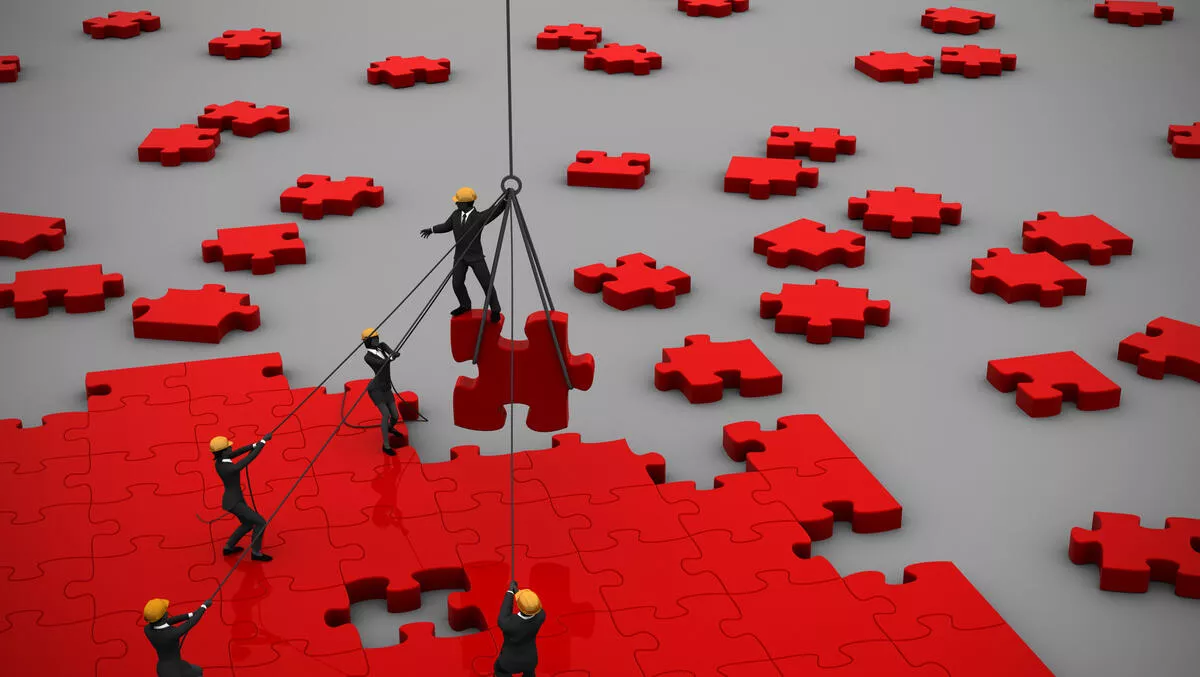 Opsera releases native CI/CD automation for Salesforce
FYI, this story is more than a year old
Opsera, a continuous orchestration platform for DevOps, has released native CI/CD release automation functionality for Salesforce, the company announced this month.
The functionality enables business applications teams to use DevOps capabilities such as shortening delivery cycles, improving pipelines, lowering operations costs, and aligning software delivery to business outcomes.
According to the company, Salesforce development tools are not keeping up with current DevOps requirements - and up to 40% of software deployment teams are conducted manually by business application teams.
"Those who rely on third-party Salesforce tools find themselves blocked from using the modern tools needed to automate and improve the quality and security of their Salesforce deployments," the company states.
Opsera CTO and cofounder Kumar Chivukula adds that current tools fail to provide choice, control, and flexibility for enterprise software delivery management.
Opsera built resiliency, scalability, and security into its Salesforce CI/CD release automation. It includes inbuilt quality and security gates to support Salesforce development, integration, and deployment.
Other features include:
Integrations with choice of source code management (SCM) tools, including triggers to automate CI/CD pipelines
Integration to security tools (Sonarqube, codescan etc) and testing tools (Selenium, provar etc)
Out of the box integration with collaboration tools (Slack, Microsoft Teams) and ITSM tools (Jira, ServiceNow)
Real-time governance, auditing, and compliance reporting
End-to-End Visibility and full-context monitoring for troubleshooting across your software delivery management
Back up, recovery, and synchronisation across orgs and source code management
Further, Opsera's no-code DevOps orchestration platform can also be used in enterprise, such as SDLC (software delivery lifecycle), IaC (infrastructure as code) and SaaS applications.
Opsera, which was founded in 2020, quickly gained interest amongst venture capitalist firms including Clear Ventures, Firebolt Ventures, and Trinity Ventures. The three companies invested US$4.3 million as part of a seed round last year.
"Opsera believes DevOps has transformed from an aspiration to a practical science, and Continuous Orchestration is the future to help organisations accelerate DevOps adoption and reach peak innovation velocity," the company states.
Cofounders Kumar Chivukula and Chandra Ranganathan said at the time, "Continuous Orchestration is perfect for SREs and DevOps teams that are forced to manually code integrations of best-of-breed point solutions or feel stuck with single-vendor solutions that limit tool choice and cause lock-in.
"Through our work at Uber, Symantec and Adobe, we realised the need for no-code automation and freedom of tool choice to make DevOps successful. We built Opsera, and are pioneering continuous orchestration, with the goal to democratise DevOps."