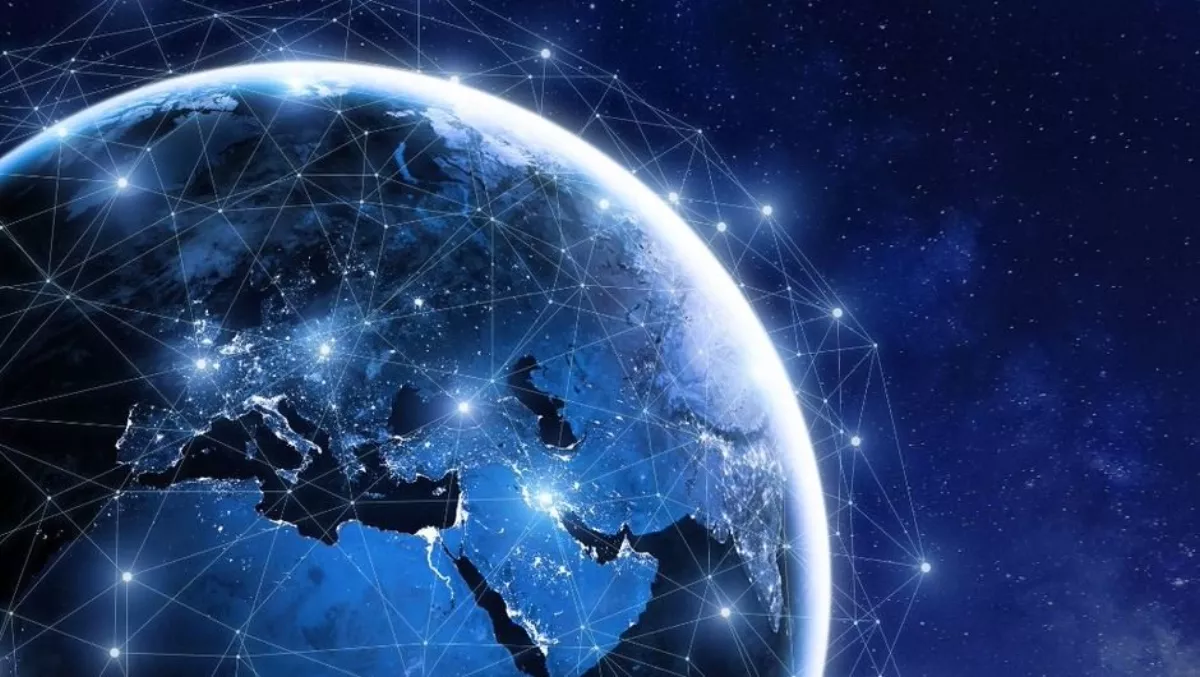 Overcoming the barriers to IoT adoption
FYI, this story is more than a year old
Australia's energy sector has been propelled into the internet of things in part by state and territory mandates - such as the seminal Victorian government policy in 2006 - for smart metering of home-based consumption.
The sector is also a heavy user of industrial equipment that has inbuilt sensors and instrumentation that is ripe for IoT use. Woodside's Pluto liquefied natural gas plant is a prime example, with its 200,000 sensors being put to use to solve problems caused when the gas is cooled to a liquid for transportation.
In addition, players have an enormous number of physical assets that need to be monitored and managed. With asset management considered a key early use case for IoT, it's almost a given to see at least some kind of IoT in place at many organisations involved in the end-to-end energy value chain in Australia.
Yet, project victories in the IoT space remain hard-fought and this is occurring for a variety of reasons that will need to be overcome.
Vision impaired
Energy operators and utilities that want to make the most of IoT have to learn to think big. Almost certainly they will need to pursue some sort of cultural change.
IoT means distributed control and decision making. Many organisations' mindsets have to change dramatically to think of their processes in a distributed way.
That means a lot of effort, even before the organisation can start to look into the underlying technology. Processes have to be transformed to be able to make decisions closer to where the relevant data is produced. This intrinsically means that processes have to rely on local data, local causes and local effects.
Ideally, IoT should be viewed as an enabler for new categories of products and services.
This will require a number of strategic choices to be made, including the IoT technology that is to be used. The use of open platforms, market standards and open source should be requisites when it comes to making these decisions.
Decisions taken along narrower lines endanger the potential evolution and transformation of the organisation.
Core limits
IoT is hard, even without the high amounts of 'technical debt' and legacy infrastructure that energy players often have to contend with in the core of their operations.
While the sector has managed to develop quite a body of knowledge from sensors over the years, it has always suffered from the limitations that its control systems - such as SCADA and DCS - would present in terms of monitored signals.
Unfortunately, gathering data has traditionally only resulted in offline analysis without integration into the rest of the business processes, and this is slowing down the extension of IoT data into further business cases.
Energy companies may need to consider a new stack of control systems, pattern analysis, monitoring tools and analytics if they are to exploit the value that IoT can bring.
Fields such as power distribution are very traditional when it comes to control systems, so IoT is still seen as a source of data for statistical analysis rather than a component of the core business processes.
Only once IoT becomes deeply embedded in core systems will it really have a major impact on the energy sector.
Trial and error
Gas and water utilities are showing a willingness to experiment with IoT, and there are some very interesting solutions emerging that promise to reduce the cost of asset inspection or increase the spectrum of equipment and variables being monitored.
One thing in their favour is that many technology platforms - particularly those that are cloud-based - offer an incredibly low barrier to entry as far as standing up experiments goes. Proofs of concept can be initiated quickly and often for only a handful of dollars.
In some cases, Australian utilities are also running their experiments at arms' length from corporate HQ so they can move quickly and in a fashion that is largely unencumbered by the internal bureaucracy or business-as-usual pressures that would otherwise stymie IoT adoption efforts.
Large energy players without that cultural willingness internally are choosing to take financial stakes in startups they hope to have the cultural, commercial and technological nous to enable experimentation to occur.
Both parties can benefit from these kinds of transactions.
Startups are often already doing a great job, taking to the market products and solutions that attract buyers. Some of their solutions are extremely well done and successful, however scaling up a solution to the large volumes required by the industry, takes investments, partners and resources that a startup may struggle to master.
Regulation and governance
Australia's energy and communications markets are already highly regulated.
Regulation will probably step into the IoT space at some stage, though this is unlikely to put a dampener on projects.
Rather, putting limits on what the technology can achieve when it comes to safety and privacy is important. Arguably, these things are already, to a large extent, self-regulated by an industry that is often the target of security threats.
Hopefully, regulators will promote collaboration with the industry before taking decisions to frustrate the potential of the IoT.
Other obstacles could be the impact that major flaws in IoT technology may cause customers. When something is new, any problem its deployment may generate will be given great visibility and eventually make customers very wary.
The lack of security baked into IoT products and platforms is currently a major problem for prospective adopters. Low trust in the technology needs to be overcome.
Make IoT all about margin
Finally, one way to really ensure IoT is able to achieve appropriate cut-through and results in the energy sector is to make it about money.
A recent study by satellite communications operator Inmarsat found evidence among top energy firms worldwide that this is occurring.
"The energy industry is at a fundamental crossroads," Inmarsat said. "The volatility in the price of oil and rapid adoption of electric cars and renewable technology is just a couple of the factors putting serious pressure on some energy businesses' margins.
"Rather than energy businesses extracting as much fuel as possible, we are increasingly seeing a focus on profitable volume, which can be extracted and distributed at the lowest possible cost to boost margins and improve profitability."
Article by Giovanni Polizzi, Energy Solutions Manager at Indra Australia
Related stories
Top stories