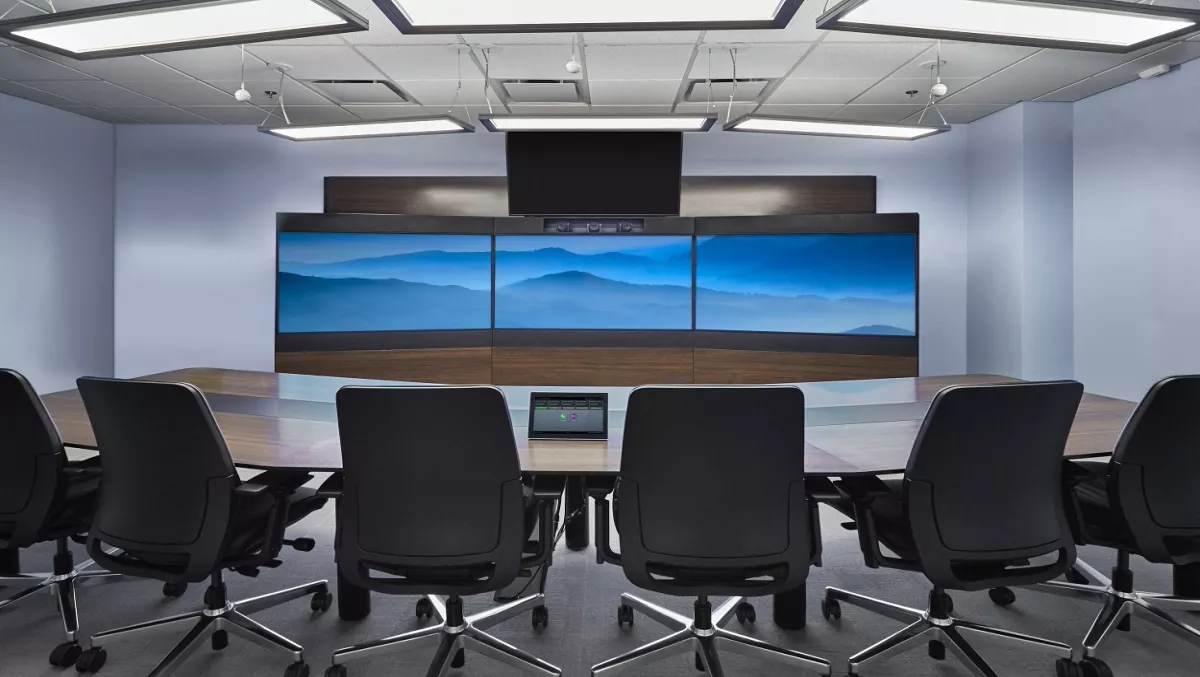 Polycom's mission to close the 'technology gap' in video conferencing
By Sam Worthington,
Thu 9 Feb 2017
FYI, this story is more than a year old
Polycom aims to change up the video conferencing game with a new array of solutions that add a life-like look and feel to your virtual meeting experience.
"Today's business leaders are experiencing a technology gap between what their workplace offers and the experience employees are looking for," says Michael Frendo, Executive Vice President, Worldwide Engineering, Polycom.
"We're on a mission to develop collaboration solutions that close that gap and not only make you feel like you are in the same room, but are easy to use, intuitive and require no training to operate."
With Polycom Immersive Studio Flex the organisation wants users to feel like they are sitting right across the table from their colleagues.
Their images are life-size, crystal clear, and leave no question as to which direction their voice is coming from.
Another new release from Polycom is the EagleEye Director ll. With this solution, there is no need to manually adjust or to use a remote, the camera automatically zooms in on and frames the active speaker from 32 feet in less than three seconds.
A picture-in-picture display of the room also means you see the reactions and body language of everyone in the room while you're focused on the speaker.
The camera runs on the new Polycom Group Series 6.1 release, the engine that drives Polycom's industry-leading voice and video technology.
The RealPresence Immersive Studio Flex and EagleEye Director II are available in select countries starting this month.