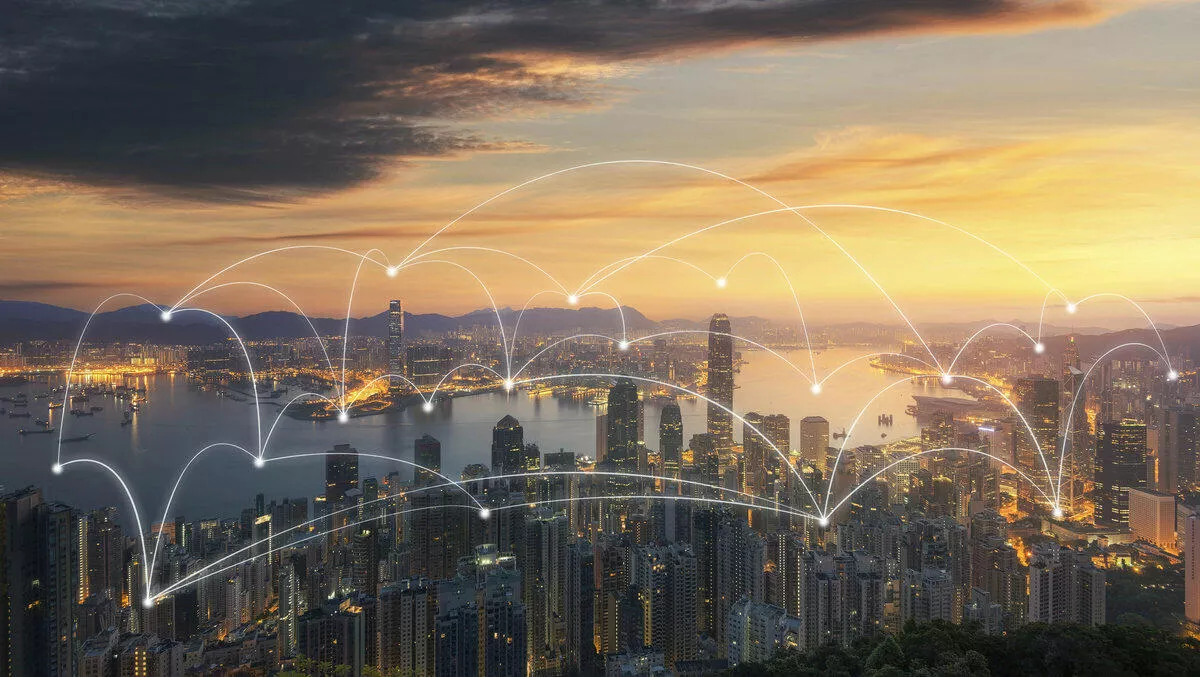 Positioning SD-WAN within the scale of network transformation - ThousandEyes
Tue, 24th Sep 2019
FYI, this story is more than a year old
Pre-2019, businesses were distracted by SD-WAN's hype.
A lot of the early talk was around reducing costs by replacing more expensive multi-protocol label switching (MPLS) networks used to connect all of a business's physical sites.
MPLS networks were a premium managed service.
The bandwidth between sites was costly; moves and changes were difficult; and reconfiguration was resource-intensive.
Breaking out of that model was seen as SD-WAN's early business case.
But as the technology is better understood, it is increasingly seen as an agility and productivity enabler, not just as a cost reduction mechanism.
Moving to SD-WAN should improve your ability to manage the wide area network, reduce the need for branch IT, increase automation, and improve connectivity to cloud and SaaS-based applications.
SD-WAN also had a tendency to be positioned as a core project in its own right.
In fact, it is often one part of a much larger network transformation project.
At the same time as a business is implementing SD-WAN, we often see applications move out of the data center to the cloud, a greater investment in private connectivity into the cloud, and/or the adoption of secure web gateways.
In this context - where SD-WAN is part of a much larger project, rather than being the project by itself - the change realised by SD-WAN adoption can be harder to pinpoint.
For this reason, we see a trend emerging in network transformation projects to baseline performance before, during and after in order to determine what difference a project actually makes.
SD-WAN finds a market
At the start of this year, ThousandEyes predicted SD-WAN adoption would be the top trend in the infrastructure space in 2019.
While SD-WAN has been around as a topic for a long time, we (and others) saw signs that a large chunk of customers would finally see value in SD-WAN and move forward with deployments.
A lot of companies are still at different stages.
There is still a relative minority who have already fully implemented SD-WAN, but the majority of organisations are now either in the process of planning, piloting or implementing SD-WAN.
On the more conservative side, a recent survey predicted a greater than 50 percent adoption rate by Australian businesses by late 2020.
Clearly, there is finally movement in the space.
Having talked about SD-WAN for a number of years, the market is getting serious about deployment.
Graphing its value
ThousandEyes is increasingly helping businesses keep an eye on their network as they undergo transformation (including SD-WAN transitions).
Businesses that do go down the path of SD-WAN will want to be able to demonstrate that it made a measurable difference to the user experience.
Showing performance improvements with hard data is essential for presenting back to the business.
Projects that include a shift to SD-WAN are complicated.
Your network is changing.
A view of what your network performance and visibility looked like before these major changes happen is critical to successful transformation.
We highly recommend baselining before, during and after implementation.
It's important to capture and store a historical baseline or "before" picture of your network (and user experience) to understand what "normal" looks like for your organisation.
This is going to be critical when you start to make changes.
Whenever a change is made, a "before" picture to compare the outcome to is valuable to know if you are moving in the right direction.
It is a point of comparison, a way of knowing whether you're ready to expand to a wider number of sites or put the SD-WAN into production.
You'll also want a way of monitoring things once you move into production.
SD-WAN involves moving critical workloads from MPLS to the internet.
Internet connectivity really can't be managed in the same way as MPLS.
The internet is made up of many different networks and the route traversed across those networks works largely on a trust-based system.
We're reminded on many occasions this system isn't perfect.
Mistakes happen, and internet outages ensue.
To be able to constantly monitor critical paths, identify issues such as suboptimal routing and ISP issues, and find ways to route around them or failover to other links, is critical for success in an SD-WAN world.