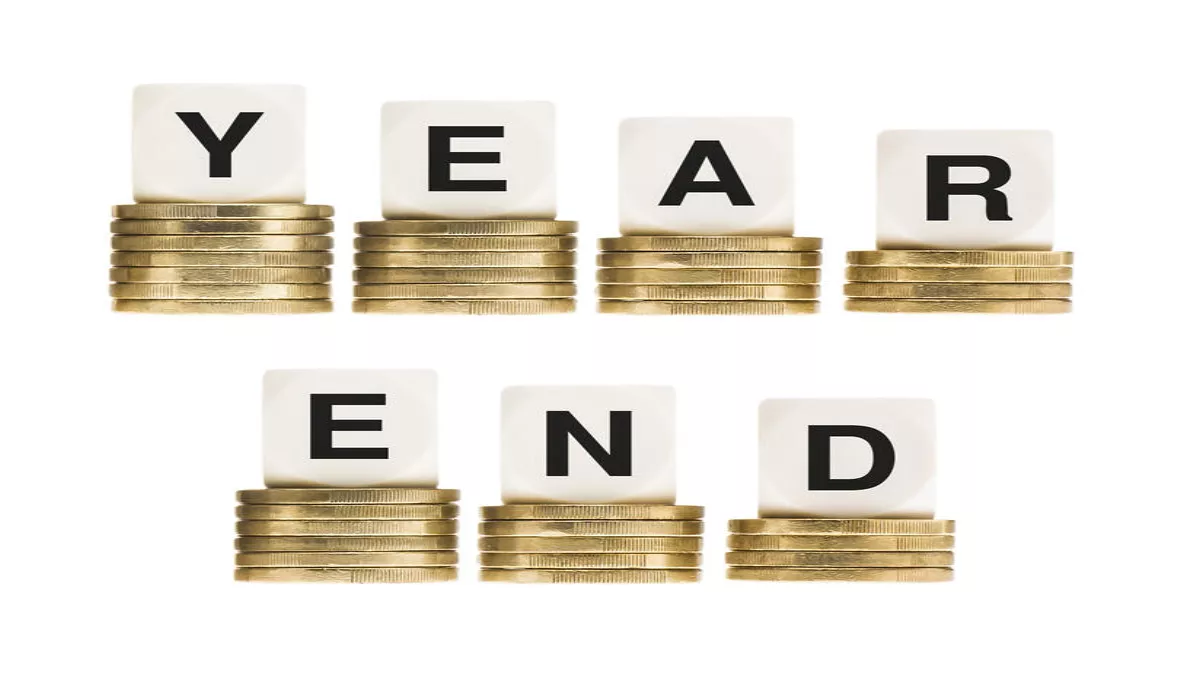 Preparing the business for end of financial year
FYI, this story is more than a year old
The end of the financial year is an opportunity to reinvigorate strategic direction within an organisation, according to Konica Minolta.
The company says businesses should use the end of financial year to not only finalise year-end accounting and bookkeeping tasks, but also to take advantage of tax breaks to upgrade equipment.
"The end of the financial year is an ideal time to conduct an overall business health check and gain clarity of business workflow procedures," explains Shane Blandford, director, Sales & Marketing at Konica Minolta.
"All businesses should be looking for ways to drive greater efficiency, become more environmentally friendly, and ensure their intellectual property and computer systems are well protected," he says.
Konica Minolta has identified five key ways businesses can prepare for the end of financial year:
1. Conduct a business health check Health checks expose areas for improvement and highlight opportunities to save money. Businesses should conduct a detailed print and document management audit, for example. This can highlight potential financial savings as well as opportunities for greater operational control, increased understanding of operational systems and cost drivers, and improved productivity.
2. Overhaul business workflow Once the most time-consuming tasks are identified, businesses should seek ways to standardise these processes. For example, electronic document management solutions accelerate business workflow. They let companies create digital filing cabinets, overcome cumbersome archiving practices, reduce manual processes, and maximise available office space by eliminating paper-based processes and filing systems. Implementing unified version control and network filing protocols can also save time.
3. Review and protect intellectual property Print and document management solutions can help protect sensitive information, and are easily customisable depending on specific security requirements. SMEs can reduce the risk of confidential and essential IP being lost or stolen by using the following tools: authenticated release and custom access codes to workplace printers; scan, capture, and conversion software for secure document management and storage; and tailored security and data removal settings on multifunction printers.
4. Purchase new equipment The end of financial year is a great time to purchase new equipment and take advantage of available tax cuts. The short-term accelerated depreciation write-off up to $20,000 for assets acquired by small businesses, with an aggregate turnover of less than $2 million, can be used to purchase energy efficient and eco-friendly equipment that will improve your business's productivity in the new financial year.
"Organisations should consider streamlining printing to a centralised multifunction device," says Blandford.
"When combined with ethically-sourced toners and recycled paper, these printers deliver greater efficiency and are more eco-friendly than having multiple desktop printers. "Businesses should also look to employ web-based budget and tracking solutions with these products to boost administrative productivity and accountability by identifying printing costs and inefficiencies before they get out of control," he explains.
5. Reduce your environmental footprint Reviewing workflow, staff actions, and business expenses can highlight areas where businesses can reduce energy use and waste. SMEs should put waste recycling protocols in place for all paper, plastic, and electronic waste. They can also install energy-saving devices and mandate sleep mode on electronic devices and lights after certain hours. Businesses can also encourage their suppliers to provide ethically-sourced products and participate in collect and recycle initiatives. Initiatives from Planet Ark, for example, ensure printer ink cartridge toners are returned, sorted, classified, and recycled, all with a zero waste-to-landfill guarantee.
Related stories
Top stories