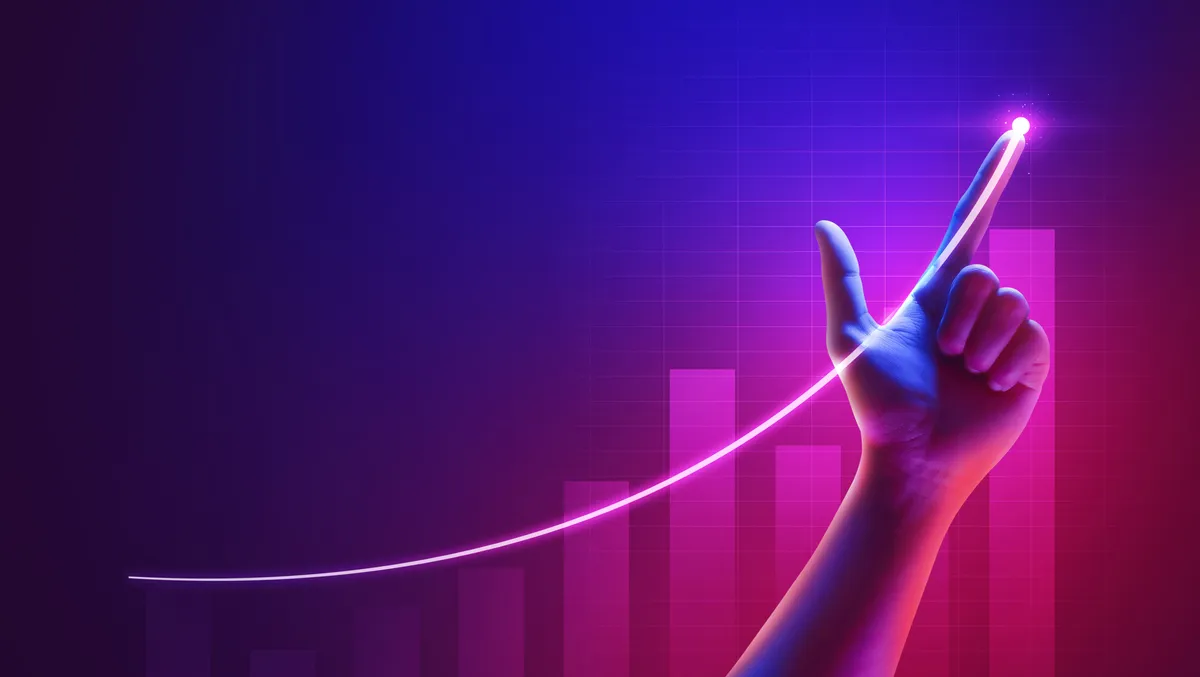 Projected 20% CAGR for Software-Defined Networking Market
Mon, 23rd Jan 2023
By Tom Raynel, Managing Editor
A new report is projecting a CAGR of 20% for the Software-Defined Networking (SDN) Market over 2023-2032. This would mean the industry would exceed USD $200 billion in revenue by 2032.
The report released by Global Market Insights, Inc, showed that the SDN market is set to steadily grow from currently a USD $20 Billion market into a multi-hundred-billion one.
Global Market Insights, Inc, says that the market growth is fueled by its ability to keep up with the dynamic nature of advanced network applications.
Other benefits of the emerging network technology include high bandwidth and a reduction in operational and management complexity.
One area progressing rapidly due to the growth of remote work and distance learning is the need for greater Software-Defined Wide Area Networks (SD-WAN). SD-WANs separate hardware from the control system of a WAN network, making it easier to operate and manage.
This technology enables organisations to build high-performance WANs utilising commercially accessible low-cost internet connectivity. It also allows firms to replace high-priced private WAN systems such as Multi-Protocol Label Switching (MPLS).
With the increase in demand for remote work, several industry players are focusing efforts on optimisation as well as customisation of their network infrastructure.
This optimisation and customisation is achieved through the integration of open-source SDNs with organisations' cloud computing solutions. An example of this can be seen in Australia, where some businesses began implementing SDN to promote remote work and contingency planning.
The SDN market has been categorised in a number of different forms, including component, solution, service, end-use, enterprise, and region.
The components category is set to make a large impact by 2032. Its growth is expected to result from the increased implementation of cloud computing. As companies continue to move their entire infrastructure to the cloud, the unnecessary need for maintaining physical IT infrastructure becomes a cost-saver for organisations.
The SDN market from managed service segment is estimated to grow at over 25% CAGR from 2023 to 2032. The growth in this area is likely due to the broadening IT infrastructure of global enterprises. In addition, the growing need to focus on core competencies is also fueling the projected growth.
When looking towards the end-use category, the fundamental shift of the telecommunication market from traditional hardware-based appliance-centric deployment to software-based cloud implementation is set to be a core driver in the category's projected high growth.
SDN and network function virtualisation are two technologies of note that are influencing this shift, and this ongoing trend will positively impact the market size.
From an international and regional perspective, the Middle East and African region are projected to have a 26% CAGR from 2023 to 2032 in the SDN market.
This growth can be attributed to the increasing availability of smartphones, forcing the region to rapidly adapt and implement highly developed mobile broadband services to deliver internet access to their populations.