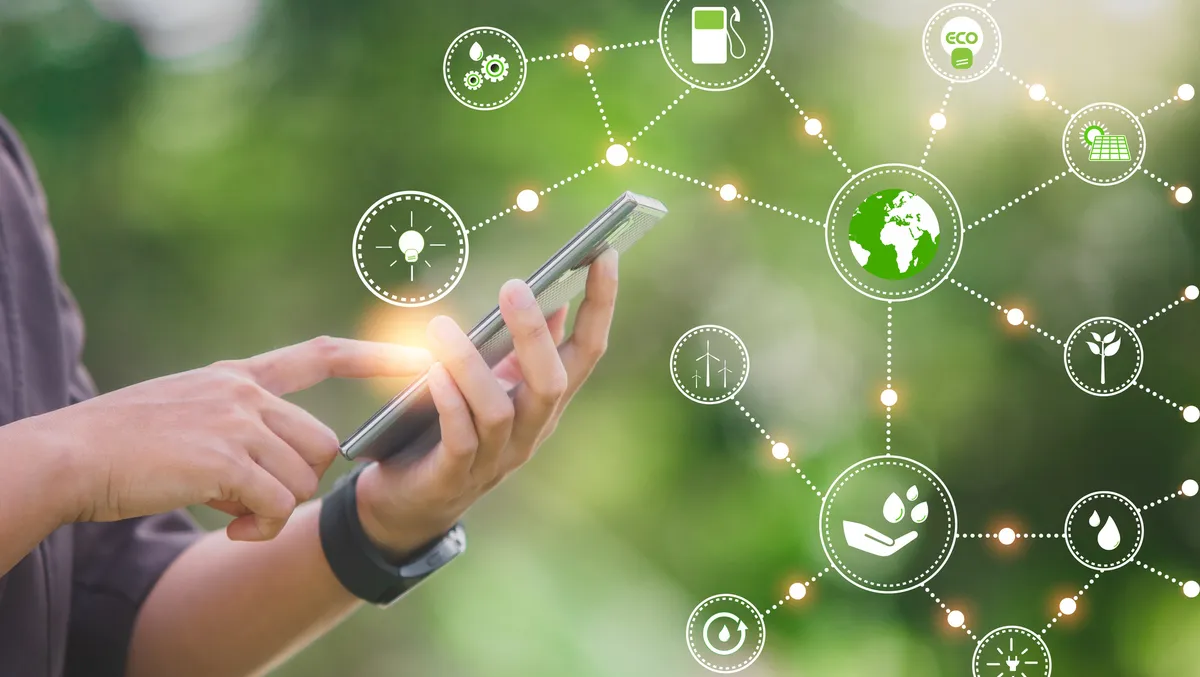 Protecting the planet: Seven ways analytics supports sustainability
FYI, this story is more than a year old
Within only a few short years, Australia has been devastated with an endless number of natural disasters – from continued flooding to fatal bushfires, endangering the lives of communities and their people across the country.
Climate change is undeniable at this point; however, analytics have a role to play in creating a safer future. Incredibly passionate about our sustainability work, our team is committed to making a positive impact for our customers, employees, and the planet. Climate change is more prevalent than ever, and the explosion of big data is essential to navigating this crisis. There are many ways analytics has proven to help support a more sustainable planet, let's discuss a few.
Improving response to flood and fires
In line with the rise of climate-related weather events like fires and floods, SAS worked with an Australian engineering firm to develop a solution which helps to monitor, measure, and mitigate many of the effects of climate change. From bushfire ignition and flooding to air quality and environmental health, clever IoT sensors monitor it all. Equipped with AI-embedded SAS Analytics for IoT, local officials can use the real-time information to identify hazards such as a smouldering fire or rapid water-level rise and respond immediately.
Combating carbon emissions with IoT
As we all know, carbon emissions are impacting our planet through global warming. Most people have heard about the environmental consequences of excessive carbon emissions. The main concern is around carbon dioxide (CO2), the biggest contributor to greenhouse gases that are warming our planet. Earth can balance out the effects of naturally occurring activities that produce CO2 (like respiration). But when we interrupt the natural balance – like burning a lot of fossil fuels or cutting down too many CO2-absorbing trees – climate changes escalate. Many businesses have been using analytics for years to cut carbon emissions while achieving other goals.
Preserving wildlife through modernised marketing
The Nature Conservancy redefined its marketing strategy through digital transformation with SAS Customer Intelligence 360. With more efficient fundraising and increased donor retention, this global environmental non-profit achieved its best year ever for membership revenue, helping to advance its mission of building a more sustainable future.
Artificial intelligence to aid the Amazon Rainforest
Rainforests continued to experience devastating forest loss as destruction and deforestation levels spiked. SAS launched a global project to use crowd-driven artificial intelligence (AI) to help track, and ultimately stop, deforestation in the Amazon Rainforest. These findings give policymakers the opportunity to help protect the home of the most diverse species in the world thanks to trusted analytics decisioning.
Forecasting the impact of climate change and education
Over the next 5 years, 12.5 million girls will be unable to complete their education due to climate change. SAS partnered with the Malala Fund to develop the Girls Education and Climate Challenges index. This partnership uses forecasting to identify discrepancies in climate and education to enact change.
Predictive analytics for Flood preparedness
Communities around the world are at risk of disaster from unexpected flooding events compounded by urbanisation and increasing population. SAS Analytics for IoT paired with Microsoft Azure IoT provide real-time solutions using predictive technologies to improve citizen safety. The town of Cary, NC, sits in between two river banks, meaning it's storm water initiatives have drastic effects on not only their own citizens, but citizens of neighbouring communities. With an increasing population, business and housing boom, the Town of Carey updated its capabilities in a bid to move from reactive to predictive measures.
By Integrating SAS and Microsoft Azure IoT, the Town of Cary has been able to make the best decisions possible to safeguard their people, property, and emergency response against natural disasters.
Safeguarding natural capital with analytics
The shift to a renewable future requires analytics to protect the natural assets that fuel our world. By doing this, we can preserve and optimise the food, water and energy resources needed for a sustainable future. For example, around the world, honeybees pollinate 80% of food crops, affecting one out of every four bites of food we eat. SAS's passion for innovation and sustainability led to finding technology applications that help understand the health of beehives. SAS developed an innovative IoT innovation project, using advanced analytics and event stream processing, monitoring the temperature and humidity in the hive, the weight, intricate details of bees' activities as well as monitoring the progress of sounds inside the hive.
While these projects have been rolled out in different parts of the world, we're proud to have our very own SAS beehive behind our Sydney office. What may seem like a small-scale initiative, can lead to large-scale impact by utilising data to create a precise picture in real-time of what's in progress, and what needs to be done to sustain and further progress.
The need to transform our planet through analytics is now – with technology and data leading the way and empowering us to make intelligent decisions to preserve our future.