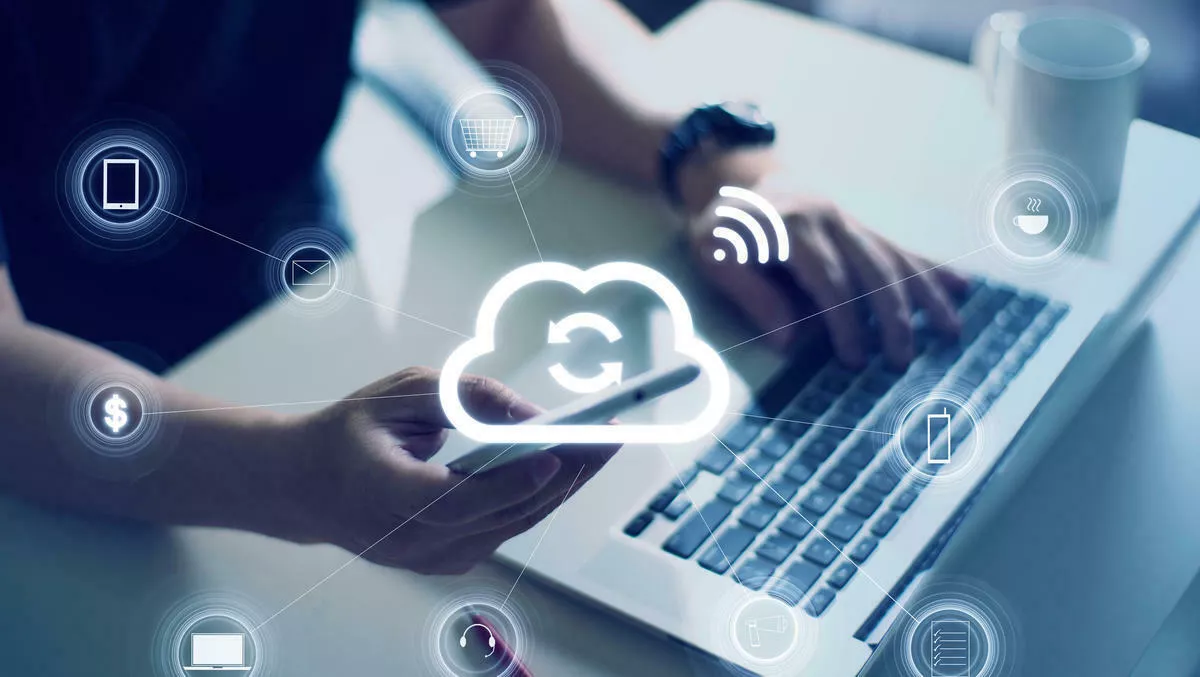 QNAP releases HybridMount, a file-based cloud gateway
Fri, 29th Nov 2019
FYI, this story is more than a year old
QNAP has officially released a new file-based cloud gateway application that integrates multiple public cloud services for enterprises that require hybrid cloud storage environments.
The QNAP HybridMount File-based Cloud Gateway allows QNAP NAS users to access cloud storage with standard protocols (including SMB, FTP, AFP, NFS, and WebDAV).
Users can also enable local caching, which means they can access cloud storage with near-LAN speeds.
Users can also leverage versatile QTS features, such as file management, editing, and multimedia applications, for the NAS-connected cloud storage.
Alternatively, users are able to use remote mount service for mounting remote storage or cloud space with HybridMount and centrally access the data via File Station.
HybridMount supports 22 major file storages and object storages. Following HybridMount's beta version release, there has been more than 100,000 downloads, QNAP says.
"Businesses and organizations can use HybridMount on NAS in different locations and map those NAS to the same cloud storage for file synchronization, ensuring they always have the latest file versions.
"By enabling local caching, HybridMount caches recently-accessed cloud data on the NAS. This greatly reduces network usage costs by eliminating the need for different users to each download a copy of a shared file, while streamlining data access for higher productivity.
The HybridMount has also added the Transfer Resource function, which QNAP says 'significantly improves cloud access efficiency by allowing users to flexibly allocate NAS processor resources and data transfer bandwidth'. Starting from today, QNAP NAS users will receive the HybridMount official version update.
HybridMount supports the following cloud storage platforms: Alibaba Cloud, Amazon Drive, Amazon S3, Azure, Backblaze B2, Box, Citrix ShareFile, DigitalOcean Spaces, Dropbox, Google Cloud, Google Drive, HiCloud, HiDrive, HKT, HUAWEI Cloud, IBM Cloud, OneDrive for Business, OneDrive, OpenStack, Rackspace, Wasabi, and Yandex Disk.
QNAP provides two free HybridMount lifetime licenses for users to build their hybrid cloud environment.
Businesses can purchase licenses at QNAP Software Store for adding cloud connections and easy scalability to meet company growth demands.
HybridMount File-based Cloud Gateway official version can be downloaded from QTS App Center.
QNAP is headquartered in Taipei, Taiwan. The company offers a range of NAS products for home and business users, providing solutions for storage, backup/snapshot, virtualisation, teamwork, multimedia, and many more.
QNAP envisions NAS as being more than 'simple storage', and has created many NAS-based innovations to encourage users to host and develop internet of things, artificial intelligence, and machine learning solutions on their QNAP NAS.