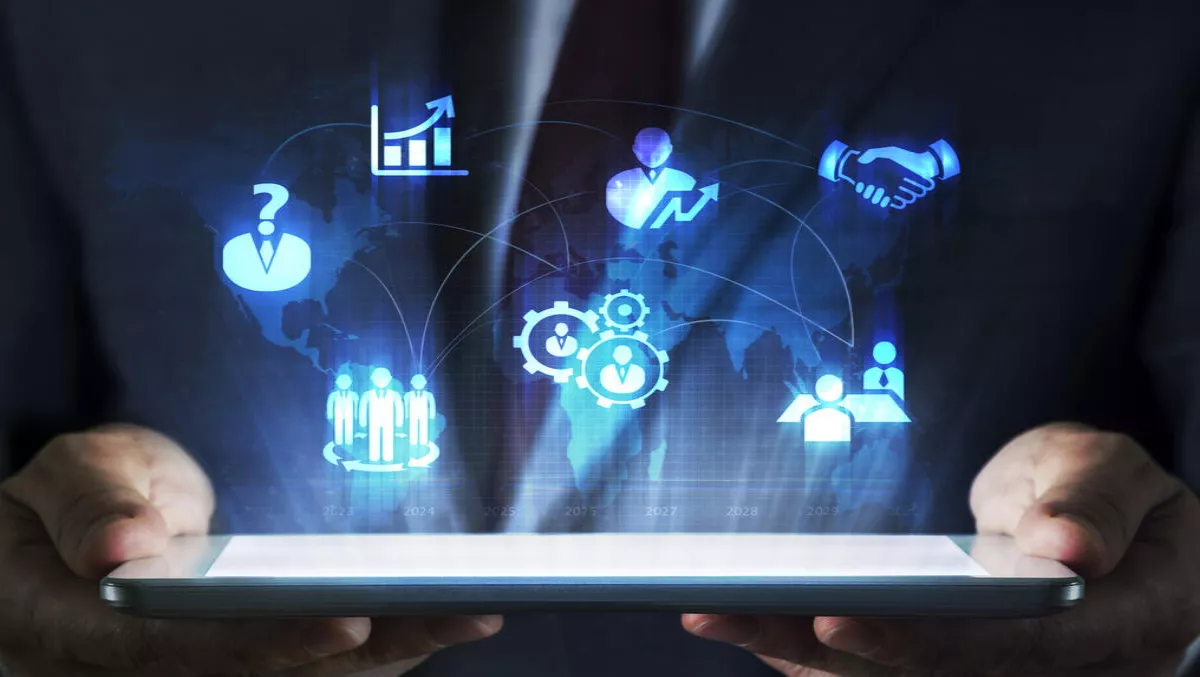 Qualtrics: Amp up experience management & retain customers
FYI, this story is more than a year old
Qualtrics is an experience management software company. The company is based in the United States with operations around the world, including Sydney, Melbourne and Canberra.
According to Qualtrics, businesses that embrace experience management can retain more customers by enhancing core business experience.
80% of CEOs believe they deliver a superior experience, however only 8% of their customers agree, according to Qualtrics. The company says that this highlights a significant disparity that businesses must address.
Bill McMurray, managing director, APAC and Japan, Qualtrics, says, "there are two sets of data: operational data "O data" and experience data "X data". X data is the human-factor data, the beliefs, emotions and sentiments that tell you why things are happening and that help predict what will happen next."
McMurray says that for too long organisations have only focused on collecting O data, and often fail by not leveraging their X data.
He says that this has led to a huge gap between most organisations' ability to know what's happening, why it's happening and how to adapt, which is what we call the experience gap.
McMurray continues, "to deliver a superior customer experience, organisations must bridge the experience gap. When they are able to do this, they are more likely to generate higher revenues and grow faster than their competitors.
"Businesses should therefore be looking for ways to optimise the four foundational experiences they provide as a business – for their customers, products, employees and their brand."
Considering this, Qualtrics suggests embracing an Experience Management (XM) strategy focussed on these foundational experiences in order to retain and grow custom:
1. Customer experience
Customer experience is much more than tracking satisfaction. You need to know how your customers are changing, which one's matter most, and how to attract them to your brand.
This means that whenever and however your customers interact with you, you need to create a natural conversation between you and your customer through a wide range of feedback channels so that you can learn what they like, what they dislike and how to get them to spend more.
Asking about customers' experiences and, importantly, acting on the feedback can build greater brand loyalty and help optimise your brand's image.
When customers feel valued, heard, and understood, they are more likely to view the company favourably.
2. Employee experience
Keeping your finger on the company pulse and staying connected to employees is hard. Most organisations only focus on yearly engagement surveys and miss the opportunity to measure sentiment across the entire employee lifecycle.
Using a sophisticated employee experience management platform that allows you to measure, analyse and act on the entire employee lifecycle can help improve engagement, reduce unwanted attrition, and build stronger teams by optimising key interactions across the employee lifecycle.
3. Brand experience
Brand experience helps create customer loyalty through valuable interactions between businesses and their audiences.
When executed correctly, these interactions result in deeper emotional connections and greater brand affinity. For many businesses, their brand is their biggest asset and they should track awareness, equity, and perceptions to manage and optimise their brand strategy.
4. Product experience
Today you must craft your product, features, and pricing long before your customers experience it and if your market is changing, you can't be the last to know.
Scanning consumer environments in real-time to uncover unmet needs lets businesses prioritise product features, measure user experience, and predict market adoption and usage.
This, in turn, lets the business develop products that deliver a strong user experience, maximising customer loyalty and encouraging repeat business.
McMurray comments, "embracing an XM strategy supports a culture of innovation and dynamic change, which drives improvement at every level."
"Even businesses that believe they already offer a superior customer experience should review their experience gaps because there are likely more improvements to be made that can boost the company's standing in their customers' eyes."
He adds, "that leads to improved loyalty and increased purchases. A core component to the success of this strategy is speed and the ability to collect, analyse and act in real-time across all of the core experiences in the one platform."
Related stories
Top stories