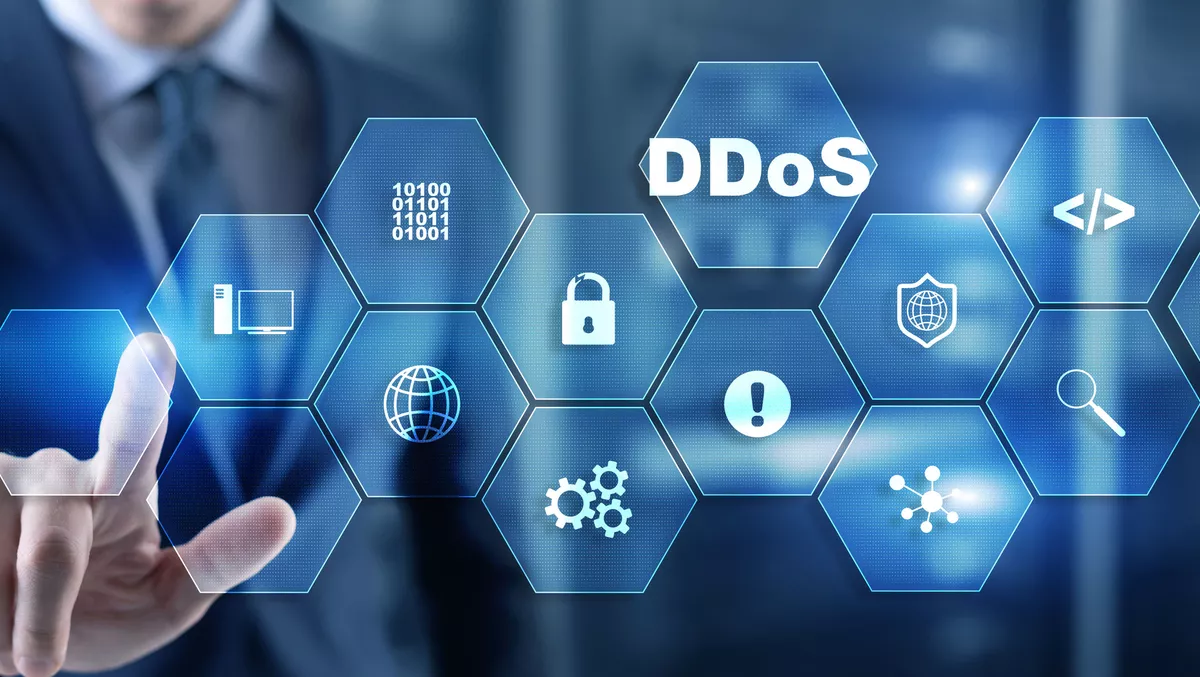 Radware unveils industry-first terabit DDoS mitigation platform
FYI, this story is more than a year old
Cyber security and application delivery solutions provider Radware has introduced what it says is the industry's first terabit DDoS mitigation platform, DefensePro 800.
The latest evolution in Radware's DefensePro product series, the DefensePro 800 offers Tier-1 service providers and large enterprises the highest levels of protection and performance needed to meet new network requirements related to 5G, edge computing, and network virtualisation as well as the significant increase in bandwidth demand, Radware says.
According to the company, using first-to-market 400G interfaces, the DDoS mitigation platform delivers an attack prevention rate up to 1.2 billion packets per second (PPS) and a mitigation capacity up to 800 gigabits per second (Gbps).
With its patented, behavioural-based and automated algorithms, it can overcome sophisticated multi-vector attacks at any scale. This includes automated DDoS protection from burst, DNS and TLS/SSL attacks, as well as ransom DDoS campaigns, IoT botnets, phantom floods and other types of cyber-threats.
"Tier-1 service providers and large enterprises are transforming their networks and computing infrastructures to drive performance, scalability and new customer experiences," says Amir Peles, vice president of technologies at Radware.
"Supporting new technologies, while overcoming the significant rise in DDoS attack intensity, requires an advanced scrubbing platform," he says.
"Our new DDoS mitigation platform is a game changer," says Peles.
"It combines state-of-the-art protection and performance built to handle ultra-high bandwidth demands and deliver next-generation connectivity for emerging environments," he says.
"DefensePro 800 features Radware's next generation hardware mitigation engine and exceptional high port density, providing unmatched DDoS protection through enhanced performance, flexibility, and efficiency."
Radware was recognised as a global leader in Forrester's report The Forrester Wave: DDoS Mitigation Solutions, Q1 2021.
Radware specialises in cyber security and application delivery solutions for physical, cloud, and software defined data centres. Its award-winning solutions portfolio secures the digital experience by providing infrastructure, application, and corporate IT protection, and availability services to enterprises globally.
"Radware's solutions empower enterprise and carrier customers worldwide to adapt to market challenges quickly, maintain business continuity, and achieve maximum productivity while keeping costs down," the company says.
Earlier this year, the company announced the acquisition of business from SecurityDAM, which is its DDoS scrubbing centres provider.
The company has announced this new move as part of its strategic initiative to accelerate the growth and further expansion of its cloud security services business.
Also a part of their initiative, Radware has announced plans to grow its innovation centre in India and further expand its cloud network footprint and capacity along with its entire cloud services division, including its technology, operations, and headcount.
SecurityDAM is a related party and a cloud DDoS network operator that supplied Radware with scrubbing centre services used for the provision of Radware's Cloud DDoS Protection Service. Their technology is set to help ease pressure on data management and enhance frictionless security.