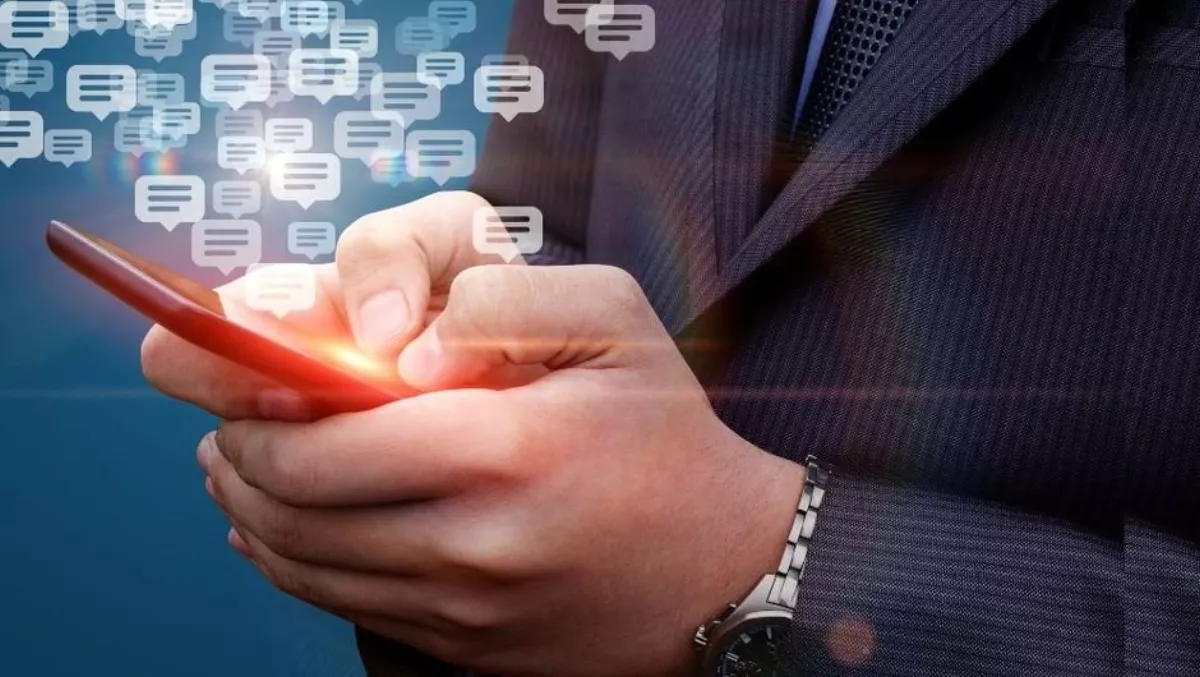 Redefining the customer experience with AI-powered chatbots
FYI, this story is more than a year old
Today's customer service industry is undergoing a significant transformation due to the rise of digital technologies that are redefining the relationship between the customer and vendor. The advent of social media, mobility solutions and communication technologies have empowered the public to talk directly to brands large and small in 140 characters, or less.
New technologies and communication channels geared towards improving customer experience and satisfaction levels have meant today's customers are being conditioned to expecting immediate attention from their service providers – be it Amazon or the local post office. As a result, companies are now under more pressure than ever to respond to these demands, to avoid customer dissatisfaction and a critical hit on brand reputation.
In response to these trends, many enterprises have turned to self-service solutions, such as chatbot technologies that allow customers to seek support via digital channels without the need for human assistance. The uptake has been so significant that according to Gartner's 2018 Hype Cycle, chatbots and virtual assistants are only two to five years away from mainstream adoption globally.
Status quo with chatbots
Chatbots promise to improve customer experience by addressing well-known issues for both customers and the organisations serving them. Some of the benefits of chatbots include:
• Freeing up call centre staff: Freeing up burdened call centres by addressing the high volume of repetitive tasks customers normally call in for.
• Quicker customer service: Customers can get their questions answered and conduct transactions quickly, without having to make a phone call and wait impatiently for a customer service operator to help.
• 24/7 customer support: By incorporating chatbots, companies can offer on-demand service to customers needing immediate attention outside regular operating hours.
These benefits not only reduce costs but also give support representatives time to pay more attention to complex tasks that can't be performed solely by technology.
Weaknesses of traditional chatbots
Despite these benefits, many chatbots are poorly implemented or lack the intelligence conducive to positive customer interactions. Consequently, there are often a number of setbacks associated with the first generation of chatbots:
• Inability to lead authentic conversations: The capacity to respond to user queries is built on decision-trees which are time-consuming to develop and maintain. Instead, users have to follow an unnatural, pre-defined path, rather than having a flow of dialogue that mimics human conversation.
• Foreign language issues: Traditional chatbot technology has limited support for multiple languages which limits the places where it can be deployed.
• Continuous code: Developers often find the initial chatbot solution difficult and error-prone to train on top of current business systems, which limits integration with enterprise systems. To maintain a traditional chatbot solution successfully requires on-going and costly developer support to keep the bot updated.
Chatbots of the future
We are beginning to see a major shift in the chatbot market. The integration of disruptive technologies such as cognitive computing and AI has changed the way chatbots interact with customers, allowing conversations between bots and humans to feel more authentic.
AI-driven chatbots differ from earlier generation chatbots in that developers can train the bot like a human with a set of goals, examples and data from pre-existing data stored in back-end systems. Over time, chatbots can automatically learn and adapt to generate a natural conversation flow with customers on the channel of their choice.
As chatbot solutions become increasingly sophisticated, more and more companies are looking to invest in the latest technologies. In fact, Gartner predicts that by 2021 more than 50 per cent of enterprises will spend more per annum on chatbots than on traditional mobile app development.
We're seeing this trend gain traction in Australia. Many well-known organisations such as the Australian Tax Office (ATO) are incorporating these solutions to enhance operational efficiencies and improved customer service.
The ATO's 'TaxBot' acts as a virtual tax accountant, allowing users to complete an online tax return in as little as five minutes, meaning there's no need for paperwork or lengthy appointments at the tax office. The TaxBot incorporates AI to offer friendly language and emojis to give customers the impression they are speaking with a real person, rather than a machine.
By harnessing the power of cognitive computing, organisations can deliver unprecedented levels of customer personalisation. With the greater availability of data and increased cognitive machine learning potential, chatbots are able to act autonomously to satisfy the demand for more personalised customer experiences between a bot and a human.
While some customers will always be accustomed to traditional methods such as phone support, the latest innovations can appeal to a growing audience of tech-savvy consumers who prefer seamless and quick customer service to a human engagement.
Gartner predicts by next year, one in four customer service and support operations globally will have integrated chatbot technology. As this trend continues to shift customer expectations, it's not too late to pull ahead of the crowd and utilise AI-powered chatbots to enhance your business's customer experience.
Article by Mark Troester, VP Strategy, Progress
Related stories
Top stories