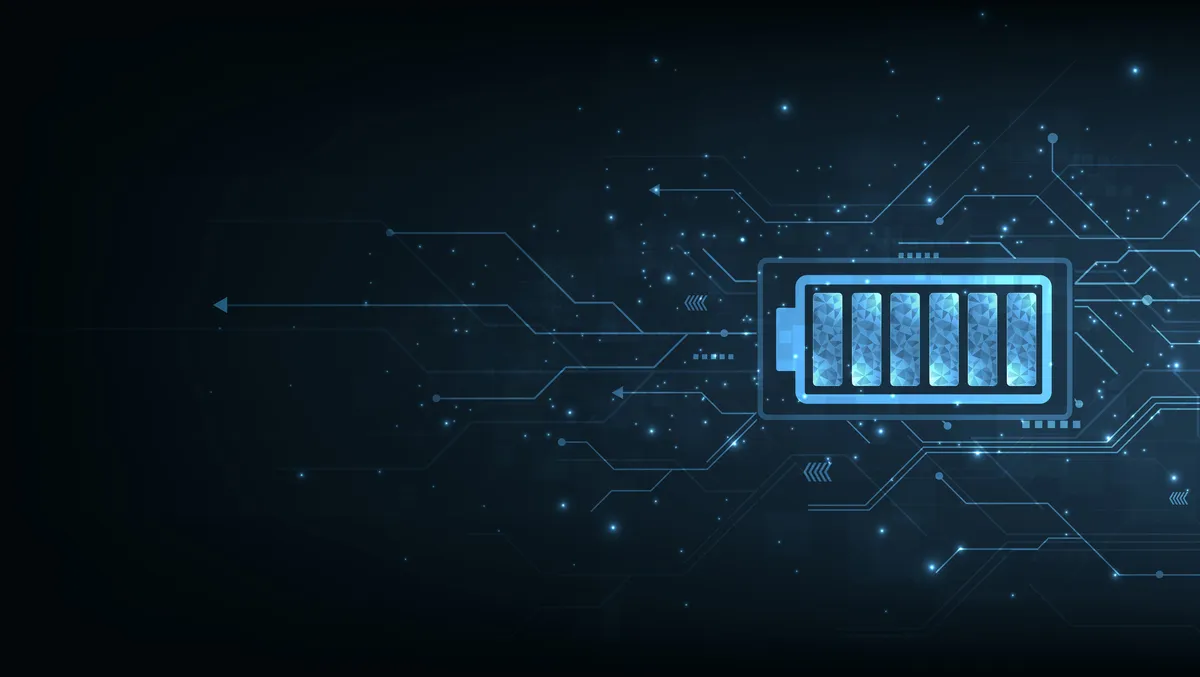 Redlfow to supply transformative 20 MWh flow battery system
Thu, 1st Jun 2023
By Kaleah Salmon, Journalist
Redflow Limited announces its most significant storage project, one of the largest flow batteries to be deployed in the U.S.
The California Energy Commission (CEC) funded and approved the company's sustainable flow batteries for a project that will provide power for the Paskenta Band of Nomlaki Indians.
The 20 MWh system will be one of the largest zinc-based battery projects in the world and will represent Redflow's largest single sale and deployment of batteries globally to date.
With this new 20 MWh project, Redflow joins a small number of commercially proven non-lithium storage providers that the CEC is funding as it looks to compile a portfolio of long-duration energy storage projects.
The projects aim to address an estimated 45-55 G.W. of long-duration energy storage required in California by 2045 to support grid reliability, resiliency in extreme weather conditions and the state's clean energy transition targets.
The CEC's USD $140 million long-duration energy storage grant program will fund the project.
This follows the 2 MWh system in California that Redflow installed for Anaergia in 2022 that has been operating for more than a year.
Tim Harris, Chief Executive Officer and Managing Director at Redlfow, says: "This 20 MWh project is one of several large-scale opportunities in our pipeline, and represents the next phase of our growth strategy, validating our focus on large-scale systems in the U.S. and Australia."
"The market for long-duration energy storage is accelerating."
"CEC approval firmly establishes our presence in California, which is leading the development and support of non-lithium technologies to achieve its net-zero goals."
"This project is a great example of U.S.-Australian collaboration in renewable energy and supports the aims of the recent Climate, Critical Minerals and Clean Energy Transformation Compact, which cites clean energy as the third pillar of the alliance."
"For this project, Redflow's battery system is designed to charge from solar and discharge throughout the remainder of the day, reducing grid demand and boosting the energy security of the Paskenta Rancheria."
"We're proud to be working with our partners in California to deliver our proven zinc-bromine flow battery technology and meet California's need for longer-duration, scalable, zero-fire-risk energy storage solutions," says Harris.
The project is part of the Paskenta Tribe's efforts to achieve greater energy sovereignty by controlling their energy resources, reducing fossil fuel consumption, and asserting responsible land stewardship.
Redflow will supply 2,000 ZBM3 batteries in its 200 kWh modular energy pods for delivery in 2023 and 2024.
Redflow's zinc-bromine flow technology can provide up to 12 hours of flexible energy capacity for commercial and utility-scale energy storage applications.
The project will further build on Redflow's portfolio of 250 active deployments and over 3 GWh of energy delivered.
David Bliss, CEO of Faraday Microgrids, says: "The Faraday team is delighted to be working with Redflow on this critical project."
"The resiliency, operational performance, and safety of Redflow's zinc-bromine flow battery technology will support the sustainability, reliability, and energy self-sufficiency goals of both the State of California and the Paskenta Band of Nomlaki Indians."
"Redflow's team strength, innovative approach to flow technology, and strong track record of successful deployments is a welcome addition to our microgrid portfolio,' says Bliss.
Jonah Steinbuck, Director of the Energy Research and Development Division at the California Energy Commission, adds: "This project is an important step in California's clean energy transition."
"It reflects the CEC's goal to commercialize proven long-duration energy storage solutions and support the energy sovereignty of tribal nations such as the Paskenta Band of Nomlaki Indians."
"With emerging energy storage technologies such as those developed and deployed by Redflow and Faraday, we will be better positioned to expand and diversify California's energy storage portfolio," says Steinbuck.