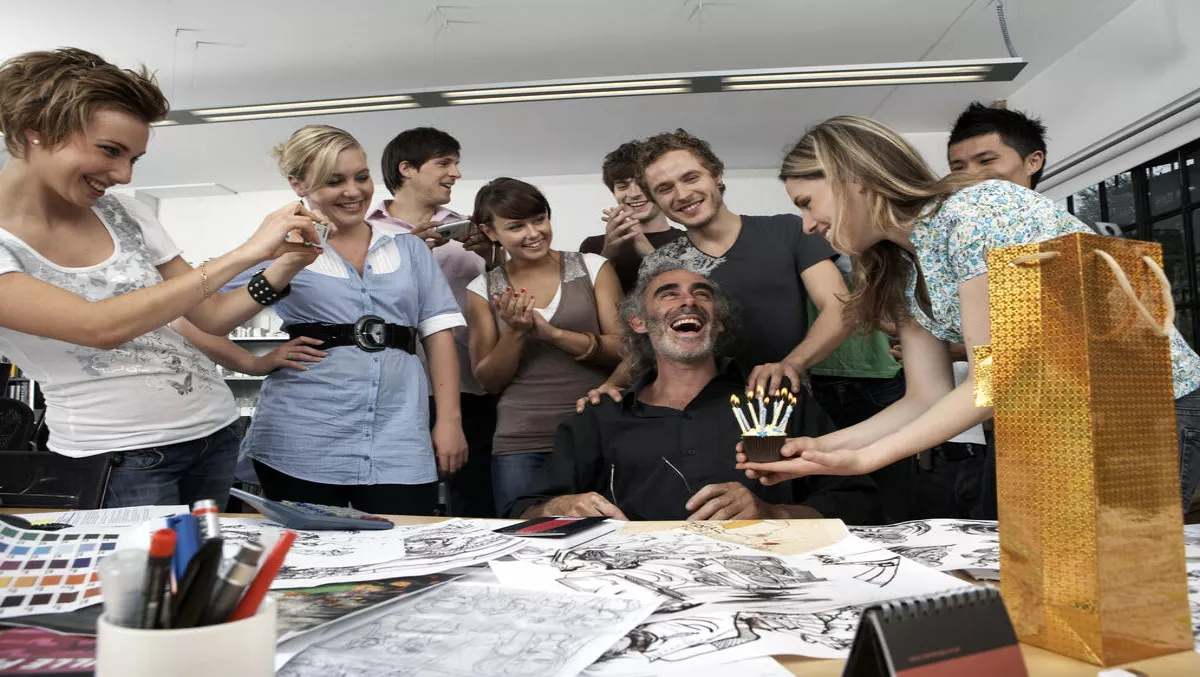 Research determines Australia's most popular boss
FYI, this story is more than a year old
Business leaders who are innovative, international and visionary are considered the most desirable to work for.
This is according to research by The Leading Edge. Hotwire commissioned the research that put Richard Branson, from Virgin Group, on the top of the list as the leader Australians wanted to work with most.
The research also outlined the areas bosses could improve on as speaking more with staff (37%) and offering more support and flexibility in the workplace (35%).
With Steve Jobs of Apple, and Mark Zuckerburg of Facebook tying for second place, technology and innovation were key themes associated with the more favoured CEOs.
Jobs and Zuckerberg were among the top five CEOs that 50% of 18-24 year olds would want to work with, whereas Richard Branson was more popular with those aged over 35.
Overall, Australian leaders ranked considerably lower in comparison to their international counterparts, however the survey named Qantas' Alan Joyce as the fourth most popular to work with at 21%.
When it comes to the business leaders Australians prefer, comparisons are drawn between inspiring leadership and strong brand image.
Lee Naylor, managing director at The Leading Edge, says, "we see a lot of parallels with work we are conducting around the idea that the strongest brands are the ones that inspire greatness in their consumers. It seems that is magnified when tied to inspiring leaders."
While Andrew Korecki, client services director at strategic communications consultancy, Precinct, highlighted the importance of brand image in enabling businesses to fuel a change in category positioning, in driving influence, loyalty and spend while creating a desirable workplace overall.
He says, "brands like Google, Tesla and Apple have become by virtue true celebrity brands. Celebrity brands are unmistakably magnetic, employers of choice, and allow employees to be pioneers of their own brand purpose, values, and mission – all perfectly aligned."
Surprisingly, various workplace-related awards did not translate into popularity in the survey for leaders at Canva and Atlassian, which attracted just 3% and 2% respectively.
For Elon Musk from SpaceX and Satya Nadella from Microsoft preference differed for gender with both leaders having higher popularity among males, at 27% and 22% respectively than among females at 9% and 13% respectively.
Male participants were also more likely to want to see more innovation and vision (28% each) from their bosses than female participants (17% and 20% respectively).
Hotwire Australia country manager, Mylan Vu, says, "the results highlight how closely the personal brand of a CEO is impacting people's actions regarding where they work and their motivations in the workplace."
"The current and next generations of workers will be looking to Australian business leaders for innovative and tech-driven ideas, and there's a huge opportunity to engage with the workforce through simple communication and by listening to employees' desires for flexible work environments," she says.
Research by ManpowerGroup Solutions concluded that over half of Australian millennials are actively looking for their next job, highlighting the need for local business leaders to attract and sustain the best talent.
Logan Merrick, co-founder and director of Buzinga App Development, says, "as the mobile app development space grew, so did the competitiveness for talent. In order to keep our leaders inspired, we took a big backward step to really look at our reason for doing what we do – our why.
"The more Australian business leaders can do to explain and get employees to understand their 'why', the more they can create a team that is striving in one direction, towards achieving a vision they are passionate about," he says.
Related stories
Top stories