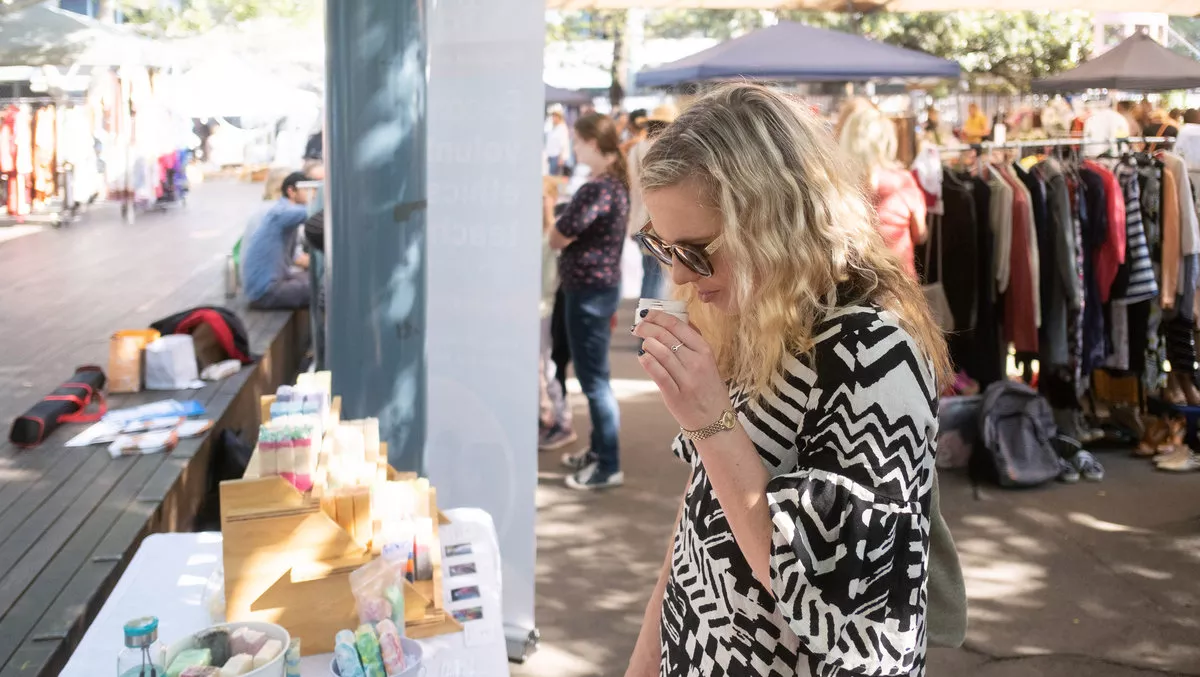 Retail study challenges myth that digital natives only shop online
Thu, 4th Jul 2019
FYI, this story is more than a year old
The bricks-and-mortar retail store still plays a major part in consumers' shopping experiences – and despite beliefs that the younger generation prefers to shop online, they're actually the most likely to do more shopping in physical stores.
A recent study of 1200 consumers and retail executives in Australia, the United States, and the United Kingdom contradicts some major perceptions about how people from different generations like to shop.
Despite being stereotyped as "digital natives", Gen Z and millennials (43%) are most likely to do more in-store shopping this year followed by Gen X (29%) and baby boomers (13%).
However, Gen Z likes to shop without being bothered too much by retail assistants, with 42% feeling more annoyed by interactions. Millennials (56%), Gen X (44%) and Baby Boomers (43%) are more likely to welcome in-store interactions.
"After all the talk about brick and mortar stores being dead, it's interesting to see that 'digital natives' are more likely to increase their shopping in physical stores this year than any other generation," comments Oracle NetSuite senior commerce marketing analyst Greg Zakowicz.
While retailers may consider adopting emerging technologies such as augmented and virtual reality, most consumers aren't fussed about them.
The study found that 79% of retail executives believe that emerging technologies will help to increase sales, however only 14% of consumers say those technologies will have a significant impact on their purchase decisions.
However, emerging tech in retail stores is most attractive to millennials (50%) followed by Gen Z (38%), Gen X (35%) and baby boomers (20%). Amongst the Baby Boomers, 59% said virtual reality would have no influence on their purchase decisions at all.
Retailers' approach to social media may also be missing the mark, according to the study.
While 98% of retail executives believe social media engagement with consumers is key to building stronger relationships, only 12% of consumers think their engagement with brands on social media has a significant impact on the way they think or feel about a brand.
Among those who engage with brands on social media, Gen Z (38%) consumers are much more likely than other generations to engage with retailers on social to get to know the brand compared to millennials (25%) and baby boomers (21%).
Gen Z (65%) consumers and millennials (63%) believe their engagement with brands on social media platforms have an impact on their relationship with brands.
More than half of baby boomers (53%) and 29% of Gen X consumers do not engage with brands on social media.
"Stepping back, these findings fit with broader trends we have been seeing around the importance of immediacy and underlines why retailers cannot afford to make assumptions about the needs and expectations of different generations. It really is a complex puzzle and as this study clearly shows, retailers need to think carefully about how they meet the needs of different generations," concludes Zakowicz.
The study was conducted by Oracle NetSuite, Wakefield Research and The Retail Doctor.