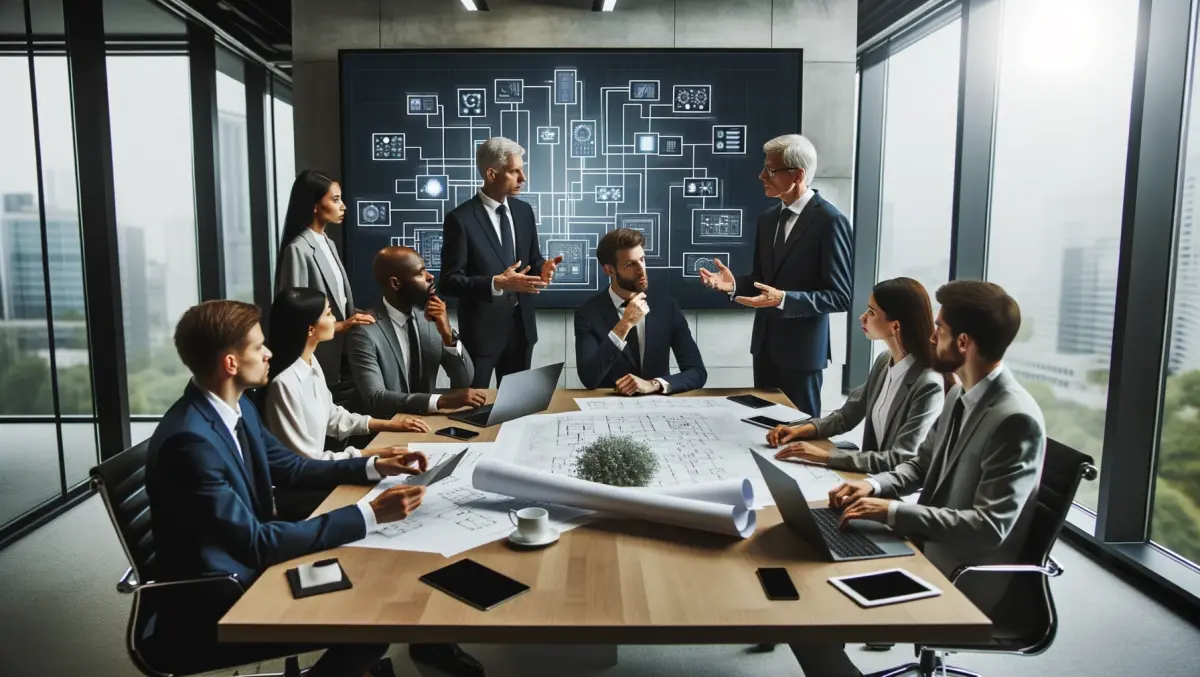 Rise of the citizen developer and what it means for enterprise - TIBCO CTO
FYI, this story is more than a year old
Article by Robert Merlicek, TIBCO APJ CTO.
A key component in any digital transformation project is the development of new supporting applications.
They might be needed to automate a workflow, link disparate data stores, or provide a new channel to market.
In the past, such apps would be created by a team of software developers within an organisation's IT department.
After receiving a comprehensive brief from the business, the team would diligently design, code, and test the new app before its deployment.
Faced with a need for more rapid development, growing numbers of organisations are opting for a different approach.
Rather than relying on the IT department, they are putting the task of app development into the hands of the end users themselves.
It's a trend that's quickly gaining ground as organisations come to understand the benefits on offer.
Apps that might have taken many months to move from concept to creation can now be completed in hours or even minutes.
The TIBCO approach
To support the demand for low-code app development by citizen developers, TIBCO has rolled out TIBCO Cloud Live Apps.
This cloud-based platform allows users with little or no previous IT experience to quickly design and deploy powerful apps that can support their business objectives.
A range of advantages allows end users to get their apps operational as quickly as possible.
These include:
Simple visual integration: Live Apps interoperates with both TIBCO and other third-party systems whether on cloud or on-premise. The platform allows a user to turn an idea into an app in just minutes by linking existing resources in different ways. Secure and reliable connections to on-premise, cloud, or hybrid systems are achieved with just a few mouse clicks. As a result, processes can be created that quickly unlock data and bring it to life in a business context.
Ease of use: Being easy to use is a core advantage of Live Apps, as it enables users with no prior experience to quickly create their own apps. Development is supported by a series of visual representations of all the components that are required for the app to function, including data stores, processes, and applications on cloud or on premises. Live Apps offers simple drag-and-drop interactions and guides users through the process via a system of easy-to-follow wizards. Rather than having to create lines of code, a user can instead visually configure their application.
Removing the need to code also reduces errors and improves final functionality. Users can quickly capture actions, process goals, and underlying data incrementally and quickly perform independent updates.
Enterprise-grade: Live Apps is also an enterprise-grade platform that includes all the necessary capabilities to scale-large deployments. Security certifications, role-based access, and authenticated application deployment are just a few examples of its built-in security features. The platform is also designed with a strong focus on scalability and performance.
By embracing the power and simplicity of Live Apps, organisations can achieve the aims of their business strategy much more readily than has traditionally been possible.
TIBCO will be hosting workshops in Brisbane in November to help app development managers, digital leads, and innovation managers learn more about the platform.
The one and a half-hour workshops will give attendees the skill to turn ideas into fully-functional applications in minutes.
Article by Robert Merlicek, TIBCO APJ CTO.
How to build apps in minutes - workshops
Perth When: December 7, 1.30pm to 6pm Where: 207 Adelaide Tce, Perth, Western Australia, Australia. You can register here.
Sydney When: November 21, 9.30am to 11am Where: TIBCO Office, 100 Pacific Highway, North Sydney, Australia. You can register here.
Related stories
Top stories