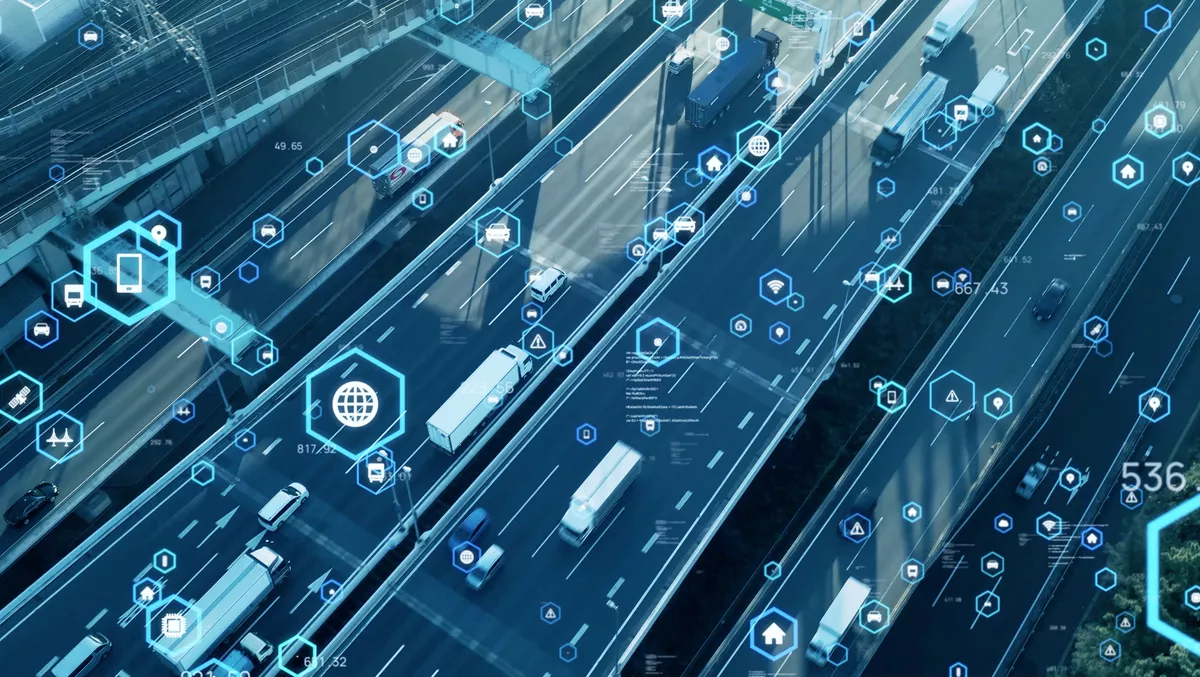 Salesforce unveils new offerings for consumer goods companies
FYI, this story is more than a year old
Salesforce has announced new products for consumer goods companies to help brands navigate increasing market complexity more easily.
In addition, the new offerings will increase profitable growth and generate greater customer loyalty through connected automation and expanded selling opportunities.
Salesforce explains that the consumer goods industry is struggling with various challenges such as cost increases driven by inflation, tighter margins and global supply chain issues.
It says the combination of these factors can result in decreased sales and declining brand loyalty.
Further, 70% of consumers are turning to other options when their preferred brands are unavailable, making it vital for consumer goods companies to ensure they are resilient and efficient to provide customer success through turbulent economic conditions.
"The consumer goods industry is looking for digital solutions to make their operations more efficient and resilient as they face economic uncertainty," Salesforce retail and consumer goods senior vice president and general manager Kishan Chetan says.
"These new innovations extend the power of Salesforce Customer 360, giving consumer goods companies a single, comprehensive platform for growing their business and, critically, a single source of truth for customer data so they can create more frictionless experiences and drive efficiencies.
The new Salesforce for Consumer Goods offerings include:
Trade promotion management
This offering improves trade activity and planning on a single, connected platform, meaning that sales teams can manage promotional plans and allocate trade funds to strengthen revenue.
Clear visibility into trade budgets and dynamic funding also enables reps to ensure their promotions are exact to avoid overspending.
Offline Penny Perfect Pricing
Consumer goods sales reps require access to crucial selling information when they are in the field to provide products anywhere, whether connectivity is available or not.
This new offline app allows reps to meet interaction targets and take orders anywhere by calculating the exact price based on available promotions, customer-specific discounts and other pricing conditions.
Furthermore, a field sales rep who is completely offline will be able to take orders while seeing into potential promotion-driven orders to help up-sell additional products.
They can also carry out inventory tasks for their list of products and review options to reschedule visits to retail locations and then sync these changes with Salesforce through their mobile device when back online.
B2B commerce and marketplace
The new B2B Commerce Wholesale Retail App gets the most out of wholesale buying for consumer goods companies with new virtual showrooms, sales collaboration, and significant cart ordering.
Noting that the buyer and seller landscape is currently fragmented, Salesforce says the new commerce marketplace brings together this landscape to foster new revenue streams, which will give brands and distributors the ability to expand their reach by speeding up the time it takes to add inventory to retail partners.
MuleSoft Accelerator for Consumer Goods
Salesforce recognises the need for consumer goods companies to connect vital systems, data and applications for holistic trade planning in order to innovate more quickly.
This includes trade promotion management, enterprise resource planning, and product information management systems.
This offering allows companies to have a single source of truth for data and deploy trade and retail execution capabilities fast by using existing data in traditional back-end systems.

As part of Salesforce Customer 360, all of the new offerings easily connect to Salesforce Customer Data Platform.
Moreover, bringing first-party data from these offerings into a unified customer profile allows consumer goods businesses to plan, activate and optimise personalised engagement strategies for all customers more efficiently.
This includes those customers who want value or premium offerings, helping grow their loyalty.
Salesforce is also using its partner ecosystem to get the most out of these offerings with ISV partners such as PSignite, building on the value of Salesforce for Consumer Goods.
Consulting partners Accenture, PwC, Corrao Group, SBX Solutions, Peak - Peak, Everymind, and PSignite are experts in Salesforce for Consumer Goods and are equipped to implement tailored solutions for individual customers.
Sanofi Consumer Healthcare produces consumer health products, including ACT mouthwash, Gold Bond, IcyHot, and Rolaids.
The company is using Salesforce to create a single source of truth for customer insights and to personalise its engagement with customers.
"Our global healthcare system is interconnected like never before," Sanofi consumer healthcare digital global head Axel Adida says.
"With Salesforce solutions like Consumer Goods Cloud, our teams are able to connect with retailers, healthcare providers and most importantly, shoppers, like never before and use analytical tools to ensure people have access to world-class healthcare products when they need them.