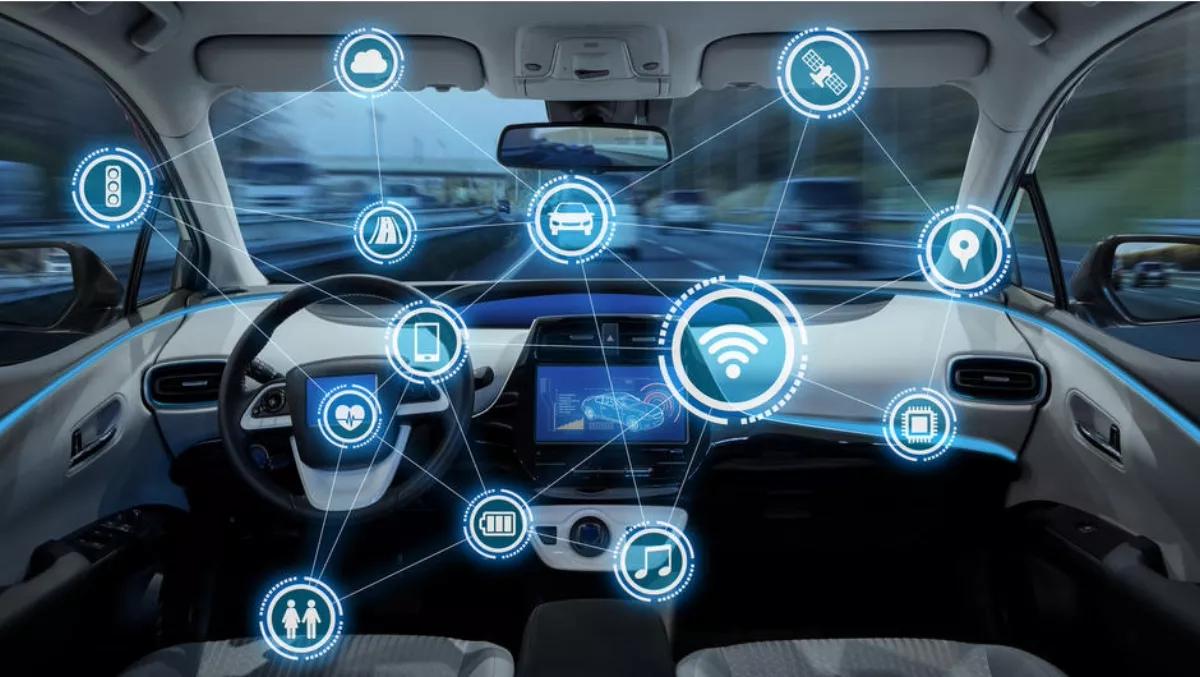 SAP brings MasterCard, HERE and Postmates to connected vehicle marketplace
Wed, 28th Feb 2018
FYI, this story is more than a year old
SAP SE has added new partners and customers to the SAP Vehicles Network solution, an open, standards-based services marketplace.
New secured and tokenised payment options from MasterCard Corporation, navigation capabilities from HERE and on-demand delivery services from Postmates further expand the portfolio of services SAP Vehicles Network offers.
The announcement was made at Mobile World Congress 2018 in Barcelona.
Powered by SAP Leonardo, SAP Vehicles Network connects vehicles to intelligent, automated services for parking, fueling, food, navigation and payment, transforming driving into the ultimate mobile experience.
Through the network, participating members can provide mobility services to drivers and passengers, independent of devices or vehicles.
Network members also can offer secure mobility services tailored for business travellers and individual consumers.
The following network features will be on display at Mobile World Congress:
MasterCard will leverage its technology to enable safe and secure payments for consumers while they are in their vehicles.
The company will enable tokenised payments, providing for the replacement of the personal account number (PAN) associated with a consumer's credit, debit, commercial or prepaid card with a secure "token" — an alternative number that replaces the existing PAN on the front of the card.
MasterCard services including security, loyalty and analytics may also be incorporated into the network to further enhance the overall experience.
"With people so connected today, there is the potential for every device to be used not just to interact but to transact —and ultimately drive a better consumer experience," says MasterCard Digital Partnerships executive vice president Sherri Haymond.
"As a part of SAP Vehicles Network, we'll engage our bank and retail partners and use our technology to provide a seamless and secure way for people to pay for things like parking or gas while in the comfort of their car.
Traffic, navigation and mapping products company HERE intends to integrate SAP Vehicles Network into its product offering with an initial focus on parking solutions, allowing for easy navigation to the most convenient parking spaces and secure payments.
Postmates provides an on-demand "everything" network intended to enable drivers to place orders through the Postmates merchant and courier ecosystem using SAP Vehicles Network.
"From sidewalk-class robotic rovers to being able to order your next meal safely while you're driving, Postmates is focused on finding innovative ways for people to experience the platform," says Postmates senior vice president and merchant lead Dan Mosher.
SAP Concur solutions provide expense, travel and invoice management offerings.
By integrating SAP Vehicles Network with the Concur Expense solution, network transactions can be seamlessly pushed to Concur Expense to expedite reporting and reimbursement.
The integration automates travel expense reporting, including parking and fueling transactions, eliminating multiple time-consuming and manual steps for the business and individual traveller.
The integration will be available in the Concur App Center.
"With new customers and partners MasterCard, HERE and Postmates combined with the power of SAP Concur solutions and SAP Leonardo, SAP is redefining the connected driving experience," says, SAP IoT - digital supply chain senior vice president Gil Perez.
"SAP Vehicles Network is not only growing its member companies but also increasing the value of its open network by integrating with HERE, MasterCard, Postmates and SAP Concur solutions.
"It offers drivers a portfolio of global services that make travel a seamless, digital and personalised experience.