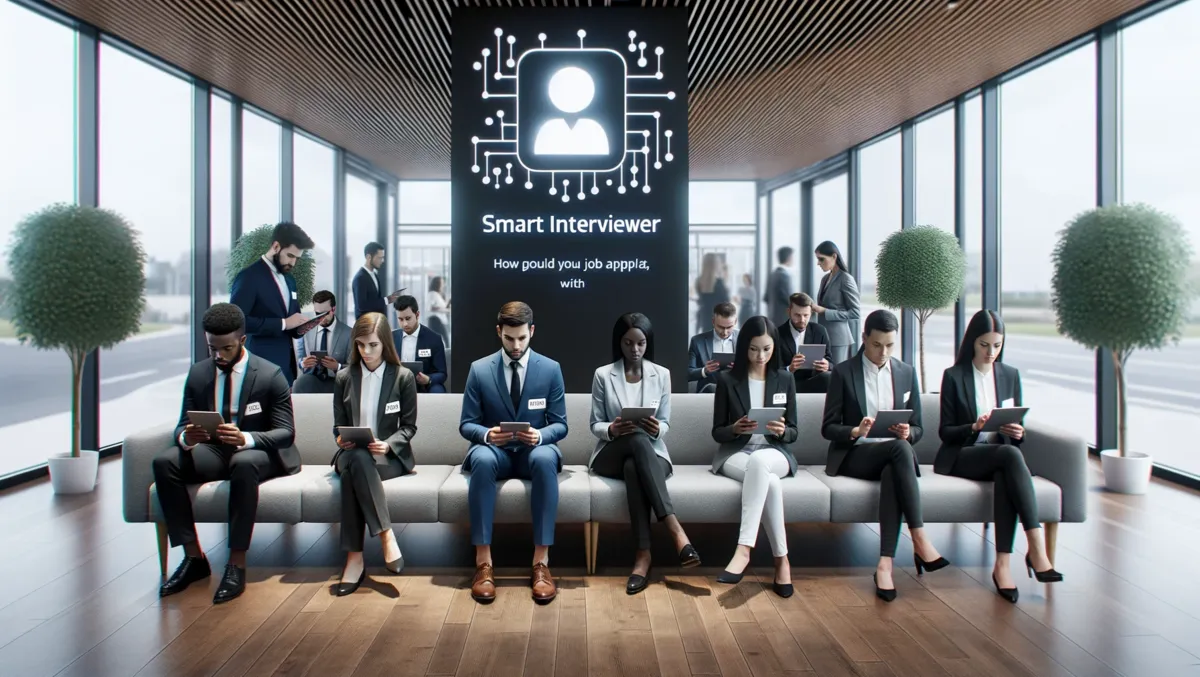 Sapia.ai unveils Talent Hub to revolutionise recruiter productivity
Sapia.ai, the world's only Smart Interviewer platform powered by deep-learning artificial intelligence (AI), has unveiled Talent Hub, a new service aimed at revolutionising recruiter productivity. This latest innovation is poised to significantly reduce the average time recruiters spend making hiring decisions, potentially halving these timescales.
Talent Hub allows recruiters and hiring managers to compare candidates quickly and efficiently. The platform's users can evaluate applicants across key selection criteria, enabling faster decision-making and freeing up recruiters' time for more valuable, strategic activities.
This innovative development is clearly directed at tackling the prominent challenges confronted by modern recruitment professionals, who grapple with substantial applicant volumes while requiring swift yet meticulous candidate assessments.
Barb Hyman, CEO of Sapia.ai, emphasises the inefficiency of recruiters spending their entire day screening candidates. Their platform, Talent Hub, significantly reduces the workload by 75%, making the recruitment process quicker and less frustrating, offering a game-changing solution for overburdened recruiters.
Barb Hyman says: "No recruiter's time is served well by spending all day screening candidates."
"For a typical recruiter, Talent Hub reduces the number of clicks by a stunning 75%, making a recruiter's job quicker and much less frustrating. That's game-changing for overworked recruiters," says Hyman.
Notably, the company has prioritised candidate experience with their product investments, boasting some of the world's most trusted brands as their hiring partners. Now, Talent Hub is available to all Sapia.ai customers, including those using marketplace integrations, delivering a universally loved user experience.
Sapia.ai has garnered the trust of several renowned global brands, such as Qantas, Holland & Barrett, and WOLT, for optimising and expediting its recruitment and advancement procedures. The AI-driven platform leverages advanced conversational methods and Natural Language Processing (NLP) technology within chat-based AI interviews to effectively evaluate and screen a broad spectrum of candidates, ensuring the selection of top-tier talent on a substantial scale.
In addition to its user-friendly interface, Sapia.ai is committed to enhancing diversity outcomes by eradicating unconscious bias in the candidate screening process. This streamlines evaluations and provides valuable insights to both candidates and hiring teams, fostering a more inclusive and equitable recruitment environment.
Talent Hub, a key component of the Sapia.ai platform, offers seamless accessibility and is fully integrated with widely-used Applicant Tracking Systems like Workday, SAP SuccessFactors, SmartRecruiters, and iCIMS, facilitating a comprehensive and interconnected recruitment experience.
Founded by a former Chief Human Resources Officer, Sapia.ai is trusted by some of the world's most well-respected consumer brands, uniquely identifying undiscovered talent by examining more than just a CV to assess the true human potential of every applicant.
Through its Smart Interviewer product, Sapia.ai harnesses the power of machine learning to effectively address business concerns, such as high turnover, while simultaneously delivering a just, impartial, and inherently diverse recruitment experience.