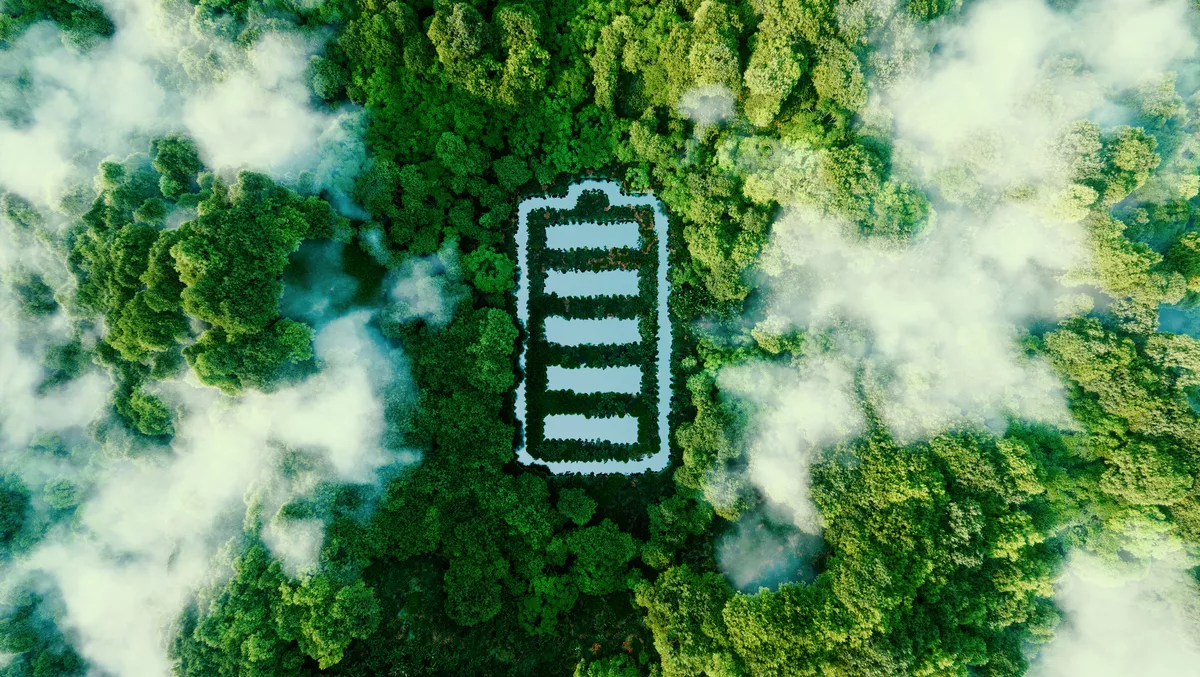 Schneider Electric launches SM AirSeT in Australia
FYI, this story is more than a year old
Schneider Electric has launched its new green and digital Medium Voltage Switchgear range in Australia.
According to the company, SM AirSeT is a leap forward for sustainability, using pure air and vacuum interruption instead of SF6 gas and allowing users to take full advantage of digital features to unlock the value of data. The new offer is a continuation of one of Schneider Electric's most popular product ranges for secondary electrical distribution, SM6.
Since the announcement of the company's innovative Shunt Vacuum Interruption (SVI) technology associated with pure air insulation during the CIRED and European Utility Week events in 2019, the company continues to report successful projects of the SF6-free medium voltage range at both utility and private customer sites. This new green digital switchgear is designed for secondary electrical distribution markets.
The combination of Shunt Vacuum Interruption (SVI) and pure air insulation enables the avoidance of SF6 while maintaining the advantages of the compact physical footprint. It offers a comprehensive suite of functionalities, including the SF6-free switch-fuse, which is often the preferred solution for building installations. It also retains the trusted operating mode of traditional SF6-based equipment.
"At Schneider Electric, we believe the best gas is air," says Power Systems senior solution architect Steve Trainer.
"We are pleased to share that SM AirSeT - our green and digital SF6-free switchgear - is now available in Australia. This is the most exciting leap forward for medium voltage in many years and will play an important role in decarbonising electricity," he says.
Unlike other switchgears, SM AirSeT offers numerous digital technologies that can equip the new product with many benefits for users. For example, sensors for condition monitoring can unlock predictive and preventive asset management strategies by feeding data to sophisticated analytics tools such as those offered by Schneider Electrics robust EcoStruxure architecture and platform.
Schneider Electric has reported successful pilot projects of its new SF6-free medium voltage switchgear at numerous electric utilities, including E.ON in Sweden, GreenAlp in France, and EEC Engie in New Caledonia.
"We care about environmental responsibility and so do our customers. Transitioning away from greenhouse gases is easy with the launch of SM AirSeT and retains all the benefits that classic SF6 equipment has historically given us," says Trainer.
SM AirSeT - which officially launched in Australia during the Brisbane EN2022 conference in March and will be showcased again at a launch event on the 17th August in Adelaide, South Australia - was honoured by Hannover Messe with the Industrial Energy Efficiency Award, which showcases companies outstanding commitment to investing in and applying energy-efficient solutions. Additionally, SM AirSeT was nominated by Deutsche Messe, the HERMES Award, where it placed among the three finalists and was recognised by iF, with an IF Design Award.
To complement the SM AirSet range, the RM AirSeT Ring Main Units (RMUs) and GM AirSeT Primary switchgear will soon be available, expanding Schneider Electrics SF6-Free Medium Voltage Switchgear offer.