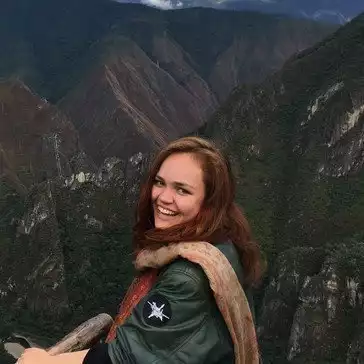 By Catherine Knowles, Journalist
A global study by Workday, a specialist in enterprise cloud applications for finance and human resources, found a lack of strategic approach to Diversity, Equity, and Inclusion (DEI) is prevalent within the Asia Pacific and Japan (APJ) region.
For markets such as Australia and New Zealand, the study also revealed clear opportunities for organisations to measure the business impact of DEI and leverage data to track DEI progress more effectively.
Conducted in partnership with Sapio Research in late 2022, the study, 'Global Blueprint for Belonging and Diversity' surveyed more than 3,100 HR professionals and C-level business leaders with responsibilities for diversity initiatives within their organisation to understand their motivations, activities, and progress in relation to belonging and diversity.
The study found that one-third (35%) of those surveyed in Australia and New Zealand report their organisation doesn't have a strategic approach to DEI and hasn't taken steps to create one.
Of these, 19% recognise they need a strategic approach but aren't sure how to proceed, while 7% don't see it as a current priority. Although this is lower than other businesses in APJ (52%), the figures show a number of companies have a mismatch between DEI investment and strategy, the report finds.
Three-quarters (75%) of respondents in Australia and New Zealand have a budget for DEI initiatives; 45% say this investment will increase in the next financial year, and 39% plan to maintain their existing level of DEI investment.
Not having a DEI strategy makes it difficult for organisations to move from goal-setting to goal- getting and use their budget effectively. Challenges of driving DEI initiatives in Australia and New Zealand The report reveals a key reason for the lack of a strategic approach is insufficient data and reporting on DEI efforts, according to the report.
In Australia and New Zealand, only 23% indicated their organisations measure the business impact and perceived value of DEI initiatives. Seven in 10 (72%) of respondents in ANZ also said tracking progress was challenging and required new systems and software, to fully support a DEI strategy and implementation.
The main business cases for DEI in ANZ were the need to develop and promote people from diverse backgrounds (48%), improve staff wellbeing (47%), and staff retention (45%).
In order to move to the next stage in relation to DEI, 37% of those surveyed in Australia and New Zealand said their organisation needs leadership and commitment from the top, along with a clear strategy with ED&I metrics included as part of the corporate KPIs (35%).
Additional highlights of the study showed:
Diversity celebrated by organisations in ANZ: 43% of respondents say diversity is recognised, valued, and celebrated within their organisation. Below the senior management level, businesses were most likely to embrace racial and ethnic diversity (68%) and least likely to be inclusive towards people with different physical and mental abilities (46%).
Technology plays a growing role in DEI: In ANZ, 43% of businesses use talent management tools that support DEI use cases, and 41% use employee engagement or retention tools. However, among those that don't trust their organisation's DEI data, 43% say this is due to not having the right technology to support this.
Jo-Anne Ruhl, Vice President and Managing Director, Workday Australia and New Zealand, says, "There has been big progress around DEI in ANZ, and businesses are truly starting to see the value of a well-planned, strategic approach.
"In the year ahead, senior leadership has even more opportunity to keep driving this change, especially using powerful technology and tools to stay informed by data-driven insights and reporting."