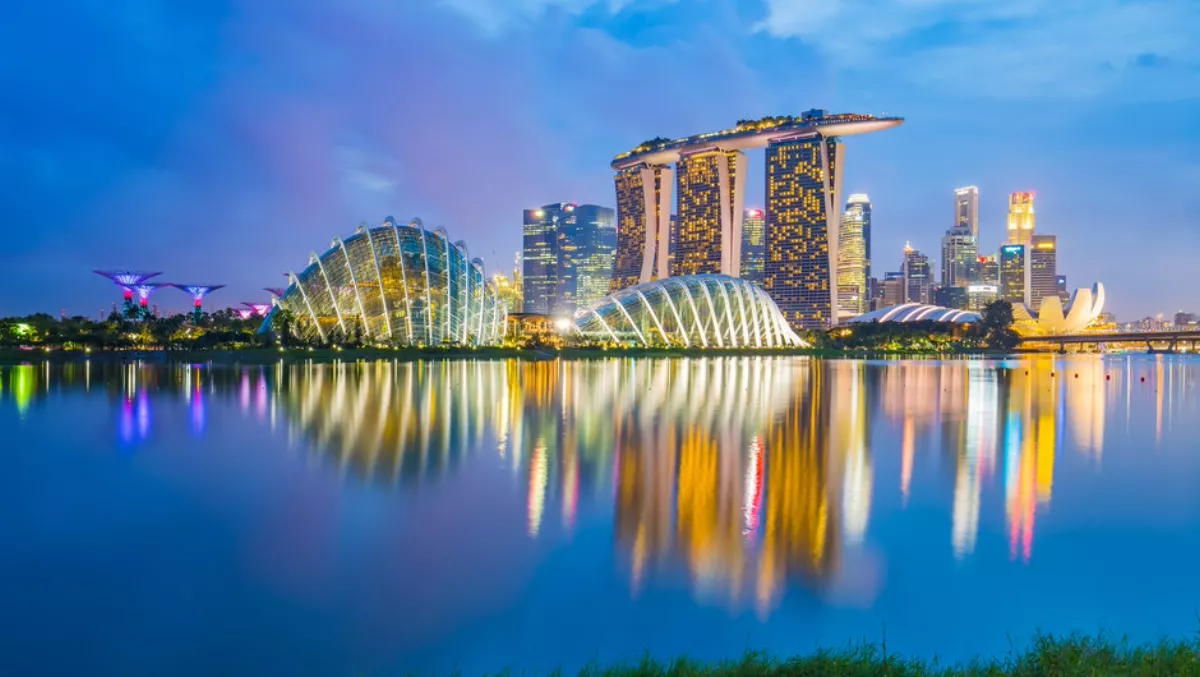 Singapore preps financial sector for analytics & automation
FYI, this story is more than a year old
Singapore's financial sector will be on the front line of change as data analytics and automation are likely to impact at least 121 job roles over the next three to five years.
A new study released this week by Singapore's Minister for Manpower, Josephine Teo, explains the sector's outlook and what skills will be necessary to perform new tasks created by analytics and automation.
The study says that around half of the 121 roles analysed would be augmented by analytics and automation as employees use the technologies to improve their performance. One third of job roles will be transformed as technology substitutes a 'significant proportion' of job tasks. Remaining tasks and new tasks will eventually shape new roles.
"Across all job roles, individuals would be required to take on new or expanded tasks that have a higher element of judgement and creativity, while tasks of a more repetitive and rules-based nature are automated. The study also identified emerging job roles that would grow in demand with the adoption of data analytics and automation in the sector.
According to Institute of Banking and Finance (IBF) Singapore chief executive officer Ng Nam Sin, business transformation alone is not enough.
"This study will help us uplift our workforce, harness the power of data analytics and automation, and make Singapore's financial centre more competitive.
National Trades Union Congress (NTUC) assistant secretary-general Patrick Tay says emerging technologies are bringing benefits and challenges to businesses and workers.
"The study is a practical tool for financial institutions and workers to learn about the impact of key technology trends and prepare themselves as job roles evolve. Workers should stay agile and adaptable, adopt a growth mind set and embrace life-long learning, to grow professionally and enhance career opportunities. We look forward to further strengthen our tripartite partnership to facilitate proactive efforts in helping workers ride the wave of change.
The study was conducted by Ernst - Young. It was commissioned by both the IBF as well as the Monetary Authority of Singapore.
IBF and Workforce Singapore (WSG) also launched the Technology in Finance Immersion Programme (TFIP) to help professionals into some of the new and emerging roles that were unearthed in the study.
TFIP will offer training and attachment opportunities in cloud computing, cybersecurity, data analytics and full stack development.
The programme was developed in partnership with Infocomm Media Development Authority, the Monetary Authority of Singapore and other industry stakeholders.
"The TFIP opens up new avenues for mid-career Singaporeans keen to pick up new skills and convert to new careers in tech job roles in the financial services sector. By providing meaningful on-the-job training with leading banks in Singapore, this will help mid-career individuals build up their essential skillsets in the respective technology areas," comments WSG chief executive Tan Choon Shian.
The release of the study report and the launch of TFIP are intended to bolster the financial sector's ongoing workforce transformation efforts. As at the end of 2018, financial institutions had identified and committed to re-skill and re-deploy close to 4,000 of their employees.
With the study identifying job roles that are augmented and transformed, financial institutions will be better equipped to proactively re-design job roles and equip employees with relevant skills for the future of finance. Finance professionals can also use the study to identify and acquire new skills to harness data analytics that can help them enhance career opportunities and professional growth.