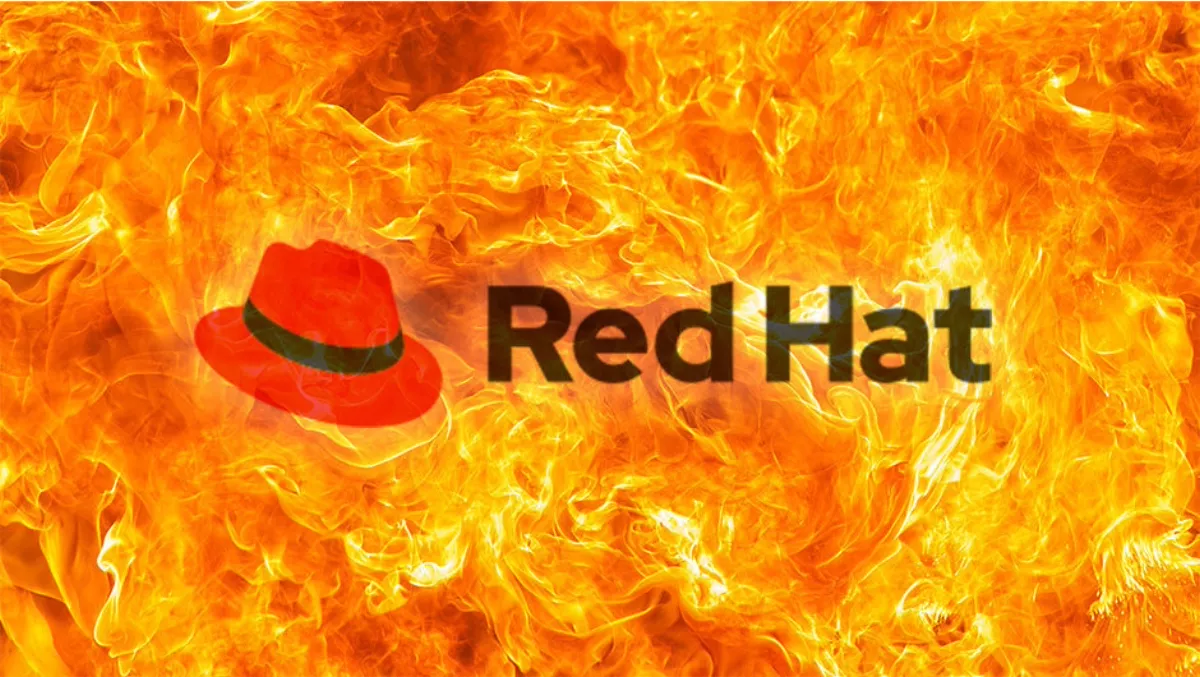 Six reasons why Red Hat is red hot in 2019
Wed, 8th May 2019
FYI, this story is more than a year old
By Sean Mitchell, Publisher
We look at the key opportunities or trends that are benefiting Red Hat this year.
The role of Linux is growing
In addition to Linux being the operating system of most servers on earth, Linux is also the operating system that hardcore developers use.
These hardcore developers are the ones making all of the key innovations in enterprise IT. As a result, almost all artificial intelligence and machine learning is developed and run on Linux.
Red Hat will win business as its Enterprise Linux product is seen as the leader and most trusted Linux distribution.
Open source is the innovation driver
Up until the last five years, few enterprise IT departments had many open source products. They were often seen as inferior and insecure compared with established proprietary competitors.
Often the open source software was inspired by proprietary tools - for example, Red Hat's open source OpenShift could be compared with IBM's proprietary WebSphere.
Things have changed drastically, with leading hyperscale companies like Google and Facebook developing their own IT infrastructure solutions and making them available as open source community projects.
Nowadays almost all of the enterprise innovations are happening in open source tools. This is true in the US as well as China and India, which are significantly growing their open source contributions.
Red Hat will benefit significantly from the growing importance of open source enterprise adoption.
Hardware and cloud independence
While there seems no doubt that eventually almost all enterprise IT systems will be cloud-based, for the next few years, many organisations are embracing hybrid cloud and multi-cloud approaches.
Hybrid cloud is the concept where part of an organisation's IT infrastructure is on premise while some of it is housed in the cloud.
Multi-cloud is the concept of an organisation's IT infrastructure being housed in multiple cloud infrastructures.
Red Hat is perfectly positioned for both the move to the cloud and hybrid cloud/multi-cloud trends.
Its operating system and software tools run on a bunch of hardware including X86, Arm and Power chipsets.
Also, Red Hat has partnerships to allow the same tools to be deployed in cloud environments from Google Cloud, Microsoft Azure, Amazon Web Services and Alibaba Cloud.
In addition, automation and management tools from Red Hat make it seamless to manage its software across on-premise and cloud deployments simultaneously. This can help customers regardless of how far along customers are with their cloud transition, then it can help with the continuing the transition.
New products
It has been five years since Red Hat's last major update for its core Enterprise Linux software. That was before both hybrid cloud and container technologies had become widely adopted in enterprises.
This month (May 2019) has seen version 8 of their Enterprise Linux software released, built with cloud and container technologies in mind.
Additionally, OpenShift is being upgraded to version 4. This is the first major release of OpenShift since Red Hat's acquisition of the CoreOS kubernites technology in Jan 2018.
These new products should drive more success for Red Hat in 2019.
Budget pressure
CIOs and IT decision-makers are under budget pressure. Most have a flat IT budget coming into 2019.
Automating the mundane and legacy management and maintenance is a core priority. Not really to reduce costs but to allow redeployment into higher priority digital transformation projects that will have more business impact.
Red Hat has embraced a number of software-defined and automation technologies across its products, that are very appealing to assist with this trend.
An example of this is the inclusion of Red Hat Insights directly into its latest release (version 8) of Enterprise Linux.
Additionally, Red Hat's open source business model often saves significant cost on license fees compared to its proprietary software competitors.
The IBM acquisition
Lastly the pending $34 billion acquisition of Red Hat by IBM should open up more sales opportunities in 2019.
The acquisition has just been approved by the US Department of Justice, although approval is still pending in Europe and other geographies.
Red Hat will continue to operate as a stand-alone business within IBM's Hybrid Cloud division.
The credibility that big blue (IBM) has will undoubtedly bring new customers to Red Hat in 2019.