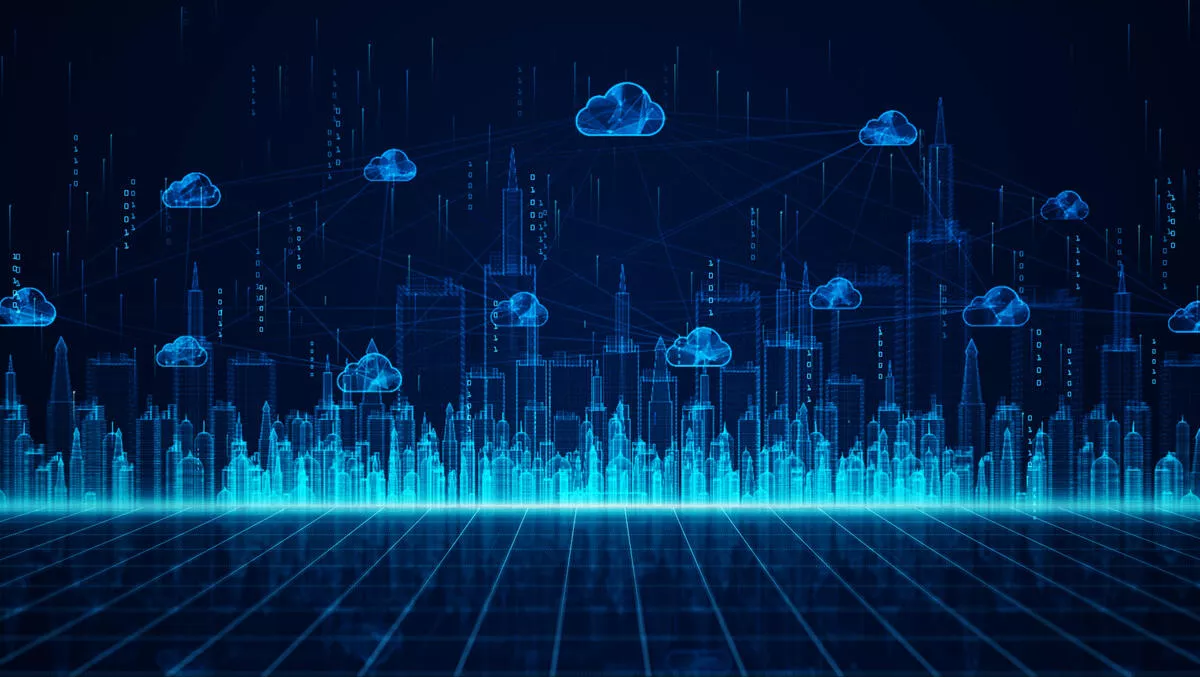 Standardisation versus specialisation: transforming the way business integrates data
FYI, this story is more than a year old
Over the past decade, cloud computing has transformed how we store, move, and access data. Some even describe the 2010s as 'the decade of the cloud', emphasising the transformative impact that cloud computing has had on technology, and it's easy to understand why.
The origin of cloud computing as a concept is believed to have started with computer scientist Joseph Carl Robnett Licklider. In the 1960s, Licklider came up with the idea of a network of computers that would connect people and data instantaneously — known as the 'Intergalactic Computer Network'. His vision led to the development of the internet's predecessor — the Advanced Research Projects Agency Network (ARPANET). It took from then until the late 1990s and early 2000s for the cloud to gain popularity, with companies developing and using cloud computing technology.
However, it wasn't until the beginning of the 2010s that cloud computing really took off. As technologies advanced and the benefits became apparent, enterprises began incorporating the technology into their infrastructure by moving data and applications out of legacy on-premises systems. Before long, cloud computing became a common part of many organisation's IT estates.
The continued innovations in cloud technology over the past decade have resulted in enterprises having a vast amount of choice in terms of the platforms available to them. This has led to debate over whether enterprises should adopt a standardised or specialised enterprise cloud approach.

Making long-term plans for the cloud can be challenging enough for enterprises. Confusion over the best way to go about enterprise cloud adoption can impede and delay the process further. That's why understanding which approach is best for your business is essential.
Two cloud approaches — what do they offer?

Both approaches have their share of benefits. And, like anything that can influence and affect the flow of business, enterprises need to have the confidence that their approach is suitable for their business's needs.
Take, for example, data and application integration. Standardising on a single, unified platform that can meet various needs — from data integration to app integration to API management — offers users a powerful tool that different teams across the enterprise can leverage.
Using a unified platform also means metadata is automatically connected across a complex architecture. This works to prevent data silos and means that data management and governance is easier, more efficient, and less error-prone.
Enterprise leaders can more easily scale unified platforms with multiple capabilities to meet the demands of a growing business. While an organisation may need to make a larger investment upfront (but not always), there's the added benefit that the enterprise will only pay to use one platform. What's more, users across the enterprise need only learn on one platform — speeding up productivity and ROI across teams.
On the other hand, specialised solutions are often viewed as efficient to plug one solution in quickly, instead of setting up an entire platform for broad enterprise-wide use. Plus, the market for such solutions has mushroomed over the past decade — there are many providers in the arena nowadays, so the choice really is limitless.
However, using specialised solutions requires enterprises to have expert professionals who are trained to use them. But dedicated and trained professionals with such knowledge can be scarce.
Still, perhaps two of the biggest concerns around specialisation relate to security and the data itself. Using multiple applications can pose a high-security risk due to the increase in attack surface and the necessity of having security set up for each solution. In addition, shuttling data between several different specialised platforms can result in lost, incomplete, or erroneous data, leading to sub-par data-driven decision making.
Which approach is best then?
It's essential to have data that can be trusted and provides valuable insights, so choosing the right approach is crucial. The decision ultimately holds immense strategic value and can impact the success of the business.
When deciding which approach to take, enterprise leaders need to consider the cost and budget available — both upfront and over time. Equally, they need to consider how quickly the solution is needed — can they afford to take an enterprise-wide approach and adopt a platform that can do everything they may need, or do they need a quick (and maybe temporary) solution?
Additionally, they must consider their tolerance towards a lack of seamless end-to-end business process or data flow, versus potentially needing to switch vendors and re-platform in the future.
At the end of the day, enterprise leaders need a solution that will serve the long-term business plan. How does the platform fit into this? Will the solution meet your diverse needs, both today and in the future? Does the business value justify the solution cost across the enterprise? Will the solution be able to scale alongside the business? And how visible will the data be across the business?
If business leaders can answer these questions, they'll quickly land on the right approach for their enterprise.