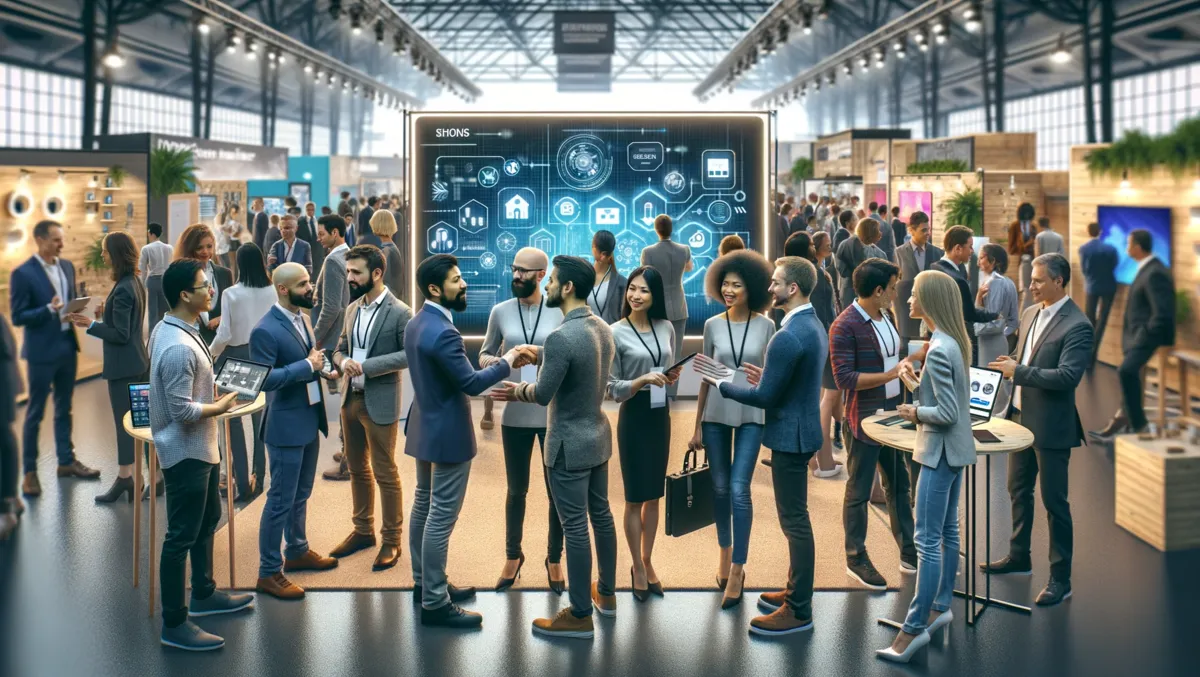 Stone & Chalk launches Venture Connect, reinventing startup-corporate matchmaking
Stone & Chalk, Australia's premier hub for emerging tech innovation, has launched Venture Connect, a unique startup-corporate matchmaking agency. This new initiative aims to facilitate productive partnerships, which would otherwise be overlooked due to the limitations of conventional networking approaches. With this innovative service, standard practices are cast aside to facilitate more efficient collaborations, eliminating the traditional 'speed-dating' style events that tend to frustrate both parties involved.
The beta version of Venture Connect has already accomplished over 400 matches with numerous major Australian corporations, with more than a third of these resulting in future meetings and collaborations. The platform differs from standard procedure by meticulously considering and selecting startups that align perfectly with the needs of corporate clients, reinventing stagnant corporate procurement processes.
Ben Dunn, Director of Advisory Services at Stone & Chalk, said: "Venture Connect will redefine how startups and corporations connect in Australia and beyond, by removing the need for traditional corporate procurement processes." Dunn further explained the challenges that had plagued the conversion of corporate interest into actual partnerships with startups, and emphasised how Venture Connect addresses these issues to establish meaningful engagement.
Australian startup DLP Manager is one of Venture Connect's early success stories. The custom-built platform was fundamental in aligning the startup's vision and establishing a strategic partnership.
Unveiled in Sydney on 7th November 2023, Venture Connect's aim is to foster connections between startups looking for potential partners and customers, and corporations seeking avenues for growth through collaboration. Dunn emphasized that, "There is a clear need for a curating intermediary to make meaningful connections between corporates and startups."
The innovative program creates strategic introductions to like-minded startups based on the briefs provided by the corporates. Each unique submission is assessed to advance founders with the concepts and offers that meet the requirements of corporations. Stone & Chalk facilitates the process, offering support to both parties.
In the beta stage alone, the scheme connected eight startups with corporates, auguring more success stories in the future. Corporations across a variety of sectors comprising financial services to utilities have embraced the platform. Over 400 matches have already been made, with over a third of these leading to significant meetings, partnerships and deals.
Evan Jones, Senior Investments Manager at Standards Australia, a corporation engaged in the Venture Connect program, spoke positively of the initiative. "Venture Connect has meaningfully accelerated Standards Australia Future Fund in engaging startups. The program has generated thirty-plus matches and many conversations with founders — a number of which have transitioned to a diligence phase."
Besides serving corporates and startups in Australia, Venture Connect might also act as a gateway for international businesses looking to penetrate the Australian market. The program emphasises the importance of carefully curating and focusing on quality deal flow, thereby aligning perfectly with Stone & Chalk's mission to empower startups to achieve success through various avenues, notably revenue generation.