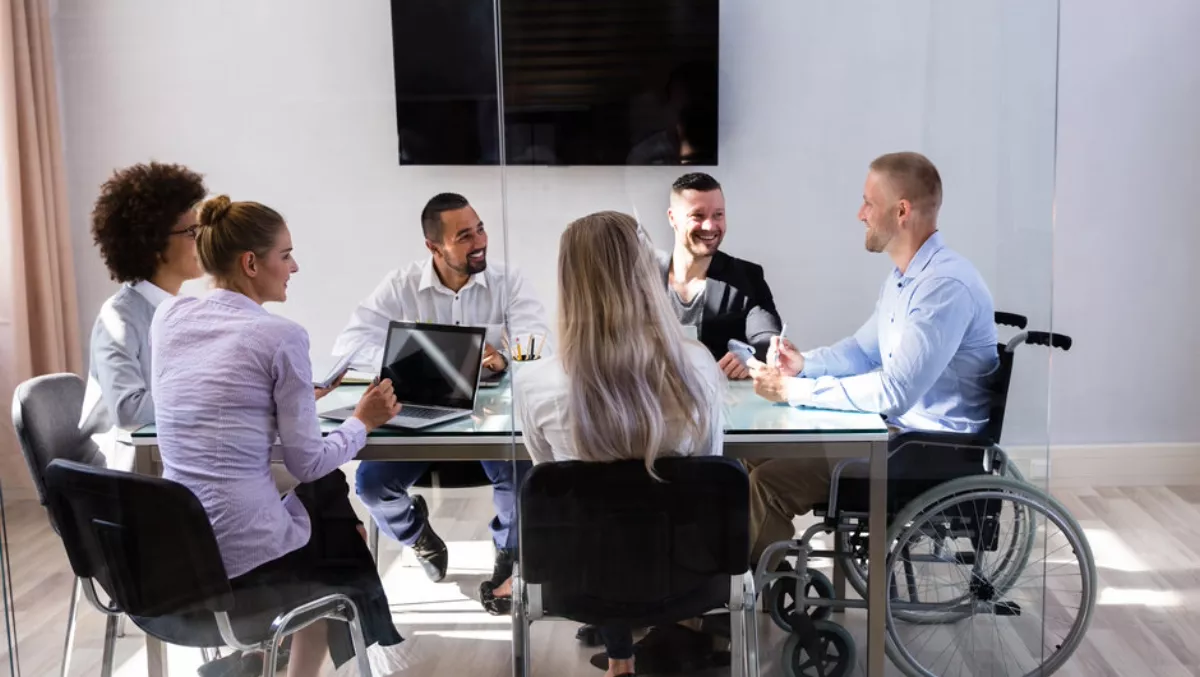 Study: 'Inclusive design' key to serving customer diversity
Wed, 22nd May 2019
FYI, this story is more than a year old
New research from Adobe, Microsoft, PwC, and Australia's Centre for Inclusive Design has revealed that businesses that build products and services with an 'inclusive' design are more likely to reach four times the number of intended consumers than those that don't.
'Inclusive design' is defined as designing things while keeping in mind the needs of people who have disabilities, those who are ageing, or those who are experiencing poverty.
According to the research, the design process frequently leaves out people who have difficulty accessing or using products and services. Such exclusion rules out a significant portion of the Australian population.
What's more, retrofitting products and services to conform with inclusive are often costly – it can sometimes be 10,000 times the cost to retrofit compared to if inclusive design was introduced earlier on.
"Design that considers the full range of human diversity with respect to ability, language, culture, gender, age and other forms of human difference means more people are included," says Centre for Inclusive Design CEO Dr Manisha Amin.
"Inclusively designed products and services that have edge users in mind, can reach and benefit up to four times the size of the intended audience and enable organisations to increase their revenue by growing the size of their target markets. Designers, companies, and government all have a role to play, by designing, investing and legislating with difference in mind, so that a design process that is inclusive becomes standard practice.
The Australian education, retail and financial services sectors stand to benefit the most from inclusive design.
The study shows that within education, only 17% of Australians living with disability will complete a bachelor level qualification or above, compared to 30% without a disability. Inclusive design can translate into an additional 228,000 tertiary qualifications earned in Australia which in turn can increase employment and salaries by $4.5 billion annually.
Within the financial services, the report found that 17% of Australians are financially excluded, however inclusive design could help reduce financial exclusion by just 25% could help more than 830,000 Australians experience improved financial capacity and capability.
In the retail sector there is a $4 billion potential increase to revenue from better designed products and services. Currently up to 20% of Australians are unable to access and use goods appropriately.
Last year, Coles introduced an autism spectrum-friendly low-sensory "Quiet Hour" experience in 173 of its stores. The initiative has not only impacted shoppers with autism, but also shoppers who want peace and quiet while they shop.
Adobe and Microsoft are two companies that have taken inclusive design to heart. Both companies have inclusive design roles within their teams, who are in charge of driving transformation and rethinking products.
"Accessibility is often focused on compliance, and while that is incredibly important, this report clearly shows that inclusion drives economic benefit too," says Microsoft Australia corporate affairs director, David Masters.
"Embedding inclusion in the upfront design phase ensures organisations are delivering products and services for everyone. Inclusive design is driving innovation at Microsoft and is a concept that all organisations should be embracing."
For inclusive design to be successful, it should be implemented at the beginning of the design process. Design that is not inclusive can lead to complaints and negatively impact brand reputation. Other consequences may include legal challenges, planning delays and costly retrofits as a product or service matures.
"Inspiration can come from anywhere and anyone, and it's up to Australian businesses to give employees accessible tools that can enhance the creation process to bring their ideas to life," says Adobe ANZ managing director Suzanne Steele.
Five million Australians across the country are unable to access products and services because of poor design, yet they possess over $40 billion in annual disposable income. This number includes people living with a disability and seniors, however there are millions of Australians who are also vulnerable to exclusion due to location, gender, ethnicity or financial status.
"Through our partnership with the Centre for Inclusive Design and Microsoft, we want to raise awareness of the importance for organisations to include a diverse range of voices and perspectives within their teams in order to reflect the diversity of the Australian population in their products and services," Steele concludes.