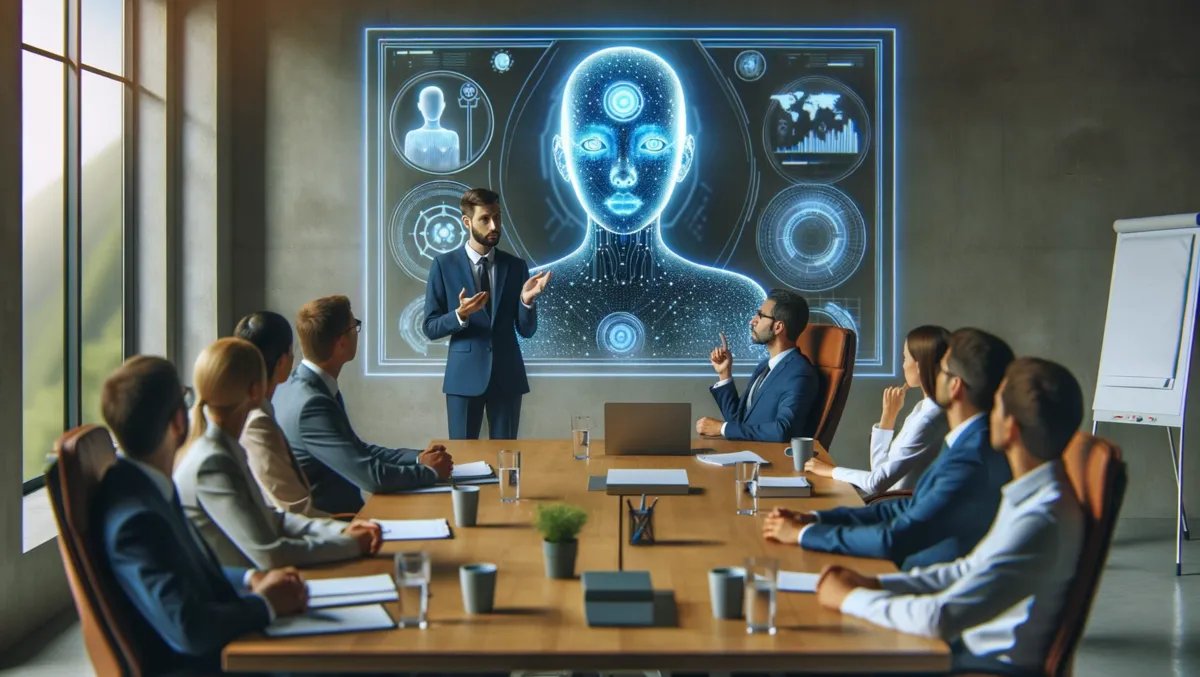 Study reveals stark discrepancy in perceived AI use at work
Human Resources, payroll, and workforce management software provider, UKG, has announced the findings of a global study examining real and perceived use of Artificial Intelligence (AI) in the workplace, representing more than 4,000 employees across 10 countries. The study indicates a significant discrepancy between executive and staff perceptions with regard to AI utilisation and potential improvements for workforce satisfaction and efficiency.
The survey highlighted that 78% of C-suite leaders report their organisations are currently employing AI, whereas only 42% of global employees believe they are using AI-powered devices in their daily work. Moreover, 63% of employees suggest the use of AI at work could enhance their job satisfaction. However, 62% of executives expressed concern that their company isn't implementing AI rapidly enough.
An intriguing finding was that despite the use of AI in various aspects of everyday life, only 44% of global employees think they engage with AI in their personal lives. Widespread uses of AI include maps and navigation (66%), predictive product or entertainment suggestions, such as on Netflix and Spotify (50%), text editors or autocorrect features (47%), virtual home assistants, like Alexa and Google Assistant (46%), and intelligent chatbots (31%).
The data demonstrated a desire among employees to embrace AI in the workplace, with 75% stating they would accept AI more readily if their organisation demonstrated greater transparency about its use and benefits, especially regarding improvement to workflow. "Organisations must be more upfront about how they're using AI in the workplace, if they want a competitive advantage and want to earn, and keep, the trust of their employees," said Dan Schawbel, managing partner at the firm Workplace Intelligence, who partnered with UKG for the study.
Employees open to utilising AI at work expressed belief that it would heighten their engagement and job satisfaction (63%), increase their willingness to go above and beyond (55%), boost overall happiness (54%), foster their desire to remain with their company long term (49%), and establish trust in their company and leadership (48%).
Leaders who have embraced AI recognise its numerous advantages. "AI is here, and it's already providing some amazing benefits for the workforce," said Hugo Sarrazin, chief product and technology officer at UKG. He emphasised the transformational potential of generative AI in reshaping employee experiences and offering timely, insightful feedback and recommendations on a contextual basis to enable companies to cultivate a positive work environment for all staff.
The executives envisage 70% of the total workforce utilising AI to automate or improve some job tasks by 2028. Even those currently not using AI predict that 20% of their workforce will be employing AI within the next five years to automate or augment some job tasks.
UKG develops HR, payroll, and workforce management solutions to build lifelong partnerships with their customers and showcase what's achievable when organisations invest in their people. Their Life-work Technology equips 80,000 organisations globally, from all industries, to respond proactively to their employees' needs beyond work itself.