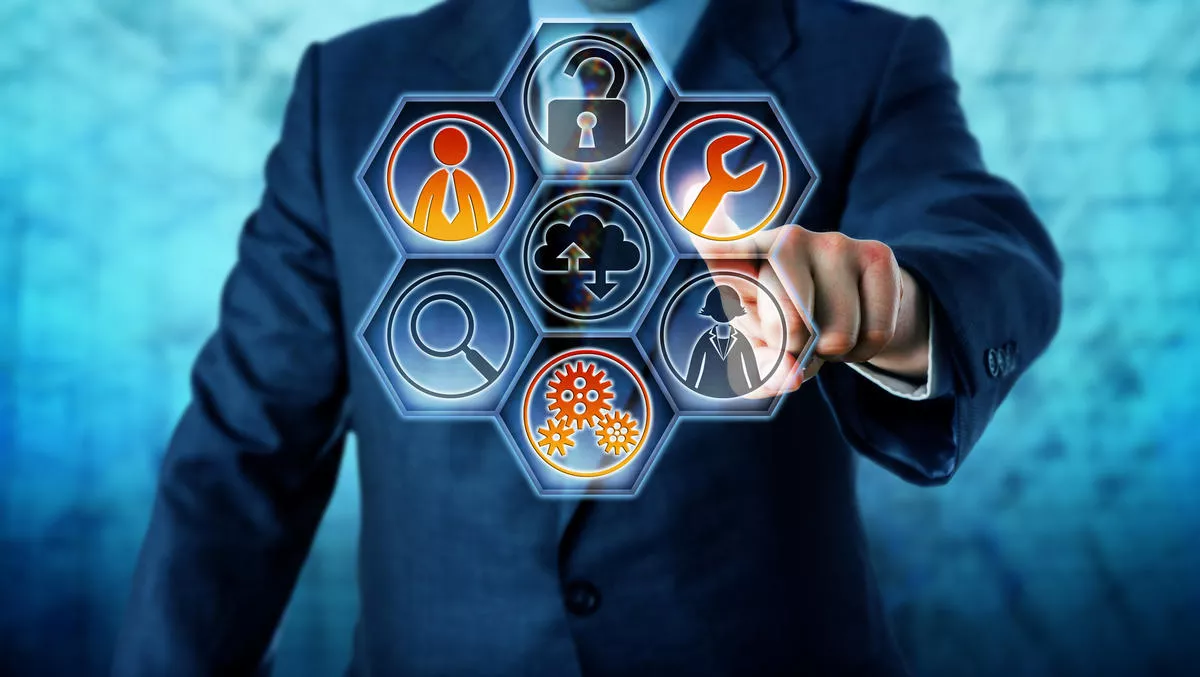 Supermicro launches new data management solution for retail
FYI, this story is more than a year old
Supermicro has announced an advanced and customisable integrated platform targeting retail and chain store environments.
The solution, Intelligent Retail Edge, simplifies the deployment and management of edge infrastructure, in an environment where IoT deployment is growing.
Distributed edge environments can prove to be a hostile environment to deploy secure networking, and attaining accurate customer and point-of-sale (POS) data is crucial in retail environments.
Supermicro's new platform provides Network-as-a-Service (NaaS) connectivity powered by NetFoundry to solve these problems, while delivering security, agility, and simplicity.
 
The platform combines hardware and software configurations and supports the ever-increasing demand for processing larger amounts of data.
It also runs on Supermicro's IoT and edge hardware, ranging from small edge devices to full-scale rack-based edge servers that can support GPU, FPGA, and other technologies.
"Supermicro's Intelligent Retail Edge solution provides retailers the engine they need to deliver innovative technologies and services to their customers efficiently," says Supermicro senior vice president and chief product officer Raju Penumatcha.
"Built on Supermicro's flexible Building Block Solutions architecture and powered by leading-edge software from our partners, this solution is optimised to help address some of the challenges facing the retail industry today.
Supermicro's solution is offered in three cluster configurations – entry-level, mainstream and high-end – and utilises the SuperServer platform, which allows for differently sized stores to scale the solution to its needs.

Entry-level cluster platform
Designed for small stores which may experience space and power constraints, like convenience stores, this cluster platform is based on the E100, a small, powerful fanless IoT/Edge gateway server.
It runs basic workloads such as Point-of-Sale (POS), video surveillance, and inventory management.

Mainstream cluster platform
Medium-sized stores can leverage this platform, which features a versatile, high-performance IoT/Edge server.
IT has a small physical footprint and superior acoustics for small to medium-sized stores running multiple applications at the edge.

High-end cluster platform
This configuration utilises the 1019/5019 and is designed for medium-to-large sized stores.
It features a short depth rack-mount edge workhorse server with support for accelerator and GPU technologies necessary for AI/ML applications for larger stores, like medium-sized retailers.

"Retail technology is at the beginning of a new era that promises to revolutionize the customer experience, increase efficiencies, and reduce costs," says NodeWeaver chief executive officer and co-founder Carlo Daffara.
"As distributed compute becomes more critical for retail operations, these platforms must be deployed, managed, maintained, and secured on a mass scale.
"Supermicro's Retail Edge provides the foundational operating platform for this distributed compute layer, and NodeWeaver is proud to be a part of this solution.