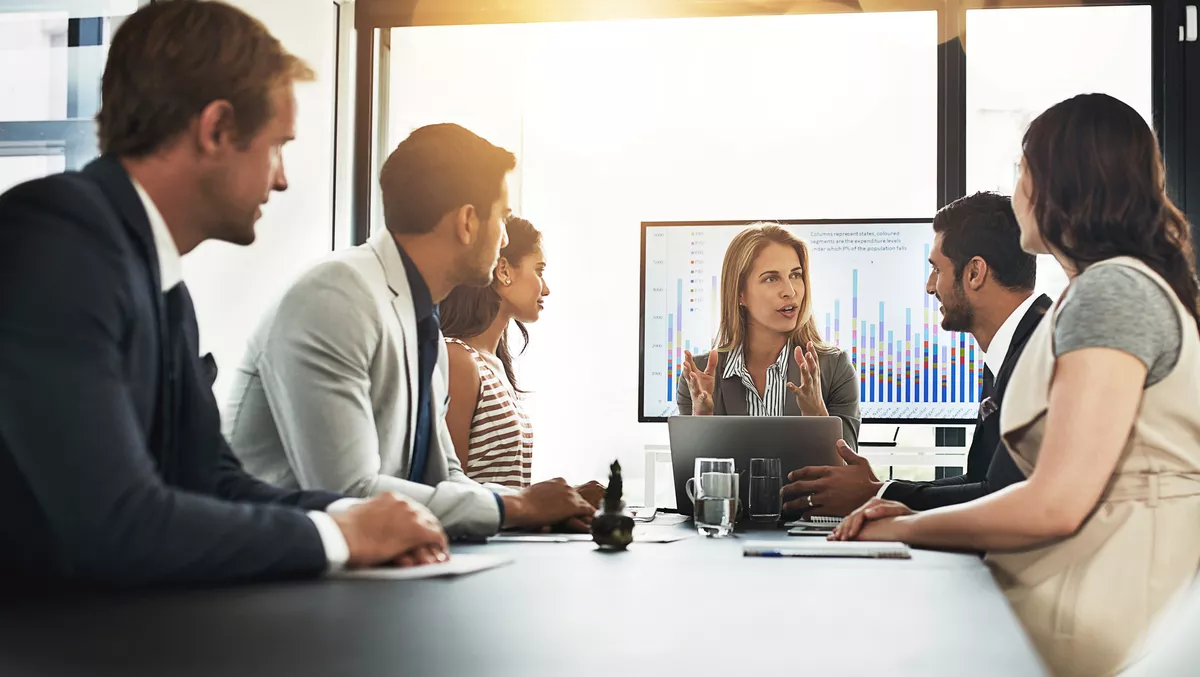 TechConnect hits near double revenue growth, gears up for 2022
FYI, this story is more than a year old
Australian data insights company TechConnect has announced it's on track to almost double its revenue this financial year, with demand from customers rising as they struggle to cope with insecure and complex data.
Now in its 11th year of operation, Gold Coast-based TechConnect provides end-to-end data management and cloud migration solutions to help organisations gain valuable insight from data.
TechConnect employs 60 staff across seven locations, and expects that number to expand to more than 100 within 18 months, according to a statement.
This will include the ongoing growth of the company's Queensland based graduate program, which has placed 24 people in the company over the past five years.
TechConnect CEO Mike Cunningham says the company has grown by more than 300% over the past five years and it is investing for further growth.
He says, "TechConnect is forecasting to more than double revenue this financial year, as the level and complexity of data its customers have to manage securely, continues to increase exponentially, and as more organisations migrate their workloads to the cloud.
Reflecting on the significant changes the company has undergone in its first 11 years of operation, Cunningham says TechConnect's focus on establishing long-term relationships with customers was the key to its success.
TechConnect has long term customers in Australia's resources, finance, gaming, public sector, agriculture and healthcare industries.
He says, "We help our customers get their data insights strategy right, and that gives them a platform to innovate with artificial intelligence and machine learning, to create the maximum value from the information which previously would have been seen only as a costly liability.
Cunningham says it was already clear that 2022 will be a pivotal year for how Australian organisations use data to differentiate themselves.
He says, "The Australian economy, like many others, is facing a once in a hundred-year period of fundamental change, driven by forces like new global rules for operating in the face of climate change, faster decision making at scale due to COVID-19, and an avalanche of information to come to terms with.
"These factors simply didn't exist a decade ago, but they will define our future and they will have a significant impact on productivity, competitiveness, and company survival. The organisations which see their data as a strategic asset in this new environment will prosper. Those who don't will fail.
TechConnect graduates, whose skills vary from data engineer to IT support/infrastructure engineers, have played significant roles in driving innovation for projects including healthcare, mining, and resources, gaming and retail, Cunningham states.
As part of TechConnect's societal mission and the value it places on playing a role to improve society beyond financial success, the company also plans to expand its relationship with Sharesource, a Brisbane-based provider of staff based in the Philippines and Vietnam.
Cunningham says, "The vast majority of our graduate intake and staff in general will always be Australian-based, but five years ago we began to collaborate with Sharesource, with the intention of not only finding skilled employees beyond Australia, but to help make a difference to their lives.
"So far, TechConnect has worked with three highly-skilled staff based in the Philippines and one in Vietnam, and we intend to continue making opportunities available."
"They are often highly skilled, tertiary graduate level mathematicians and data scientists, and they have provided significant value to our customers. We see this as a differentiator for TechConnect," Cunningham concludes.