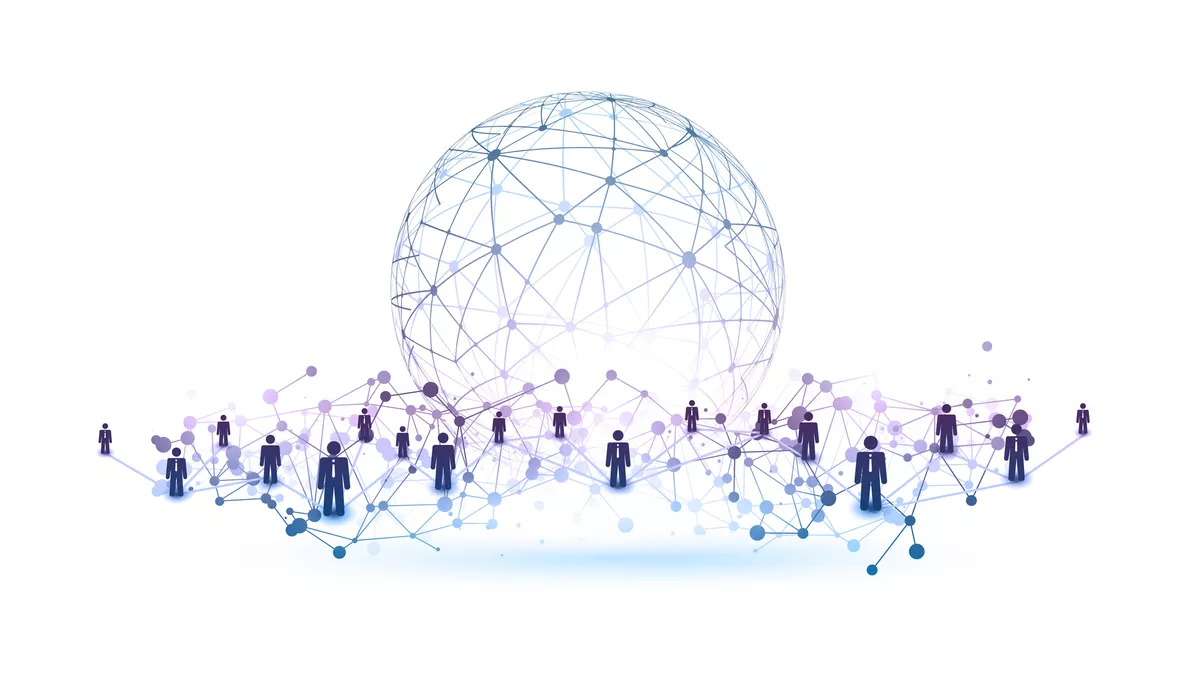 Telecom's crucial role in enabling digital experiences: What's next?
FYI, this story is more than a year old
Digital innovation is playing an ever more important role in our lives – and telcos are right at the forefront. Telcos provide the fabric, the glue, that's enabling these digital experiences. From devices to networks, from stadiums to lounge rooms, and from content to broadcast and consumption, there hardly seems to be an industry out there that they don't in some way support or enable.
But for all the complicated advancements in technology, the role of each telco ultimately remains quite a simple one. They enable people to connect, communicate, interact and transact; things that the human race has been doing for thousands of years.
The human experience is therefore crucial to the future success of the telco industry – it's about finding solutions to address underlying causality in behaviour – designing to address the cause of an issue, not the symptoms. The telco industry needs to move beyond its current preoccupation with customer experience (CX) and fully embrace the human experience (HX). This article looks at how and why.
Building on the availability factor
Keeping people and communities connected is an essential service, as we have seen from the dramatic growth in communications usage during the COVID-19 lockdowns of recent years. Australia's National Broadband Network reported this almost instantly pushed up broadband usage 32% above pre-pandemic levels.
The technology analyst firm Telsyte, meanwhile, estimate Australians had over 42 million entertainment subscriptions at the end of June 2021, up from 37 million just 12 months before. This drove a considerable increase in downstream busy hour network demand. AI, ML and IOT all played a crucial role in network availability and repair, with intelligent networks a key factor in maintaining service levels.
As our dependence on digital technology increases, it would seem, as does our demand for more personalised, seamless and human experiences. Such digital 'mobile-first' solutions leverage AI and machine learning to shape experiences and leverage data to hyper contextualise them.
Infosys has been working with a leading Australian telco to rethink how we manage and deploy our field workforce so we can provide maintenance and service support more effectively.
Taking personalisation to the next level
A recent McKinsey research report stated 'More than 70% of consumers now consider personalisation a basic expectation.' Consumers value brands that deliver hyper-personalised, seamless, relevant, frictionless digital experiences. Personalised human experiences, in other words, help to drive customer loyalty.
Data is critical to knowing and understanding what people want. Based on the Infosys survey:
46% of Australians and 52% of New Zealand consumers value brands that are transparent with customers
41% of Australians and 44% of New Zealanders would like to see quick human contact for troubleshooting, while 30% of Australians and 36% of New Zealanders would like to see rapid digital contact for troubleshooting
23% of Australians and New Zealanders would like to have personalised and tailored offerings
25% of Australians and 31% of New Zealanders go with brands based on the company ethos and causes they support.
Infosys is currently using customer data from one of APAC's largest telcos to drive more personalised experiences that build loyalty.
We are also working with standard bodies like TMF and telco leaders on use cases like Customer Intent Management. HX is not just about meeting the explicit request of the customer but also inferring the intent behind the request based on their network usage pattern.
Infosys also worked with one of the large telcos in the AU/NZ region to build a TMF catalyst named Mind Reader to deliver true HX.
Leave no one behind through inclusive experiences
Telcos are known as the innovation engine, rapidly bringing new solutions and services to markets like 5G and digital entertainment. In Infosys research From CX to HX - How creative technology can improve the human experience, we asked respondents to name some features of the digital experience which they feel need improvement. It's no surprise that they asked for more speed, accessibility, seamlessness, and personalisation.
But many also said that they'd like to see more empathy – to see tech become somehow more human. Human-centred design solutions, in other words, will be essential to how telcos evolve.
We are already seeing communication-service providers across the region embracing more people-centric digital programs and platforms. With internet connectivity now an essential service, the telcos had to rapidly scale customer services and support and roll out new services to address customers' needs that included hardship offerings. Hence service repairs and transfer times had to be accelerated.
Driving brand loyalty through value
Telecoms are data-rich; they have usage, location and other data elements from multiple sources. How they bring this data together and leverage this to optimise service delivery and product development is key. Innovation has always been a top priority for communication service providers. There is no doubt that the most innovative, people-centric brand will take the leading position that will build trust among consumers.
Take our work with Spark NZ. Together, we are using data and AI to garner customer intelligence, implement data-driven decisions and generally create a smoother customer experience. Our 'Churn Prediction' model uses end-to-end machine learning to track the impact of customer retention campaigns and predict who is most likely to leave the service.
We're also working with leading telcos and their clients across APAC, Europe and the US to develop HX programs and capabilities within their organisations.
But these sorts of human-centric innovations certainly can't stop here. Telcos must go beyond digital strategies to enable a customer-centric focus. Embedding empathy and inclusive design, combined with the latest in tech – Internet of things, AI/machine learning, extended reality and more, lay the foundation of human experience (HX) and hyper-personalised services. Moving beyond customer experience (CX) to human experience (HX) is critical to enabling the 'next' in digital experiences.