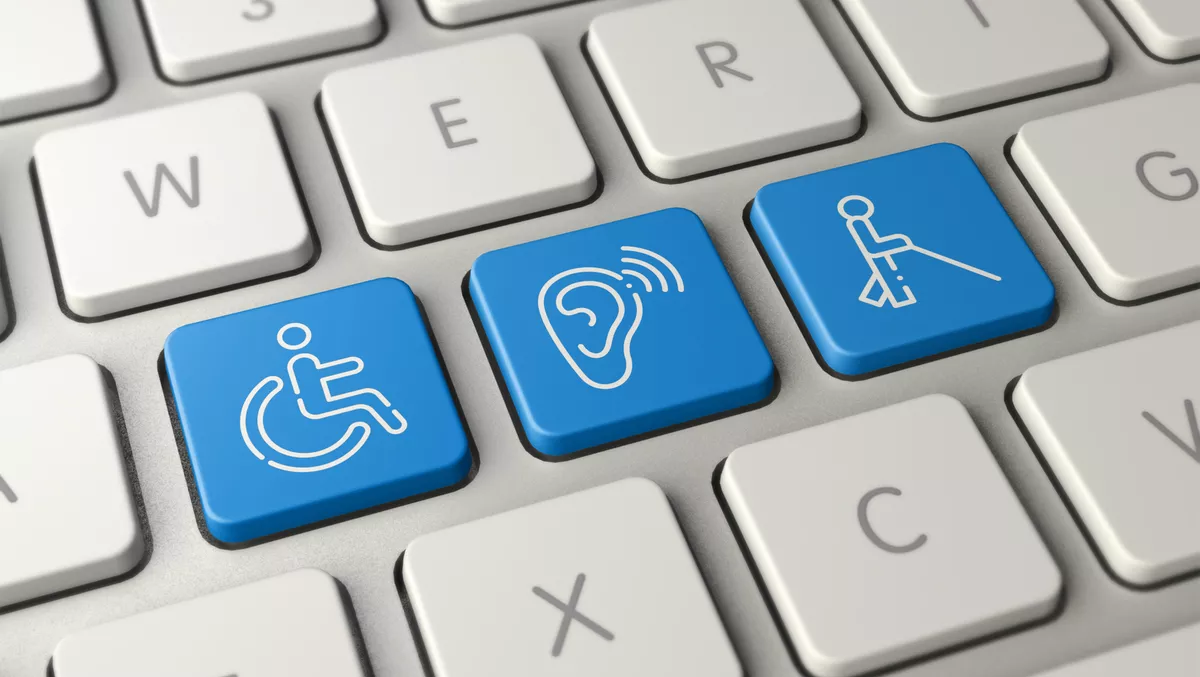 Tennis for everyone: Putting the 'S' in ESG through tech-enabled accessibility
FYI, this story is more than a year old
Despite the progressive increase in awareness and action on ESG in recent years — organisations are still trying to grasp precisely what role the 'S' should play in company frameworks and planning their investment strategies. An article from the Harvard Business Review in 2020 suggests confusion reigns — the 'S' captured everything from care over the workforce, customers, the community and even IT security as focus areas.
Technology meanwhile has emerged as the great leveller. The World Economic Forum points specifically to technology leveling the playing field for people with disability, and lessening economic exclusion as a result. As such, businesses looking to deliver against social goals should prioritise making their digital content and services as accessible as possible.
According to a recent Infosys report, progress towards making websites, apps and documents more digitally accessible is pretty divided across Australia and New Zealand. 48% would qualify as Emerging or Explorer organisations – either yet to begin, or just putting the foundations in place – with 49% qualifying as Adopters who have embedded accessibility within processes already. Just 3% were Trailblazers with consistent standards embedded across their organisation.
If the ethics of accessibility aren't enough, it's worth noting that businesses could also be losing out in the race to make profits as people with disability comprise around 20% of your current or potential customers and for that matter, employees. In Australia, one in every five people have a disability, while in New Zealand it's closer to one in four. Accommodating for such a large proportion of the marketplace is common sense.
What's more, necessity is the mother of invention. From eBooks and subtitles to GPS voice directions and Siri, many of the world's most profitable products started out as aids for people with disability. They were also extremely popular among people who do not have a disability by improving the overall user experience.
When you make life easier for people with disability, in other words, you generally make life easier for everyone. Nobody loses out from having access to subtitles or screen readers – and a surprising number of customers will probably chalk them up as a win.
As part of our research we spoke to Phil Turner, Managing Director at Accessibility Tick, New Zealand who said; "it's important for organisations to build digital assets and services that are born accessible. The business case, ethical case, and social good case all support this. It is imperative that digital accessibility is considered at all phases of a digital project, starting with the fundamentals in the design phase. It's therefore essential that organisations understand how digital accessibility and design fit together. By actively thinking about inclusive design as part of your user interface and overall user experience, you can make a major impact before a line of code is written.
Meanwhile, Infosys has been the digital innovation partner of the Australian Open for four years. As part of this we've worked with Tennis Australia to harness big data, AI, virtual reality and the cloud to better connect the tournament with fans through rich digital experiences that can run alongside watching the action live on court, or on TV. This means viewers can replay any given shot in 3D – and scrutinise any given rally from whatever angle they choose. Any subtle piece of spin, swing, or slice that they might wish to see is available right there on the screen.
Among the digital innovations at the Australian Open, Tennis Australia along with Monash University built the world's first accessible audio stream for fans with blindness or low vision. By applying sound design principles to the ball data, blind and low vision audiences can follow the speed and trajectory of the ball, its proximity to the line, and a player's shot type in 3D audio.
These programs are designed with digital accessibility in mind and create equitable opportunities to partake in the AO beyond the court. The net result is bringing the sport closer to people, serving a shared vision held by ourselves, Tennis Australia and its partners of making 'tennis for everyone'.
For more information on Infosys solutions, click here.