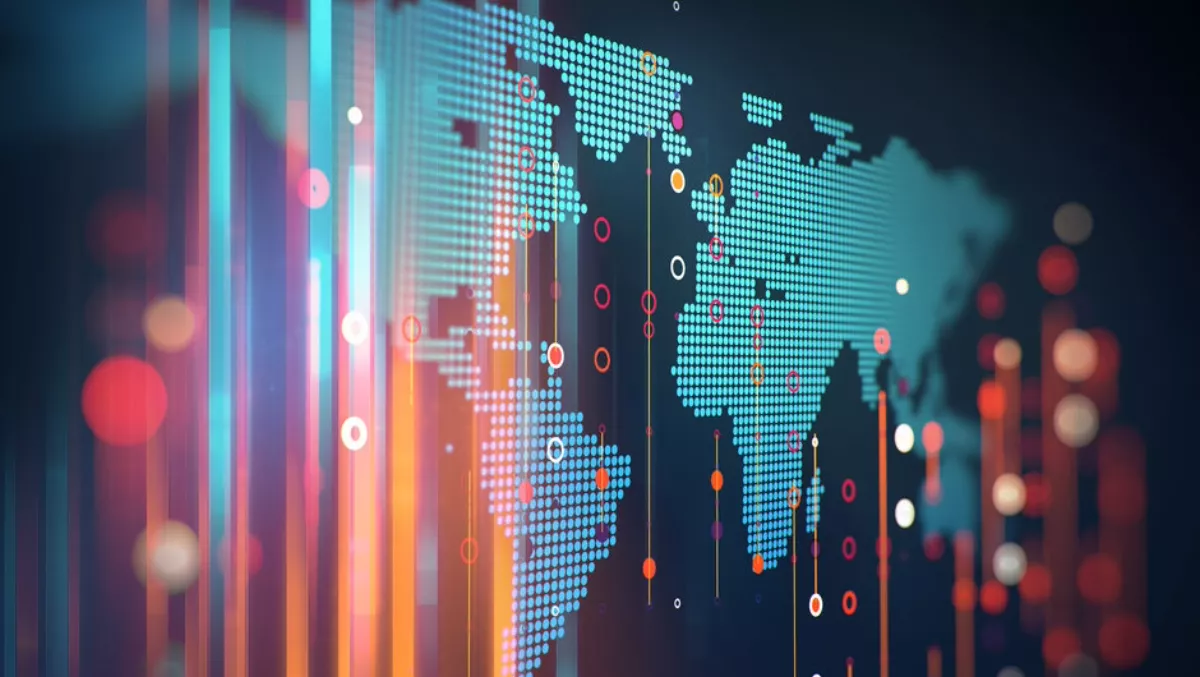 Teradata expands as-a-service offerings for Advantage platform
FYI, this story is more than a year old
Data intelligence company Teradata has announced three new cloud and on-premise solutions that are now integrated into its Teradata Vantage platform.
The new solutions reflect Teradata's commitment to offering customers 'as-a-service' capabilities for better choice and flexibility.
Customers that operate on Amazon Web Services (AWS), Microsoft Azure, private cloud, or hybrid cloud environments are able to leverage automation and Teradata's specialisation in managing complex analytic environments at scale.
New offers include adding AWS Marketplace as a channel for consuming Teradata software on an as-a-service basis; introducing a turnkey on-premises offer which provides key cloud benefits while remaining within customers' data centers and; driving a new hybrid cloud disaster recovery service to complement a firm's physical infrastructure with an on-demand secondary system in the cloud.
"We also understand that many of our users would prefer to have as-a-service options for Vantage. We have delivered that capability and today we are extending it to ensure all of Teradata's customers, regardless of where they stand in their cloud or analytic journey, have an as-a-service offering to choose from," says Teradata chief product officer Reema Poddar.
Vantage: Now available as-a-service through AWS Marketplace
Customers can purchase some of the most up-to-date, innovative and effective analytic environments as-a-service on AWS. This new offering was designed to ease procurement by allowing customers to subscribe via what is often a pre-approved and preferred channel, making it easy to consume Vantage through an elastic, flexible capacity, as-a-service pricing model.
Existing AWS Marketplace users can bypass the process of gaining approval for a new purchase channel. The contract will be between the customer and AWS Marketplace and will appear on the monthly AWS statement as a single, simple transaction for the integrated package of Vantage software, AWS infrastructure and Teradata environment services.
Vantage supports firms that subscribe through AWS Marketplace, where they will find a unified, integrated environment delivering the best analytic functions and engines, accommodating preferred tools and languages, plus providing flexible support for multiple data types, formats and heterogeneous data stores.

Vantage: Now available as-a-service for on-premises deployments
Enterprises often have pre-existing large, long-term investments in their own data centers and infrastructure, creating associated data gravity and difficulties in moving to the cloud. Despite the attraction of hybrid cloud computing environments, many of these businesses choose to remain on-premises due to preference or regulatory requirements. The ideal solution would deliver the benefits of cloud consumption – agility, flexibility and seamless elasticity – without the trouble of moving data and applications offsite.

With Vantage, these customers gain the managed and elasticity advantages of the cloud, the industry's only platform for pervasive data intelligence, all while remaining within a physical domain they know and trust near the associated people, data and application ecosystem. Teradata's as-a-service package of hardware, software and services is provided with minimal disruption to a company's analytic ecosystems or ongoing business operations.
Teradata provisions Vantage software and purpose-built infrastructure within an organisation's data center and then monitors and manages the environment remotely. This approach allows Teradata customers to utilize their existing training, workflow, procedures and software customizations, thereby maximising return on previous analytic investments.

Disaster recovery as-a-service
Teradata Disaster Recovery As-a-Service (DRaaS) is a hybrid cloud business continuity offering designed to mitigate the effect of catastrophic events. The unexpected loss of a production analytics system could mean more than just lost revenue; unplanned downtime can lead to loss of data and business reputation, decreased client satisfaction and retention, reduced employee morale, productivity issues and legal entanglements.

With the company's new DRaaS offering, Teradata employs the pay-as-you-go nature of the cloud to ensure customer business operations can continue with minimal disruption. For such organisations, Teradata provisions and manages cloud infrastructure, guarantees the recovery time and provides the assurance and assistance they need. Firms can back up and store their data in the cloud as frequently as desired and spin up the rest of the system only when needed – a modern, cost-efficient approach to secondary systems which are rarely used but sorely needed in the event of a disaster scenario that renders the companies' primary environments inoperable.

For many on-premises Teradata customers, DRaaS is also the first step in implementing a bimodal, hybrid cloud environment which takes advantage of the flexibility and elasticity that cloud provides while also potentially fulfilling a corporate cloud mandate.

As-a-service offerings for Vantage are now available via AWS Marketplace in most AWS Regions globally.
Vantage is also now available as-a-service for on-premises customers with substantial data ecosystems and investments.
As-a-service options for Vantage can also be purchased directly through Teradata using AWS, Azure or Teradata infrastructure.
Vantage Machine learning and Graph engine as-a-service offerings will be available later this year.