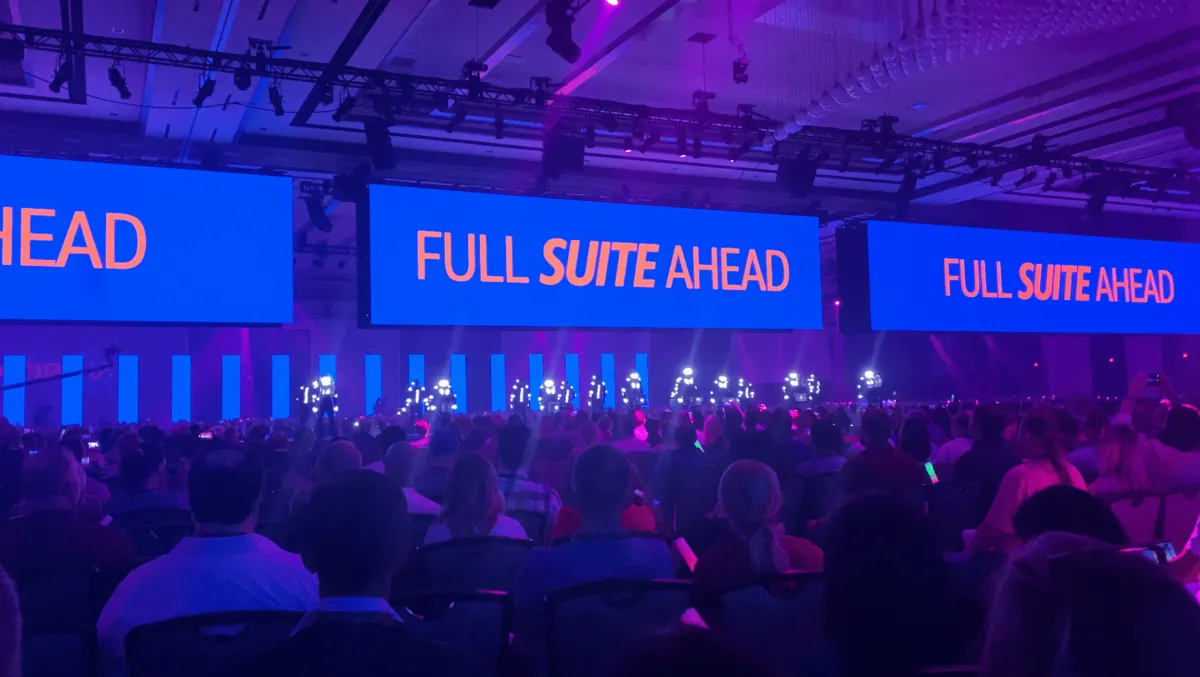 The big announcements from NetSuite SuiteWorld 2022 – day one and two
FYI, this story is more than a year old
Oracle NetSuite's largest annual gathering of the NetSuite community, SuiteWorld, has officially kicked off for another year, and over the next few days, we will be giving you a special peek behind the curtains. Australian NetSuite partner Annexa has a team on the ground rounding up and recapping everything you need to know - all the global product announcements, major session takeaways, insights from leading NetSuite customers and attendees, plus the parties too!
NetSuite, of course, is the world's leading cloud ERP (Enterprise Resource Planning), providing its global customers with a unified business management suite encompassing ERP/Financials, CRM (Customer Relationship Management)and eCommerce.
Day one kicked off at the partner summit. During the keynote, the NetSuite executive team announced their highest NetSuite ERP Cloud revenue growth at 27%, with global customers now totalling 32,000.
Larry Ellison, Oracle's CTO, said of NetSuite's growth, "they are accelerating into the recession because the benefits are enormous and equips companies to be more competitive. We don't see this business slowing down.".
The keynote also explored the value NetSuite brings to the SMB market. IDC research indicates an 8% projected technology investment growth globally for SMBs. Automation is now the highest priority for SMBs, a shift partly attributed to global labour shortages. And when it comes to decision making, it is now business executives rather than IT executives who oversee cloud investments.
On day two, NetSuite founder and EVP Evan Goldberg took to the keynote stage to share what's coming next and how customers have been growing with NetSuite. As usual, the fanfare was turned to extreme high, with the theme "Full Suite Ahead" illustrated by a drumming troupe, illuminated BMX stunts and finally, Evan arriving on the stage riding a motorbike.
With the fever pitch introduction over, Evan finally shared all those important product announcements - a CPQ add-on, a warehouse tracking tool, HR management tools and a new accounts payable automation feature.
Announcement 1: NetSuite CPQ – Australian launch date TBC
NetSuite's new CPQ - configure, price and quote - is an add-on to help customers optimise the quote creation process. We know the demand for this feature is high; we've been offering similar functionality with our in-house developed app, Guided Selling. NetSuite's CPQ reduces manual errors by streamlining complex sales processes across pricing, discounts, promotions, proposals and quoting. Mastering price is undoubtedly a critical feature at the moment, given inflation.
Announcement 2: NetSuite Ship Central – Australian launch date TBC
This end-to-end shipping solution helps to streamline inventory management and expedite picking and packing. By allowing warehouse workers to pack and ship on a mobile or kiosk device, NetSuite says this new feature will optimise fulfilment operations, eliminate manual processes and accelerate deliveries.
Announcement 3: SuitePeople Workforce Management – Australian launch date TBC
NetSuite developed this feature to help HR adapt staffing to changing business needs. SuitePeople Workforce Management promises to automate and streamline the creation of shift schedules from a single dashboard.
Announcement 4: Accounts payable automation – only available in the US
We're saving the best for last. It's a new platform expansion that NetSuite describes as "the only solution that embeds banking services into a cloud enterprise resource planning (ERP) system". The feature promises to make it much quicker to process bills and execute payments from NetSuite. For finance teams, this means improved accuracy and speed when processing bills and making payments, removing timely manual tasks from their daily activities.
That's it for day 1 and 2!
Just as Goldberg closed the keynote by saying: "Today, I talked about what's happening now. Tomorrow, you'll hear what's happening next," so do I. But I will be back tomorrow to share more product and keynote announcements from day three of SuiteWorld 2022 in Las Vegas.