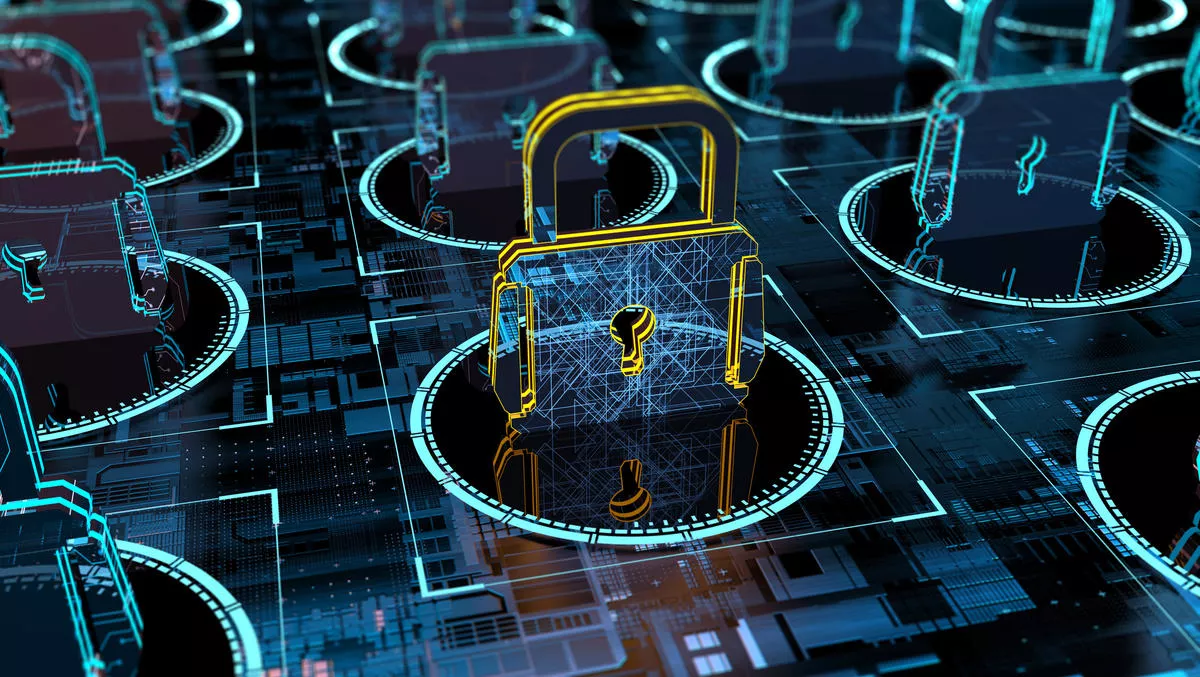 The importance of selecting a secure SD-WAN solution
FYI, this story is more than a year old
Organisations looking to maintain connectivity for remote workers or across multiple branches are adopting software-defined wide-area networking (SD-WAN) at a rapid pace.
SD-WAN delivers a new level of flexibility and scalability and helps organisations deliver a superior user experience by prioritising network traffic.
SD-WAN is a network overlay, so it doesn't require a significant investment in upgrading the network. The benefits it can deliver are substantial; however, the increased speed and connectivity SD-WAN provides to businesses can also be leveraged by malicious actors to launch cyberattacks. This makes it essential for companies to prioritise security when choosing an SD-WAN solution.
Early this year, many businesses had to move to remote working models precipitously. This created a need for increased control for businesses, which had to provide access to business systems for users spread out across the city, state, or country.
SD-WAN provided the perfect solution; however, the relative newness of the technology, combined with the need to get up and running quickly, often meant that businesses didn't have adequate security in place. It's essential to adopt a secure SD-WAN solution to avoid the risks that an unsecured SD-WAN solution can introduce.
Security is the most crucial feature organisations should look for in an SD-WAN solution. A solution that doesn't have security built-in from the start requires a security solution to be overlaid.
This adds cost and complexity, and potentially introduces security vulnerabilities. Some SD-WAN solutions come with minimal firewall and virtual private network (VPN) capabilities built-in; these are seldom powerful enough to provide acceptable security for most organisations.
Organisations should specifically look for a secure SD-WAN solution that has robust security functionality built-in from the ground up. Retrofitted security doesn't offer the enterprise-class security capabilities required to protect the entire digital attack surface. Prioritising security is, therefore, essential.
SD-WAN is ideal for complex branch deployments and can simplify much of the complexity associated with providing optimised connections across various locations.
A secure SD-WAN solution must deliver functionality not just for branch offices but for all network edges, which can include remote workers wherever they're located and distributed cloud environments.
Importantly, SD-WAN prioritises business-critical applications which can often be bandwidth-hungry, challenging traditional networks.
With SD-WAN, users are assured of a seamless, reliable experience because those mission-critical applications are given the bandwidth they need. This avoids situations where a business is impeded due to poor internet connectivity.
This speed of access works both ways, giving employees a more streamlined experience but also providing a fast conduit for cyber-attackers to access the business network, reinforcing the need for a secure SD-WAN solution.
Regardless of where employees are working, they need to know that they can access the applications, systems, and data they need reliably and without delay.
Secure SD-WAN solutions provide dynamic path selection, which intelligently identifies mission-critical applications and determines the best route for the application traffic to take. This is what delivers the best performance from the user's perspective.
This functionality should extend to provide ongoing connectivity even in an outage. Self-healing capabilities inherent in secure SD-WAN solutions reroute the traffic to the next best available link, which avoids any downtime for users.
For larger organisations, the ability to deploy new instances without having to be present physically is valuable. Intuitive orchestration and zero-touch deployment let organisations roll out configurations rapidly and at scale. The bonus of not requiring physical interaction is essential in the current pandemic where social distancing remains paramount.
To gain maximum value from a secure SD-WAN solution, organisations must look for one that provides comprehensive analytics and reporting, with real-time insights into how the network is performing.
This can reduce downtime and costs by ensuring IT teams can immediately address any performance or security issues. Using these analytics can also help organisations determine the most effective configurations and policies for optimal performance and security.
As the enterprise becomes more distributed, secure SD-WAN solutions can deliver reliable and flexible connectivity that lets all employees access the information and tools they need to maximise their productivity.
Rather than cobble together disparate elements to create a secure SD-WAN solution, organisations should seek an integrated solution that delivers both security and networking capabilities managed through a single pane of glass. This will help future-proof businesses, secure them against emerging cyber-threats, and facilitate the distributed working model.