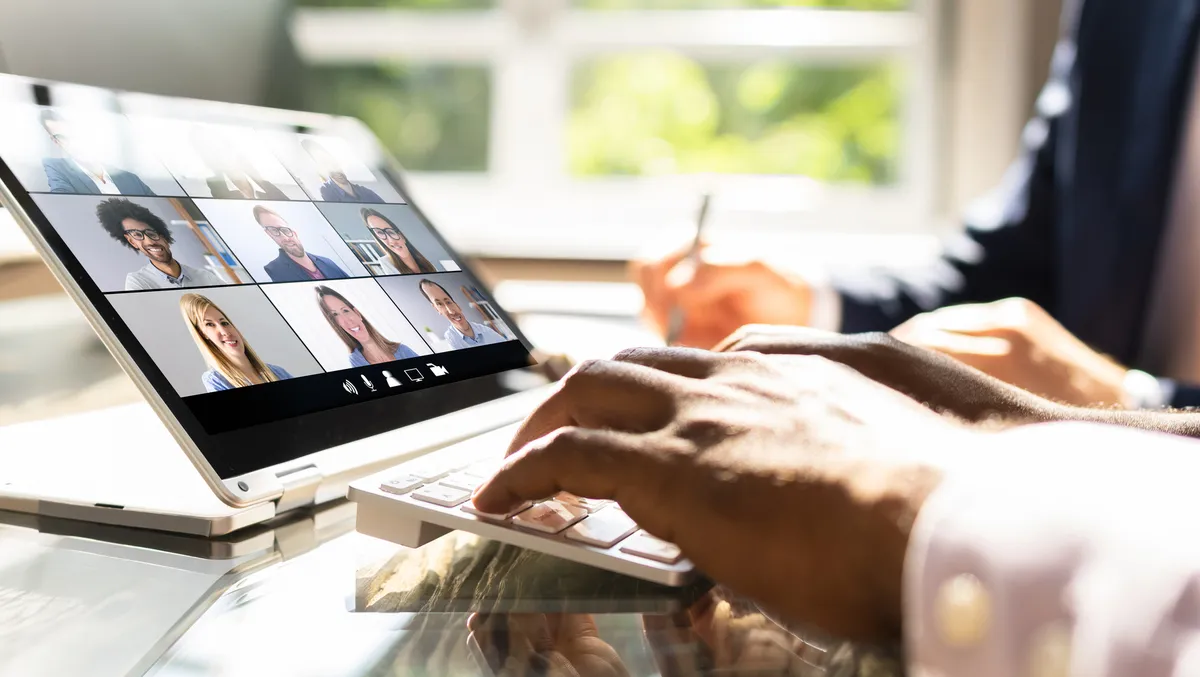 The post-pandemic workplace: future technological trends and their impact on frontline workers
FYI, this story is more than a year old
The COVID-19 pandemic has spurred faster adoption of future work trends and isn't showing signs of letting up. According to the Australia Bureau of Statistics, one in four employed Australians reported that the job situation of someone in their household changed in July 2022, with nearly twice as many changing to working-from-home arrangements.
However, not everyone can work from home, including frontline workers in essential industries who must physically show up to their jobs. For many people worldwide, the pandemic is far from over, and businesses on the frontline must keep their employees safe while maintaining high levels of productivity and efficiency.
Frontline industries need to transform and adopt new ways of working by investing in technology that minimises human intervention in machine operation, uses existing talent more efficiently, and keeps employee health front and centre.
Technology is shaping the frontline post-COVID landscape in more ways than one. Some of the key technologies to watch include:
Artificial intelligence (AI): an AI-fuelled world of work will ensure businesses use talent more efficiently. AI and machine learning (ML) technologies free employees from performing routine, mundane daily tasks; instead, elevating their skills to provide more value to the business. Users can train ML models on historical data to flag anomalies in incoming data and solve problems without being told what to do.

The Internet of Things (IoT): IoT facilitates communication between devices and machines via the internet without human intervention. It does this through sensor-embedded equipment with a real-time health monitoring system. For example, IoT in healthcare empowers remote patient diagnosis without the need for workers to be present, as well as real-time monitoring to drastically reduce the time needed for doctors to go out and make visits.

Digital twins: using a virtual model to accurately reflect a physical object makes frontline work more efficient. For example, digital twin technology can dissolve siloes across manufacturing operations and help manufacturers monitor machines and collect data on the performance of any device or system. With this data, companies can model future what-if scenarios to make data-driven decisions that optimise system performance.

Edge computing: some decisions can't wait until tomorrow; they need to be made now. Edge computing brings enterprise applications closer to data sources such as IoT devices and machines, minimising the need for long-distance communication between user and server. This offers lower latency of operations and reduces bandwidth usage.

Augmented reality (AR): frontline workers don't sit behind a desk; they're always on the move and need access to data to make informed decisions, no matter where they are. AR technology is reshaping how frontline workers receive data and provide remote assistance, resulting in faster execution and better decision-making. It also provides field technicians with instant support wherever they're working.

Collaborative robotics: a new generation of collaborative robots has arrived to work alongside frontline workers. While collaborative robots complete routine, dangerous, and repetitive tasks, employees can focus on higher-value tasks that benefit the organisation. This will not only improve employee retention but also helps improve workplace safety by reducing the time workers spend on potentially dangerous tasks.
Digital transformation is no longer a buzzword. It's redefining how frontline industries elevate worker experience to improve productivity, engagement and make better data-driven decisions. However, it's not as simple as pushing a green button; it will take people, process, and technology to make systems work together and adopt new efficient ways of working.
Empowering frontline workers with the right technology will drive better problem-solving, use human talent more efficiently, and arm workers with real-time access to data wherever they need to make informed decisions. Adopting a technology-driven approach will provide frontline industries with the foundation for long-term resilience to future crises.