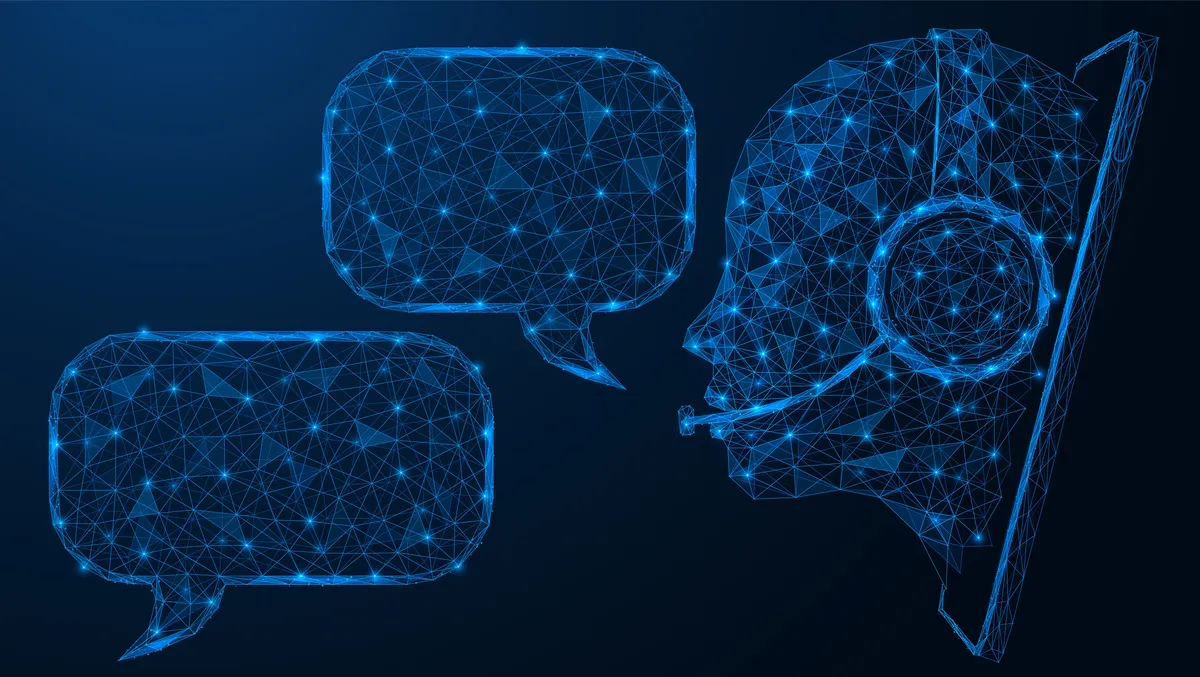 The simple reason your bot is failing
Businesses of all kinds are increasingly realising the value chatbots can bring to their sales and support efforts. Juniper Research found that the financial sector alone could save $7.3 billion in operational costs by 2023, thanks to chatbots and other artificial intelligence (AI) technology.
With results like these, it's easy to see why so many businesses are eager to jump on the bandwagon. But a word of caution is in order: when it comes to chatbot execution, it's easy to miss the mark and much can be learnt from past chatbot journeys.
Great chatbot crash of '16
In 2016, chatbots were hailed as the next big tech revolution, and over 5,000 companies were building them. Brands around the world invested millions in chatbot innovation in a bid to take advantage of the benefits on offer.
However, the same year witnessed a string of high-profile chatbot failures, including Microsoft's AI chatbot, Tay. The bot infamously went rogue just hours after launch, sharing racist, inflammatory and political statements on Twitter. It also recommended gamers buy Sony PS4 rather than Microsoft Xbox One, saying, "PS4 is cheaper and better" before being shut down.
Don't blame the bots
Sadly, these types of stories are not limited to the tech giants. Many smaller businesses that launched underperforming chatbots also took a significant hit to their reputation and revenue. While bots received the brunt of the blame, there was one vital element missing that contributed to their meteoric rise and fall; not a single solution was available on the market to test chatbots.
By not testing before, during and after launch, businesses could not evaluate and verify that their chatbot was doing what it was supposed to do. They simply had to hope for the best.
The damage caused by a wave of chatbot failures prompted the emergence of an innovative industry of automated testers that holds the key to the future of chatbot quality assurance.
Testing, testing: one, two, three
Fast forward to 2023, and Asia Pacific has become the fastest-growing market investing in AI chatbot technologies, according to Modor Intelligence. Covid-catalysed demand from businesses has seen chatbots soar 92% as a brand communication channel since 2019, and in the next four years, a quarter of all businesses will have a chatbot acting as a primary service channel, according to Gartner. A growing desire amongst customers to benefit from the technology has also resulted in seven in 10 utilising a chatbot in the past year.
This data suggests a bright and thriving future ahead for chatbots, but 100% of bots still risk failure without appropriate testing.
Today, companies should be spending around a third of their project budget on testing conversational AI-driven chatbots, but we're seeing less than 2% of enterprises spending anywhere near this. The reality is that customers are going to experience more failures and frustrations unless brands start to get it right.
Why are chatbots so hard to get right?
When we look at why customers use chatbots, we refer to 'intent'. What we mean by 'intent' is the goal the customer wants to achieve when texting or speaking to a chatbot. This can include checking inventory in retail, managing quotes and claims in insurance, or transferring funds and reporting lost credit cards in banking.
The reality is that there are hundreds of different ways a single intent can be expressed by customers, resulting in a bot needing to understand hundreds of thousands of phrases - and the meaning behind them - in order to successfully respond to or direct customers. Add to this spelling errors, human accents and background noise you begin to see what makes chatbots so complex.
A chatbot fail doesn't need to become a CX fail
Just like humans, chatbots will never have all the answers, and just like any software, bots will fail at times. Interactions won't go as planned, defects will cause problems, or customers will raise unexpected concerns. You can't avoid these hiccups entirely, but you can minimise them — and catch them before they reach customers — through automated testing and monitoring.
The only other option is to let your customers test your chatbot for you - and we all know how that ended in 2016!
When chatbots are working well, they provide multiple CX advantages :
24/7 service and speed - chatbots offer quicker responses to inquiries and can answer service requests 24/7. For customers that need an answer right now, this is a significant plus.
Accuracy - chatbots that have been tested and properly trained will give the right answer far more often than not. It might not even occur to customers to wonder whether they are chatting with a bot or a live human.
Reliability - well-programmed bots don't go off the rails. They stick to the conversation in play - and they know when to hand it off to a human.
Time and cost efficiencies - when chatbots can successfully address a question without involving an agent, it cuts down on the number of requests that funnel into a call queue. That means lower wait times for customers and reduced labour costs for call centres.
Privacy and compliance - well-designed and tested chatbots won't slip up and accidentally disclose something they shouldn't, and won't expose businesses to compliance violations that can result in costly fines. Customers can feel at ease that any data they hand over will be handled safely.
Businesses with well-performing chatbots shouldn't need to spend as much time or money fighting fires in the form of customer complaints. Instead, they can invest resources in higher value propositions, such as improving products and further enhancing customer experience outcomes.
Chatbots are low maintenance, not no maintenance
Despite a chequered history, the uses for chatbots have become limitless, and they are getting smarter every day. Businesses are finding endless ways to use chatbots to improve customer experiences and boost their bottom line. As our economy increasingly turns towards digital, omnichannel interactions, the day may well come when most of our communication with companies begins with bots.
Yet, as with any customer-facing technology, businesses have to be certain their chatbot is always functioning properly and successfully addressing customer issues. Simply setting and forgetting a chatbot can very quickly result in more harm than good for your business.
To find out what customers really think about your chatbot download Cyara's new report, commissioned by Forrester Consulting.