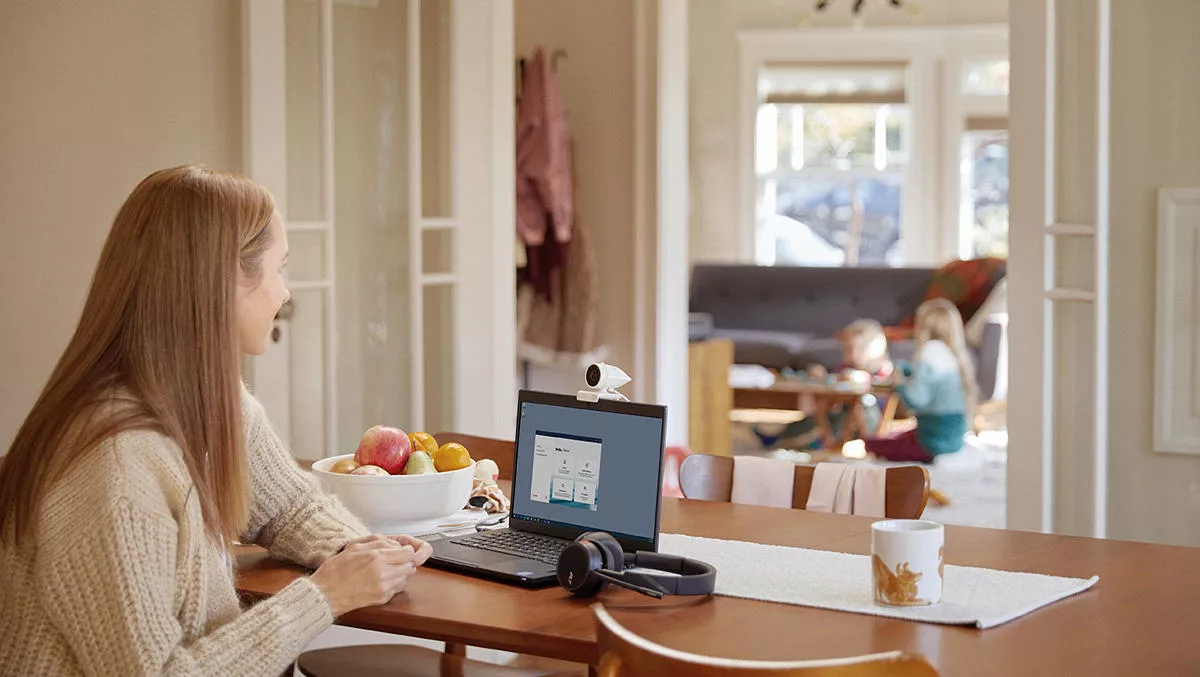 The ultimate remote working hardware and software kit
FYI, this story is more than a year old
Many countries around the world are still in lockdown due to COVID-19 restrictions, and some lucky ones, like New Zealand and Australia, are, for the most part, open for business. But one thing is certain: whether locked down or no, remote working is here to stay.
That's why Poly has been hard at work developing hardware to make working from home easier — and this has culminated in the release of the Poly Studio P5 kit, an all-in-one package providing both the hardware and software necessary to work, meet and communicate while working remotely.
The Poly Studio P5 kit includes a quality webcam and a stereo headset, as well as cloud management software, Poly Lens, which provides robust tools to manage and track devices from anywhere. The combination of software and hardware in this bundle makes setting up a home office more straightforward than ever.
Here's a closer look at the benefits of Poly Studio P5 kit.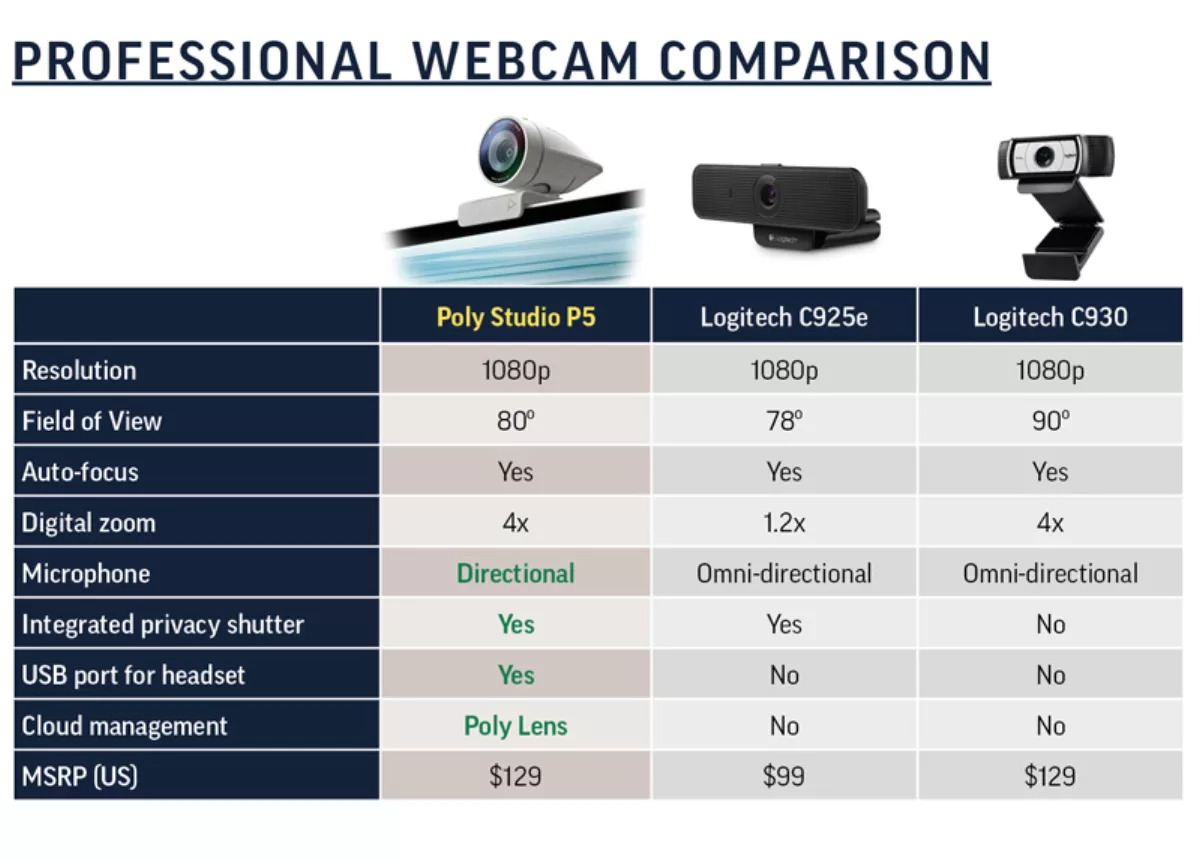 The Poly Studio P5
The centrepiece of the kit is the Poly Studio P5, Poly's flagship webcam — encompassing everything a remote worker could want out of a laptop-mounted camera.
The camera itself is its biggest selling point: with 1080p resolution with 4x digital zoom, Zoom meeting's can go from low quality to high resolution. The camera also has an 80° field of view and delivers quality images in low light. Users can customise controls within the Poly Lens app.
The microphone attached to the camera delivers 50 Hz to 16 kHz frequency response and features a single directional microphone optimised for personal workspaces.
The Poly Studio P5 is also convenient: it comes with a manual privacy shutter, an adjustable monitor clamp, a status LED light indicating calling and mute states, a built-in USB-A port for wireless headset adapter, and comes with an integrated USB 2.0 Type-A cable.
Headphones
Users of a kit can combine the Poly Studio P5 and Poly Lens software with either wired or wireless headphones.
The Voyager 4200 Bluetooth is a wireless headset optimised for the home and office and comes with built-in noise-cancelling and an adjustable microphone boom, enabling users to roam their home while still staying connected. Dual microphones help block out nearby sounds, and built-in Alexa support allows for voice commands. Users can enjoy up to 12 hours of talk time and 15 hours of listening time.
For a wired option, the Blackwire 3300 offers a versatile home and office experience. It features a fully adjustable headband and mic boom, the latter of which comes with full noise cancelling. The Blackwires feature SoundGuard, for acoustic limiting for protection against sounds above 118 dBA.
Poly Lens
Poly Lens cloud management gives IT the tools they need to manage every Poly Studio P Series device with remote troubleshooting, updates, and inventory control and interactive mapping for faster ROI. No more heavy IT lifting: Poly Lens makes it all simple.
With Poly Lens, users can control their entire voice, video, and headset estate at the click of a mouse. It provides easy account access, quick onboarding, and policy-based provisioning, and allows for a consistent level of software results, better user experiences, and easier troubleshooting.
The solution offers supercharged visibility into modern workspaces across the entire organisation, with a spotlight on how devices are being used. Intelligent newsfeeds aggregate raw data into insights that show system trends of offline, online, in-use and more.
Best of all, it comes with an easy-to-use app. With the Poly Lens app, users can customise compatible personal devices to suit how they work. The app provides access to product guides, room setup and support — as well as built-in wellness and nature sounds, giving users better focus and peace of mind.
Making remote working as efficient and straightforward as possible is absolutely crucial in maintaining a standard of productivity when working from home. With Poly Studio P5 kit, getting the tools to make the new normal 'workable' is easier than ever.
Why Poly Studio P5 wins compared to other brands
Directional microphone is better for personal use
Easier set up with headset
IT remote management
Cloud management with Poly Lens
USB port for headset included
Camera includes 4x zoom and an integrated privacy shutter.
To learn more about Poly Studio P5 kit, click here.