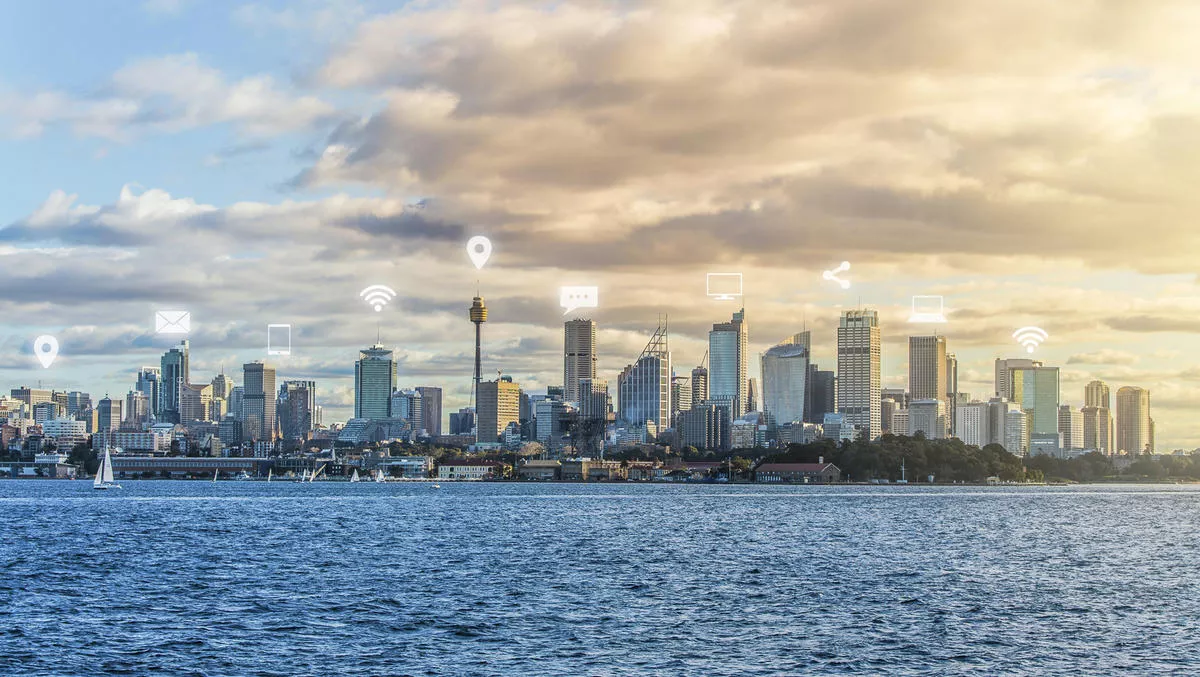 Think 5G for business innovation is out of your company's reach? Think again
FYI, this story is more than a year old
Today more than ever, Australia is seen as 'the lucky country'. Despite the hardships of the last 12 months, as a nation, we are doing comparatively well to the rest of the world. It's not just luck that we have on our side. In the business sector, it is hard grit, creativity and innovation that keeps Australian companies going.
In fact, many organisations are looking at ways to reinvent themselves and create innovative solutions and business practices that will ensure that they not only survive this tough time but come out of it better than they started.
The government is also supporting Australian businesses in the quest for innovative industry leadership. The Australian Federal Department of Industry, Science, Energy and Resources recently announced the opening of submissions for The Australian 5G Innovation Initiative government grant, which close at the end of this month. The grants provide businesses with opportunities to trial and test 5G applications that demonstrate 5G's capability and benefits across a range of industry sectors and locations.
Innovative business requires leading edge technology. Industries like agriculture, mining, retail, healthcare, construction, transport - logistics, manufacturing and more, have started to look at how technology can enable faster, more accurate and more accessible solutions and services – with 5G technology being at the heart of it.
Tele-robotics
In healthcare there has been a growing need for remote medical care and consultations as well as tele-surgery and vitals monitoring. While patient assessment and even medicine prescriptions via telehealth services already began on a larger scale last year, the next revolution in patient treatment is in tele-surgery. Supported by 5G technology, this could give critically ill patients in remote locations worldwide who require specialist treatment, access to the best medical experts anywhere in the world. It can also protect health workers where high risk from physical patient contact exists.
IoT
When it comes to construction, wired broadband is unsuitable for building sites: it takes a long time to deploy, is complicated to decommission, and is difficult to relocate as a project progresses. As a result, to date applications have been limited to the bandwidths available on LTE 4G.
However, innovative companies are looking at holographic building visualisation tools and smart sensors on structures that detect faults in the construction process or any changes to the structure over time that can make a building unsafe. Taylor, an Australian construction company, has already made headway with 5G solutions and are implementing more applications enabled by 5G, that will give them a competitive advantage.
Immersive experiences
The last year has been tough for retailers, especially non-essential retail sectors like fashion. Many retailers are looking for ways to revolutionise the consumer experience, with so many Australians becoming accustomed to online and hybrid shopping experiences.
With 5G it will be possible to provide immersive experiences for customers who want to try on clothes virtually online or in-store. Virtual dressing rooms could have large, high-definition video screens on which shoppers will be able to see themselves, life-size, 'wearing' different clothes. We will see more online retailers offering this feature but also, the technology could give bricks and mortar stores a point of differentiation. This feature could reduce the time shoppers need to spend trying on clothes instore, meaning easier management of store visitor numbers at any one time and ensuring social distancing, for example.
Augmented reality (AR)
The applications for augmented reality are enormous and already well established where their bandwidth requirements can be accommodated with current cellular technologies. The increased bandwidth and low latency of 5G will enable many more real-time, bandwidth intensive AR use cases. For example, firefighters wearing AR enabled facemasks would be able to see the floor plan of a burning building as they enter a site, as well as the locations of their colleagues.
Is it all too far-fetched? Actually, no.
While these ideas might sound futuristic, the reality is that these technologies are here now and 5G is not out of reach for most in metropolitan areas and rapidly expanding as more 5G towers spring up around the country.
The Australian 5G Innovation Initiative government grant is a fantastic opportunity and I encourage any business that wants to explore the possibilities of 5G for their organisation to review the application form and apply!
Australia is the world leader in 5G endpoint availability and our government is supporting business innovation with funding grants that will enable businesses to pioneer 5G application use in their vertical sectors. I'd say we're a pretty lucky country indeed.
Are you applying for The Australian 5G Innovation Initiative government grant? Cradlepoint is offering customers applying for the grant a '5G Innovation Initiative Bundle', which can include special pricing on a combination of Cradlepoint's 5G for Business solutions via our 5G specialisation partners.
REGISTER your interest in Cradlepoint's 5G Innovation Initiative Bundle.