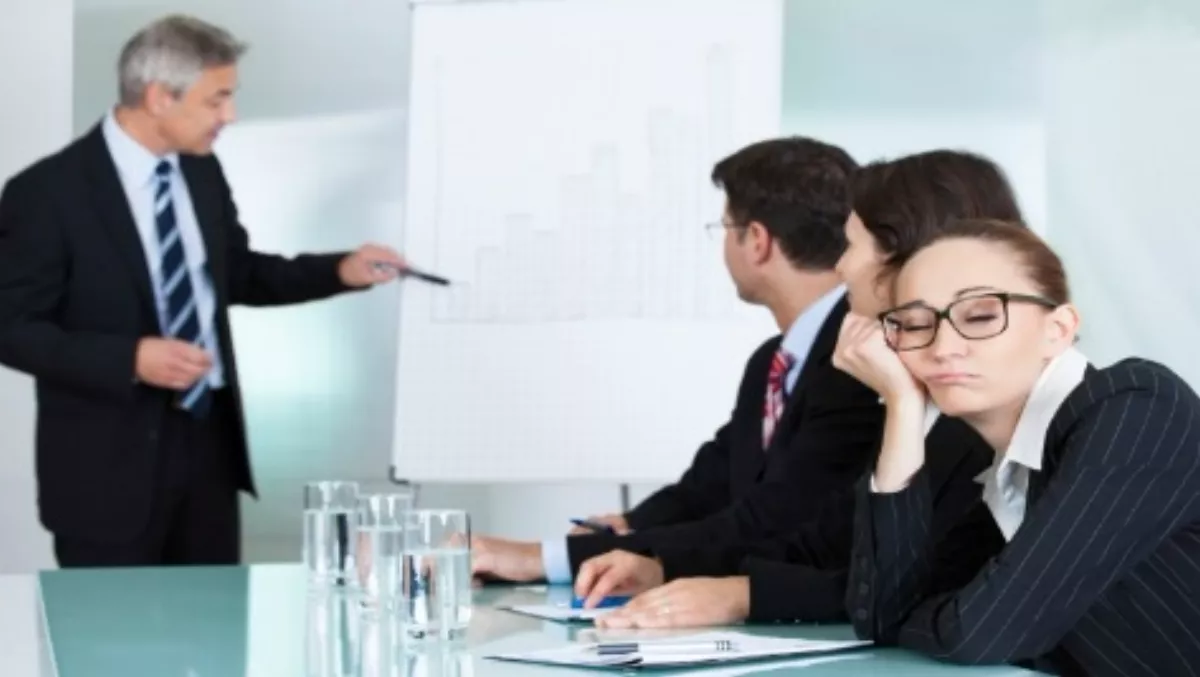 A third of Australians not in chosen career
FYI, this story is more than a year old
Australians doubt their tertiary education is setting them up to be successful in the workplace, according to a new study from SaaS provider Instructure.
On a scale defining 100% as "fully prepared," current and former Australian students reported the tertiary education system only prepares people for their careers 66%.
Before entering the workplace, students are optimistic about how their tertiary education experiences will prepare them for a career, but this figure drops for graduates already in the workplace.
The study reveals Australia is lagging behind much of the world, with students around the world 75% satisfied with their tertiary education environment, compared to Australians being 72% satisfied.
The study shows 77% of past and present Australian students felt their tertiary education provided them with the experience needed for their careers. This was behind China and the U.S, but above Japan and Denmark.
However, when asked about skills, nearly a fifth (17%) of Australians did not agree that their tertiary education provide career-relevant skills, which was the second worst result globally, behind Singapore at 19%.
Students in China, the US and India reported gaining the most relevant skills, while Norway, Japan and Denmark ranked among the bottom.
The study also revealed a third of Australians are not working in their chosen career, with international graduates from all countries surveyed, apart from Japan and Brazil, securing jobs in their chosen field more regularly than Australians.
With such high proportions of graduates moving into different careers, Australia's tertiary education institutions must prepare students for an uncertain future by ensuring they are teaching students to teach themselves, thus empowering them for the rapidly-diversifying Australian economy, Instructure says.
"Instilling lifelong learning, or teaching students to teach themselves, includes enabling people to self-direct, and use the skills, resources and social connections available to continuously enhance their skills," the company says.
According to the survey, only two out of five students in Australia said lifelong learning is an important goal of their tertiary education institution. This is mirrored globally.
Informal learning
Australian students spend 34% of their time on formal learning (i.e., university or TAFE courses), 31% on non-formal learning (i.e., organised but outside of official courses) and 35% on informal learning (self-directed learning).
Researching the web was the most common source of informal learning experiences, with 94%of Australians doing this, the survey shows.
Eighty-five per cent of students use social media to learn and the same number participate in online courses at their institution. Only 62% participate in MOOCs (massive open online courses), compared to a huge uptake in this type of learning from countries such as China (90%), India (80%) and Brazil (81%).
"We're optimistic that greater insight into student perspectives on critical issues in education — such as career preparedness — will encourage innovation amongst tertiary educational institutions," says
Jared Stein, VP of research and education at Instructure.
"We live in a rapidly changing society where knowledge is quickly outdated and professional fields change constantly," he says. "
Consequently, instilling the skills for lifelong learning and employing technology to allow students to pursue this may be even more important than providing students with career-related experiences.
"Educational institutions must not become too focused on today's practical skills at the expense of preparing students for tomorrow's world," Stein adds.
Related stories
Top stories