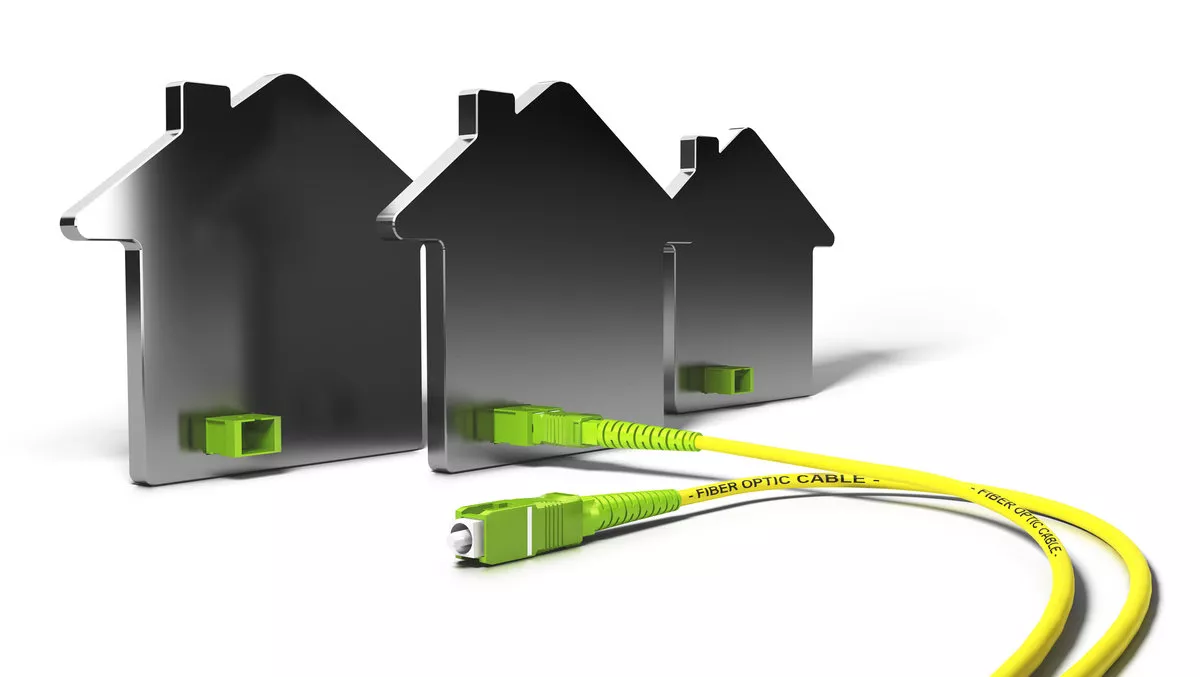 Three product innovations announced by ADTRAN
FYI, this story is more than a year old
The telecommunications network equipment vendor ADTRAN is back on track according to CEO, Tom Stanton. He points to 20% growth in their first-half results and a slew of innovations.
We look at the three latest product innovations:
1) New ONTs
ADTRAN has expanded its fibre broadband portfolio with additions to the 600-Series of 10G PON ONTs.
The new SDX 620s - 640s XGS-PON and 10G EPON SFP+ ONUs are designed to serve all business and residential broadband applications.
While the new SDX 602x 10G SME ONU has carrier ethernet network interface device functionality built-in which helps operators offer new high-bandwidth SLA-based, enterprise-grade services.
"The fibre broadband access network needs to support the onslaught of extreme-bandwidth applications to preserve a network operator's ability to monetize smart home, and business opportunities," ADTRAN Director of Portfolio Management for Subscriber Solutions - Experience Jeremy Harris said. "Making one piece of the network go faster, without addressing the other elements in the service delivery chain, can actually compound customers' problems. Taking an end-to-end portfolio approach is the best way to ensure a best-in-industry customer experience."
ADTRAN sees these new products as supporting it's carrier customers in the emerging extreme bandwidth applications like Google Stadia, to 8k video, 12k courtside VR, and the rising tide of Internet of Things (IoT) devices.
2) Better WiFi experiences
Many home users suffer from poor WiFi experiences. This is often incorrectly blamed on their service provider.
ADTRAN is determined to combat this, and enable its service provider customers to deliver better end-user WiFi experiences.
The answer is a new a whole-home, turn-key mesh WiFi solution tailored for service providers called Intellifi.
Designed to create an immersive whole-home WiFi customer experience, Intellifi delivers ultrafast, intuitive and reliable broadband to every corner of the home with the new SE80ac, a compact, wall-pluggable, mesh access point designed to support seamless roaming throughout the home.
"The smart home is the next battleground for network operators as they look to offer new and innovative services that have traditionally been delivered by over-the-top service providers," J. Arnold - Associates Principal Analyst Jon Arnold said. "By enabling operators to seamlessly manage WiFi services to ensure whole-home coverage and support for IoT devices, SmartRG is delivering the cloud services, software and hardware needed for a host of new service and revenue potential."
"There are a myriad of consumer WiFi Mesh solutions on the market today. But service providers have higher expectations when it comes to customer experience and reliability. We believe these advanced requirements will make the difference in any subscriber's home," SmartRG Chief Technology Officer David La Cagnina said. "Intellifi was designed to deliver more than great WiFi. It also seamlessly integrates with the subscriber's entire broadband experience. With it, any service provider can offer their own fully-managed whole-home WiFi service, ready for stellar remote support, troubleshooting and customer care."
3) Enhanced management tools
The companies Mosaic Subscriber Experience suite has been expanded with integrated SmartRG tools for CPE management and WiFi analytics. The additions include:
SmartRG Home Analytics provides a real-time and historical analysis of the home WiFi network with recommended corrective actions for individual support agents and end-users
SmartRG Device Manager provides safe and secure management of customer premises devices through a variety of open standards defined by the Broadband Forum.
The suite provides a single user interface for end-to-end network visibility across the access network and down to the devices connected in the customers home.
These additions enhance Mosaic, simplify network operations and ultimately improve customer satisfaction.
The updated software suite is now integrated with over 450 devices and systems across DOCSIS, xDSL, PON and Fixed Wireless Access (FWA) technologies from multiple equipment vendors and integrates directly with service provider billing systems.
Over 150 service providers with over two million subscribers and devices under management have now adopted the software suite.
"It is not uncommon for service providers to work with limited visibility into their network—usually resulting in preventable customer frustration at the cost of hours of customer support calls and numerous truck rolls," IHS Markit Carrier Networks Technology Fellow and Advisor Michael Howard said. "We believe that service providers will want to examine these tools now integrated into Mosaic since they are designed to save hundreds of hours in troubleshooting customer issues, which typically leads to happier customers and measurably reduced OpEx."
"We are excited to capitalize on our acquisition of SmartRG by integrating their market-leading assets into our Mosaic software suite," ADTRAN Product Line Management Director Jeremy Harris said. "Convergence of these tools into a common interface is a major leap forward for service providers looking to offer intuitive WiFi monitoring, elevated subscriber insight and assured 4K video quality across multi-vendor networks."