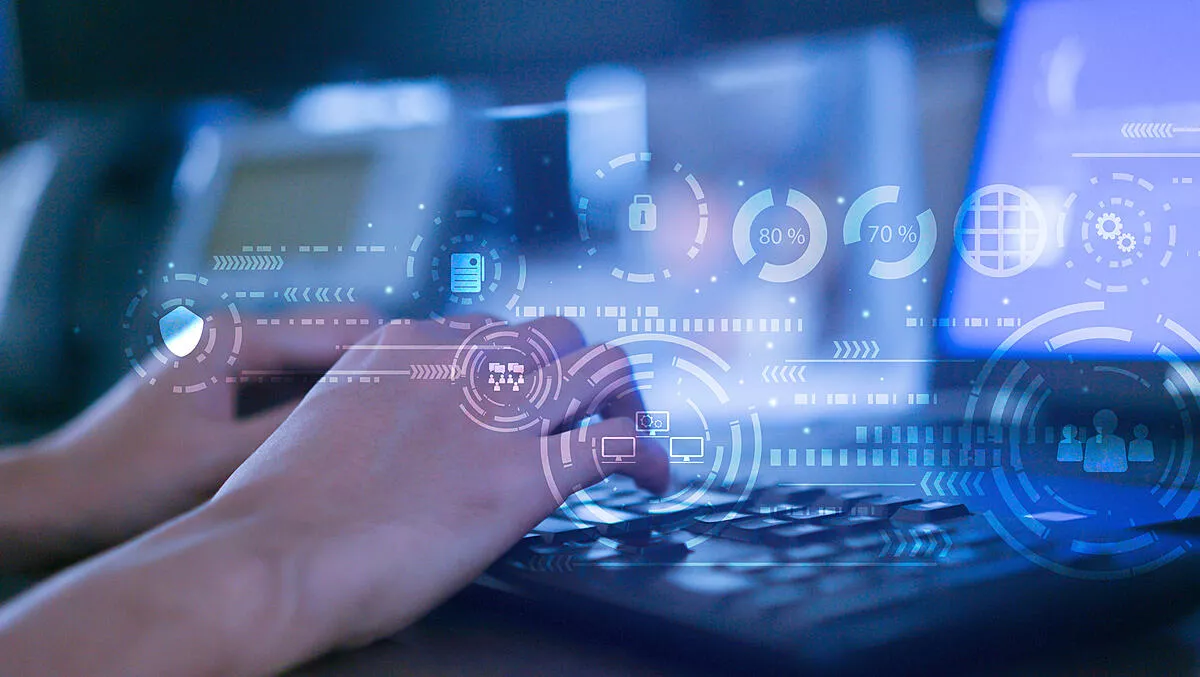 Three trends shaping the broadcast and telecommunications industry
FYI, this story is more than a year old
Digital technology continues to transform the landscape of the broadcast and telecommunications industry. This trend isn't a recent phenomenon and instead has very much been part of the sector historically. However, it is the rate of change that is significant, and this won't slow down anytime soon. These changes create opportunities and pave the way for an exciting future and the next generation of broadcasting and telecommunications.
Here are three key trends that we have identified shaping the future of the Australian sector in 2020 and beyond:
1. The deployment of 5G solutions and the growing need for shared infrastructure
5G is fast becoming a reality and will transform the way we live and work. Everyone will be impacted in some shape or form.
Superior connectivity is becoming a prerequisite as denser networks with higher frequencies, previously unused in mobile communications, are deployed. 5G will deliver exponentially faster download and upload speeds and reduced latency.
A strategic priority for all major mobile network operators (MNO's) is to build out 5G networks. However, deployment across a country like Australia presents several challenges. For example, the cost of implementation for stand-alone 5G networks, particularly outside of the metro cities, is likely to be uneconomical. MNO's will need to rethink their traditional approach of independently deploying and operating infrastructure, looking at how they can share investment and infrastructure to address head-on the challenges that they face with the 5G roll-out.
The use of a neutral host will be key to balancing network costs with the need for dense coverage and capacity in these areas. A neutral host refers to an independent solution – a single network infrastructure provider that is owned by a non-operator third party.
This enables network infrastructure to be deployed and operated at a lower cost and within a shorter timeframe. The cost reduction is maximised by multiple operators sharing the infrastructure via a neutral host. This model has worked here in the broadcasting industry and offshore in the transit telecommunications environment providing wireless connectivity in Hong Kong, New York and Toronto underground systems.
BAI Communications has expertise in this approach. Our infrastructure hosts several MNOs that use it to effectively provide improved connections for their customers in the New York underground systems.
2. Terrestrial television and non-linear content offerings will coexist to meet audience expectations
There is an undeniable exponential rise in the appetite for video on-demand (VOD) services. With plenty of options available including but not limited to Netflix, Stan, Amazon Prime and Disney Plus in addition to broadcasters with their On-Demand offerings, audiences have more choice than ever before. Despite the growth of these services, terrestrial TV continues to assert its role as a fundamental service for viewers.
The terrestrial broadcast platform covers 99 per cent of the Australian population. It is an integral link between broadcasters and their audiences with news and current affairs, live sport and entertainment, cultural events and general programming.
Audiences rely on broadcasters to validate, contextualise and deliver content both locally and from around the world, especially in times of emergency such as during the recent bushfire season and subsequent floods. Radio and television broadcasting play a critical role in the rapid dissemination of trusted information to the public and is essential for providing safety advice during a crisis.
The reasons people are enjoying VOD are simple – convenience and choice. While the model works, customers consume their content across several providers with multiple subscriptions, which will increasingly cause frustration and decision paralysis with managing numerous channels.
The VOD market encompasses a variety of business models, content offerings and modes of access, and the market continues to evolve. This opens the opportunity in the mid-term for an aggregator to enter the market and provide a consolidated service. Viewers can count on VOD services continuing to grow and provide an affordable, convenient and diverse viewing experience option now and into the future.
Terrestrial TV has not stood still as non-linear distribution mechanisms have developed. An example of this is the testing over the past couple of years of the next generation of technology – DVB-T2 to test the suitability for deployment in the Australian environment.
DVB-T2, which, when combined with new compression technologies, provides the capability to deliver 4K picture quality for broadcast television channels. DVB-T2 combined with HEVC can provide a substantial leap forward to provide significant improvements in the level of definition and colour quality – four times better than the current high definition standard – as well as offering greater programming flexibility for broadcasters. The introduction and progressive transition to DVB-T2 would allow broadcasters to respond to today's demands for capacity and picture quality proactively.
Terrestrial TV and non-linear content offerings will coexist and be of equal importance. While Video-on-demand will become mainstream throughout all demographics, linear TV will remain significant and a core service to the population.
3. A network of networks: cross technology orchestration
Cross technology orchestration will be a far-reaching reward of this decade's digital transformation. As network infrastructure expands and consumer adoption grows, this advanced orchestration will cultivate continuous connectivity.
Unparalleled innovations across devices and services such as sensors, automation, and real time data will transform operating models making them more efficient, competitive, profitable, and safer. What will be imperative with these components will be an organisations ability to reliably deliver connectivity, security, and performance seamlessly to end users and machine applications. This will redefine a broad range of industries from telecommunications to automobile, healthcare to education, transportation to entertainment, and everything in between.
Looking ahead, we can expect to see industries across sectors and geographies take advantage of faster download and upload speeds, smoother streaming of online content, higher-quality voice and video calls, higher-quality picture, more reliable mobile connections, greater number of connected IoT devices and ultimately expansion of advanced technologies and development of truly 'smart cities'.
Trends in improved performance and reduced costs are set to continue. This will require the industry, with the appropriate policy frameworks and assistance from government, to work collaboratively together. This has been and will continue to occur but will need to become more prevalent.
In both the Australian broadcast and telecommunications sectors, leaders will need to redefine traditional business models and transition from dedicated separated distribution networks. The key to thriving in this era of transformation will be the industry's ability to provide customers with the very best user experience at the lowest cost using seamless, "invisible" technology.
BAI Communications Australia is a neutral host broadcast and telecommunications service provider. Its nationwide network, paired with engineering, delivery and operational capability, makes the company a trusted partner to deliver high-quality connectivity solutions. The company's ability to scale and adapt allows it to plan for its customers' future by applying technology innovation in an ever-evolving industry.