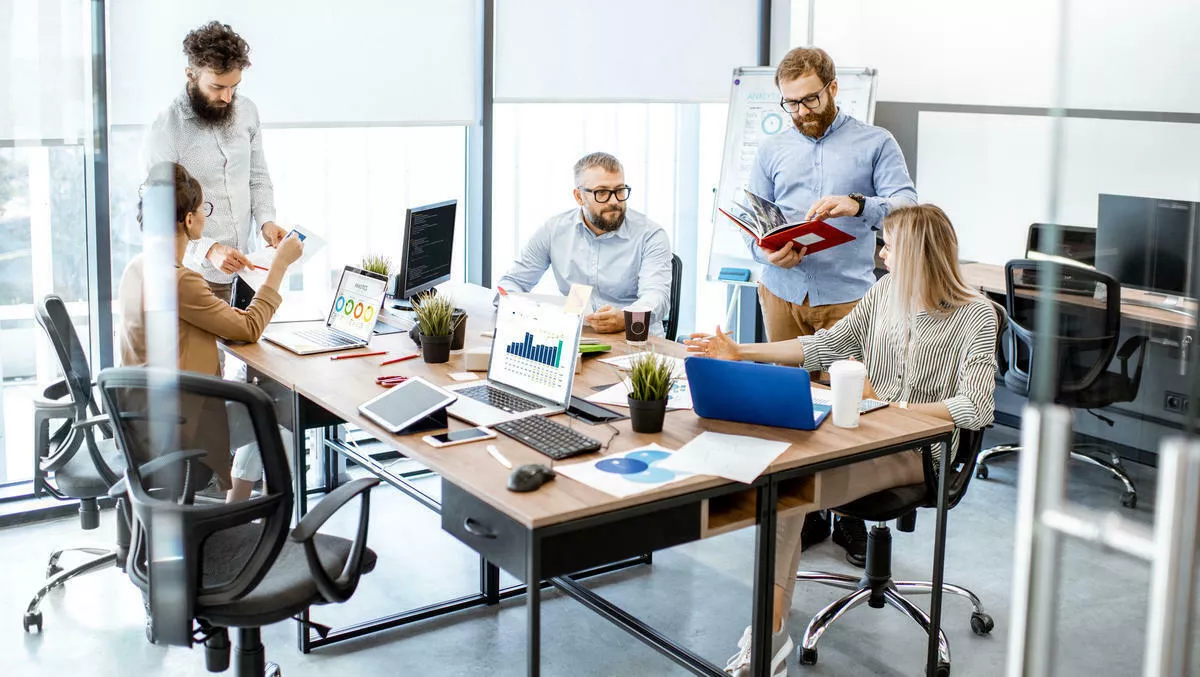 Three ways organisations can create a modern workplace that nurtures talent
FYI, this story is more than a year old
A competitive marketplace and relatively low unemployment mean that businesses need to work harder than ever to attract and retain the best talent.
Given the cost of staff turnover can be as high as 150% of the person's salary, it's essential for organisations to make sure they're creating an attractive, modern workplace that people want to engage with.

Recent research by Gartner found that only 30.3% of employees had a high intent to stay in their positions in Australia, which is below the international average.
The reasons for staying or going can be massively diverse but one of the ways organisations can get ahead of the curve is to offer a truly modern workplace in which the employee experience is a clear priority.

The term 'modern workplace' is in danger of becoming a business buzzword but it's far more than a trend or a fad.
It's an absolute non-negotiable for organisations looking to attract and retain the strongest talent in a competitive market.

Empired has identified three ways organisations can create a modern workplace that nurtures talent:
Flexibility
Employees need to be able to securely access all business systems from anywhere in the world, using any device.
They should be able to collaborate with teammates as freely and productively as they would if each member of the team were in the office.
Organisations should offer shared digital workspaces so employees can contribute equally to team projects without concerns around security, version control, or missing out on important pieces of information.
And, these systems should all work seamlessly with intuitive and familiar interfaces that don't get in the way of what needs to be done.
Open communication
In the modern workplace, a single phone number should reach an employee no matter where they are, and employees should be able to access every system and document they need, with full security, from a mobile device.
Clients and partners shouldn't be able to tell the difference between employees that are in the office and those who are working from remote locations.
Modern workplace tools facilitate instant communication from messaging and email to video and voice calls, as well as shared online spaces and the ability to meet virtually at the touch of a button.
Engagement
Organisations that can demonstrate a high level of employee engagement and a strong employee value proposition can reduce turnover by as much as 70% while also reducing the compensation premium they need to pay to get the right employees.
A modern workplace is characterised by high levels of engagement, which can be achieved by creating stronger bonds and connections between and among employees and teams, regardless of physical location.

A common denominator in achieving these three characteristics is the business tools used to support workers.
Businesses relying on disparate legacy solutions, either on-premise or in the cloud, risk disenfranchising high-performing workers because of the inherent inconveniences and barriers created by these systems.
Organisations should look to standardise on a comprehensive platform that delivers all the functionality required to keep teams productive, happy, and empowered.

By providing the right tools to create a collaborative and engaged environment, organisations can bolster their reputation as a desirable place to work.
This can help them overcome the costs incurred by high turnover and the remuneration premium required to attract and retain the best talent.