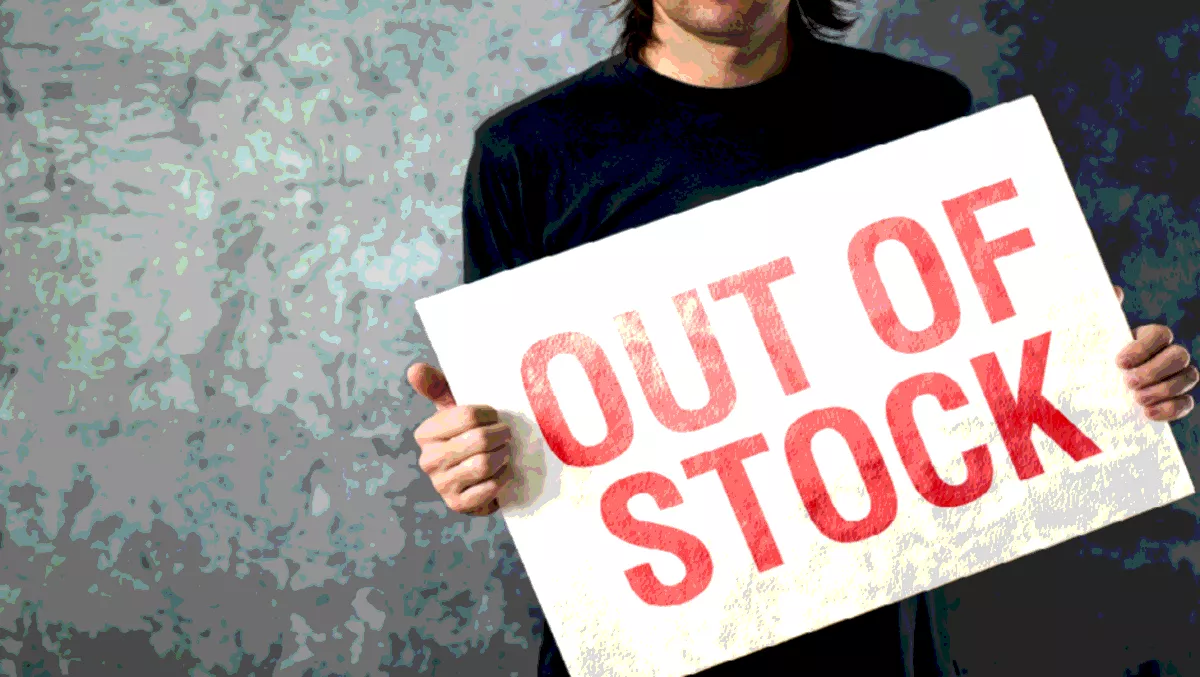 Top risk facing organisations? Why, it's an IT talent famine
FYI, this story is more than a year old
For some time there has been talk about how the IT industry is crying out for new talent and skills, which a lot of people have glossed over. But now it appears to be a harsh reality.
Having previously been ranked in third spot, talent shortage has now been identified as the top emerging risk for organisations.
This is according to Gartner's aptly named Emerging Risks Monitor Report, which reveals staff shortages have accelerated in the last three months around the world.
In the survey of 137 senior executives over 4Q18, concerns about 'talent shortages' usurped those surrounding 'accelerating privacy regulation' and 'cloud computing'. A majority vote of 63 percent identified talent shortages as a key concern.
"Organisations face huge challenges from the pace of business change, accelerating privacy regulations and the digitalisation of their industries," says Gartner managing vice president and risk practice leader Matt Shinkman.
"A common denominator here is that addressing these top business challenges involves hiring new talent that is in incredibly short supply.
The financial services, industrial and manufacturing, consumer services, government and nonprofit, retail, and hospitality sectors showed particularly high levels of concern in this area.
According to Gartner, organisations need to move away from external hiring strategies, and instead focus on training their current workforces while applying risk mitigation strategies in case of a real talent famine.
"Organisations face this talent crunch at a time when they are already challenged by risks that are exacerbated by a lack of appropriate expertise," says Shinkman.
"Previous hiring strategies for coping with talent disruptions are insufficient in this environment, and risk managers have a key role to play in collaborating with HR in developing new approaches.

Likely a key driver of the concerns surrounding a talent shortage is that the effects are far-reaching and tend to exacerbate the other key concerns like accelerating privacy regulation, the effects of the pace of change, and factors related to the execution of digitalisation.
In order to establish mitigation strategies to address these risks, an organisation needs talent. An example that Gartner provided is that one of its key recommendations for managing data privacy regulations is to appoint a data protection officer.
"Unfortunately for most organisations, the most critical talent needs are also the most rare and expensive to hire for," says Shinkman.
"Adding to this challenge is the fact that ongoing disruption will keep business strategies highly dynamic, adding complexity to ongoing talent needs. Most organisations would benefit from investing in their current workforce's skill velocity and employability, while actively developing risk mitigation plans for their most critical areas.
In light of this, Gartner suggests enterprise risk teams and HR leaders should collaborate to clearly define ownership of key talent risk areas that their organisation is facing.
"Different parts of the organisation often have different pieces of information about what is actually going on from a talent risk perspective," says Gartner's HR Practice group vice president Brian Kropp.
"The best organisations are moving away from traditional engagement surveys to understand their talent risks. Building robust talent data collection and analysis techniques to better listen to their employees and identify real-time risks is a key part of this process.