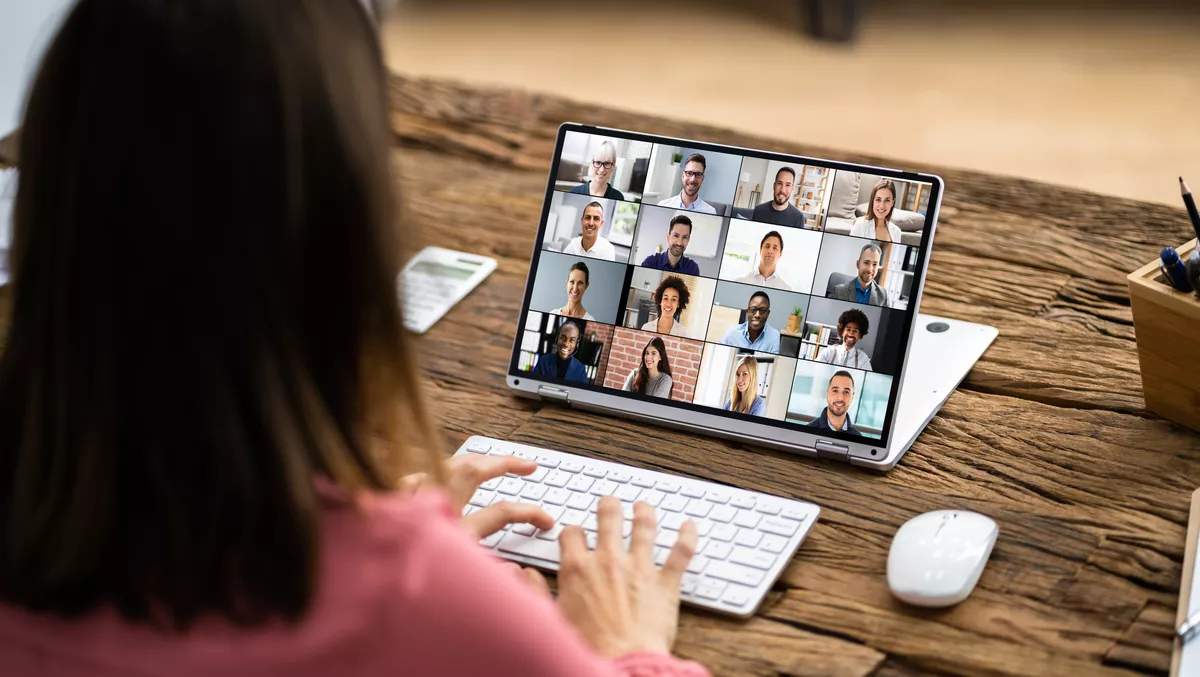 Trends for the modern workplace in 2022 and beyond
Thu, 24th Mar 2022
FYI, this story is more than a year old
As organisations continue to embrace hybrid and remote working as permanent changes to the pattern of work, attention is turning to how to maintain productivity and culture with a geographically dispersed workforce.
This includes provisioning workers with the right devices, connectivity, security, and platforms to work productively and securely from any location without ever having to visit the office. The modern workplace requires a built-for-purpose solution that encompasses devices and software for a seamless experience.
In the shadow of the so-called 'great resignation', organisations are thinking more seriously about how to attract and retain quality employees.
One of the most basic but often overlooked elements of providing an exceptional employee experience is the technology companies provide for their people to do their jobs. In fact, technology is becoming so important that it ranks third on the list of factors that workers say could help reduce workplace stress.
Here are six trends for the modern workplace that can help companies deliver a more desirable employee experience in 2022:
1. Supporting productivity while balancing employee well-being
The blurring of the lines between work and home has meant that organisations must take a deeper interest in their employees' well-being. Employees need to balance their work with their personal lives to avoid unnecessarily lengthening their workdays or burning out due to being unable to switch off.
With business leaders expecting that at least half of their workforce will remain in remote or hybrid work status, employers that can provide the right tools and culture to balance productivity and well-being will be in demand.
For example, 46 per cent of frontline workers said they valued technology tools over mental health and wellness benefits, possibly because the right technology tools can reduce stress.
2. Matching younger workers' technology expectations
Workers increasingly expect the technology they use at work to provide a consumer-like experience. As the workforce skews younger, workers have less tolerance for clunky, unattractive devices or software.
However, many organisations are aware that their current technology falls short. Forrester found that less than one-third of organisations felt their current devices allowed employees to be highly mobile and flexible, and 30 per cent strongly agreed that their current devices were best-in-class for hybrid work.
Unsurprisingly, this has led to more than 75 per cent of decision-makers responsible for employee equipment planning to increase investments in PCs or laptops in the next couple of years.
3. Unlocking the value of data through modern workplace tools
Data has long been referred to as the oil that keeps companies operating. Organisations increasingly depend on data for improved decision-making and increased velocity.
Therefore, a modern workplace environment should inherently provide more tools so users can easily access the data and analytics to make informed decisions faster.
With this in mind, frontline workers are excited about the job opportunities that technology creates, with 63 per cent believing it can help significantly with tasks like team scheduling, onboarding new teammates, automating repetitive tasks, and managing appointments.
4. Increasing the focus on IT security
With more people accessing sensitive company data and systems remotely, IT security continues to increase in importance. According to the Forrester report, "As companies invest more in improving their device fleets with more modern devices, the responsibility to secure and manage device fleets becomes easier and more streamlined.
5. Combining devices and software to deliver a more streamlined user experience
It's important to align the evolution of hardware and software to give end-users the best and most streamlined experience. Choosing devices that can support the latest and most advanced software features helps users leverage the full potential of the modern workplace solution.
Selecting an integrated solution from a single provider, such as Microsoft, ensures that the hardware and software complement each other and let users be productive without technology challenges.
6. Managing the cultural and technology shift to remote working remains essential
Managing the cultural change and the shift to new technology, including remote and hybrid working models, is crucial and will be a critical element for organisational success. Staff members must be equipped to work productively with tools and systems that they understand and can use easily.
Managing the cultural shift can be challenging, in which case organisations could work with a partner that specialises in modern workplace implementation and training to ease the transition for employees.
Understanding the need to move to a modern workplace is step one. Organisations then need to understand how they want to approach the move away from legacy systems.
Most migrations occur in a staged approach with clear plans, timelines, and goals. It's essential to de-risk the transition and prevent any disruption to trade.
Having said that, organisations have proven that they can accelerate their pace of change and prioritise effectively. Over the next 12 months, this will continue to be the case, and organisations can expect timeframes to move quickly.