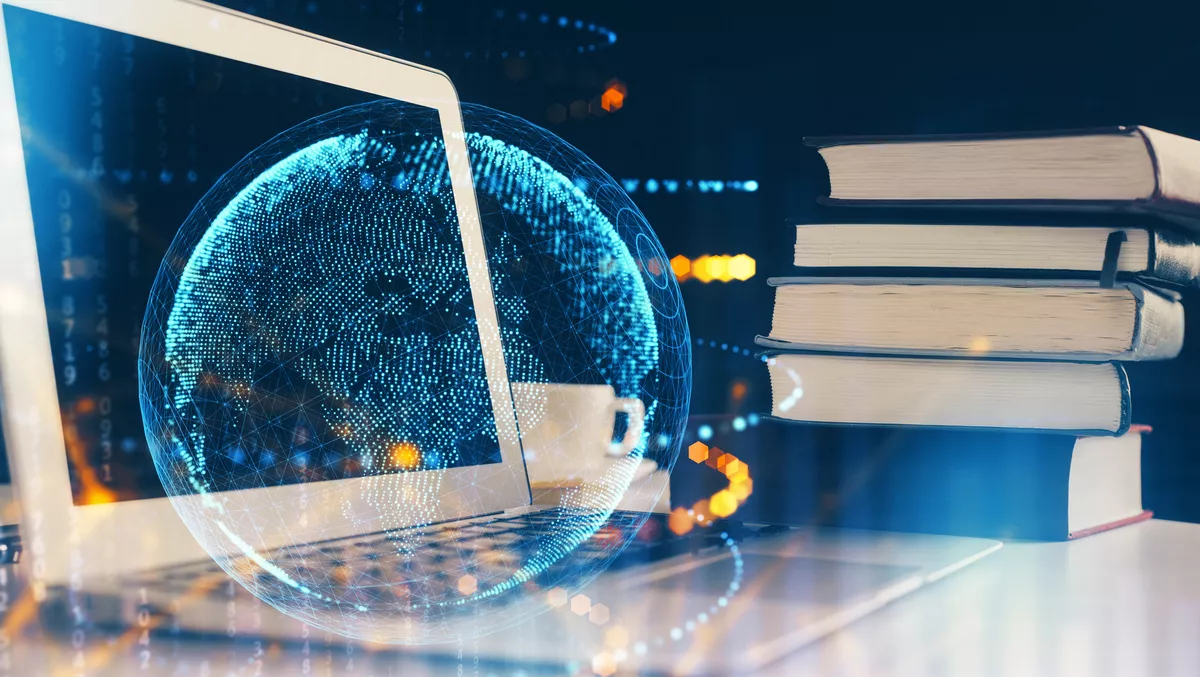 Unlocking the next digital frontier for educational institutions
FYI, this story is more than a year old
Understanding where to invest in technology can be challenging for education institutions. Education institutions needed to embrace technology solutions to an even greater extent during the COVID-19 disruptions as they sought to continue providing a high-quality education to students who were locked down. The next step for education institutions is to direct immediate investments to deliver operational efficiencies while delivering excellent teaching and learning outcomes.
A recent study by Konica Minolta found that, while many education institutions want to invest in improving teaching and learning outcomes, just 47 per cent of respondents shared that their organisation had a digital strategy in place. Meanwhile, 62 per cent were looking to improve school profitability and cut costs, and 60 per cent were looking for ways to deploy automation in education.
As new and emerging technology provides opportunities for innovation in education, education providers need to move with the times. This includes adopting modern technology for back-office and administrative functions and student-facing applications. Organisations that fail to do this will find it challenging to compete in a landscape still under pressure. More importantly, they may struggle to adequately prepare students for the world of work.
Not every education institution will have ultimate freedom when investing in technology. Decisions always rest on available budgets, with well-resourced institutions better positioned to adopt newer, cutting-edge solutions, including augmented and virtual reality. These technologies can dramatically impact the teaching and learning experience in institutions that already have the education basics working well. By contrast, those in more economically challenged areas may need to focus on improving foundational elements like improving digital literacy.
Beyond teaching and learning, institutions can benefit significantly from investing in technology that improves back-end business processes. By digitalising and automating previously paper-based and manual processes, organisations can streamline workflows and processes and reduce administrative costs, letting these institutions reinvest the savings into student-facing activities and technologies.
Konica Minolta's survey findings revealed that 60 per cent of respondents had a half digital and half paper archive, while 22 per cent shared that they hadn't started a digital archive but wanted to do so.
Digitisation and automation are crucial, especially for less well-resourced organisations. Letting education providers move away from paper-based processes can significantly impact organisational productivity, freeing up staff members to focus on more valuable tasks. Educators also have the potential to dramatically reduce waste and improve their environmental footprint through the development and implementation of a digital strategy.
The value of automation came to the fore during the pandemic when institutions had to shift quickly to home learning. Paper-based teaching and learning methods became impossible to manage effectively. In contrast, organisations that had already embraced online learning practices were better equipped to handle the remote work situation while also supporting their students' concerns for the future.
Organisations across all industries continue to grapple with where to invest precious funds for maximum return. Educational institutions face the dual challenge of needing to improve back-office efficiencies while remaining steadfast in their commitment to delivering exceptional teaching and learning outcomes. Determining where to direct resources to benefit these twin areas of concern can be easier said than done. However, by embracing digital and automated tools, these organisations can free up time and funds, which can then be applied to add further value.
Education institutions should look to work with a strategic partner to help identify key areas for investment for the short- and medium-term. This will help ensure that every dollar invested delivers a tangible outcome and helps futureproof the institution.