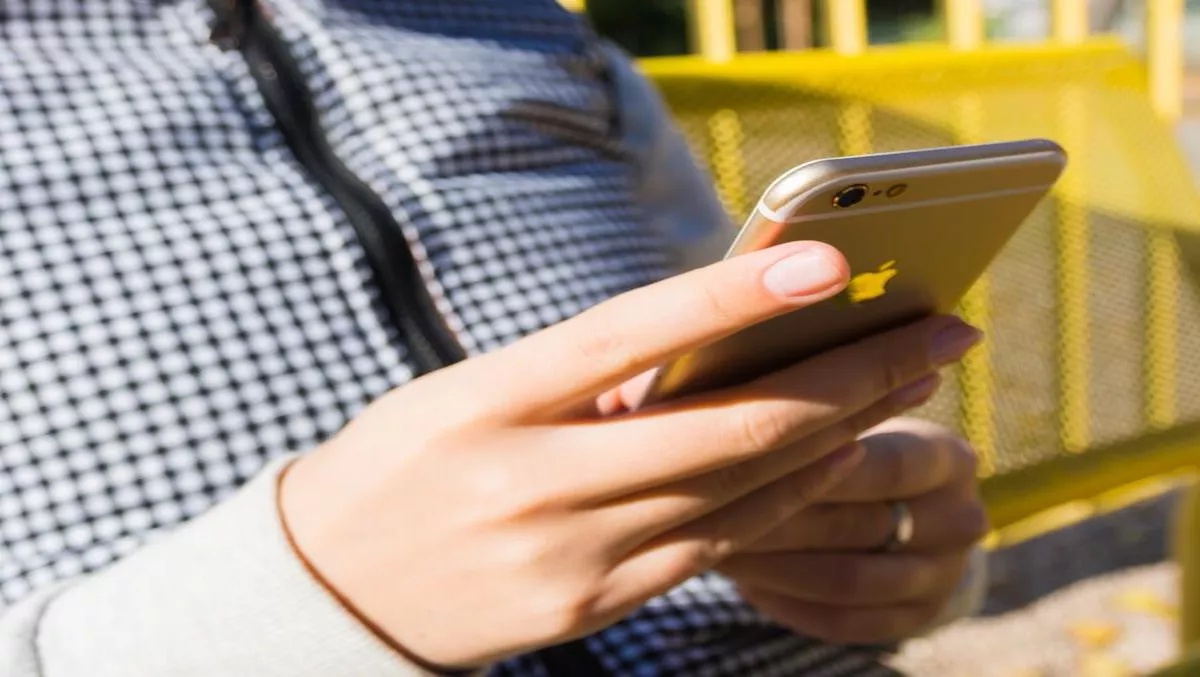 Veeam: Ten years of the iPhone - where are we now?
FYI, this story is more than a year old
The iPhone arrived with a splash 10 years ago, but as Veeam's Shaun McLagan, senior vice president APJ, discovers, it changed a lot more than just the way we make phone calls.
The outsized influence the iPhone has had over the way we live can't be overstated.
It ushered in a new way of thinking about information because from day one it was more than just a phone.
It changed the way we think about accessing information, what to do with it and how to monetise it.
The deeper philosophical shift has been that today we all carry a device in our pocket the weight of a glasses case that brings everything we could possibly want to know, every service and every convenience right to us no matter where we are.
We enjoy (and expect) hyperconnectivity, collectively driving and shaping the methods and platforms we use to engage with the world. Everything is an app and the cloud stores, actions and updates it all on a constant basis.
In a way, 'constant' is the real revolution.
In the living memories of most of us in the industry we were constrained by the hours kept by bank branches or supermarkets, we needed to find a phone book or had to rely on small analogue social networks (i.e. talking to a handful of friends).
Today we expect and demand uptime all the time, and if our provider of choice doesn't comply they have dozens of competitors a click or swipe away only happy to take our money.
Countless research fields, commercial enterprises and technology standards have allowed for our Always-On world, and the below list is comprised of only a handful of the major ones we've seen so far.
Change, as the sage said, will remain the only constant.
Cloud computing
As the early web giants like Google and Facebook built so many servers, they created an industry to host and compute data on our behalf.
Worldwide, the public cloud services market is set to reach US$246.8 billion this year.
Thanks to private, public and hybrid cloud approaches the sky is the limit with how cloud computing will come to shape where and how data is stored, protected and accessed.
3D printing
Industrial additive manufacturing has been around since the 1980s, and the consumer field is still mostly about polymer desk toys, but keep watching.
The easy shareability of files to print spare parts and new materials will transform the long tail economy.
Big Data
The online era saw us producing more information than we could possibly synthesise.
Trends and insight abound if you know where to look, and big data analysis is helping us see patterns of consumer behaviour, weather and more in finer detail than ever.
With more than a quarter of a million customers using our Availability solutions, it's a market Veeam is leading.
Wearables/cybernetics
We're not quite replacing our hearts with digitalised pumps yet, but pedometers that match data with our diet and navigation chips to help keep track of Alzheimer's patients are commonplace, and advances in body-computer interfaces promise even deeper synergy.
The Internet of Things
It's a world where everything has data-collecting sensors attached - from TVs to trains and cars to crops.
Going hand in hand with Big Data, all those devices (according to Gartner, the number of connected 'things' being used worldwide this year amounts to 8.4 billion and this will reach 20.4 billion by 2020) can show us how to run the world more efficiently, cheaply and safer than ever.
Artificial Intelligence
Also growing on the back of Big Data, there's just too much stuff for human users to sift through and express meaningfully.
Computers can do it for us, but only if we teach them to behave more like humans, which are wired to extract meaning out of patterns rather than just remember everything.
Social media
Where the website/dotcom era still imposed a barrier to entry, Facebook, Twitter, Instagram, etc. gave everyone a voice online, the cumulative effect of which can change industries, political systems, opinions, and cultures.
Dematerialised world
Instead of building lots of new, expensive machinery, we're wiring and connecting the machinery we already have, extracting more value than ever through innovations in the underlying software.
In the Western world, investment in hardware has been declining to the same degree software has been growing.
Targeted marketing
Today advertisers have tools which their TV-ad-and-door-to-door-survey-wielding forebears barely dreamed of.
Every link, post and 'like' forms a digital paper trail about you that's part of a whole other online economy worth billions and social media is only going to expand even further.
Security awareness
Security used to mean locking the front door.
Today, informed consumers are keenly aware how much they're tracked online (to say nothing of the myriad of cyber threats).
It's not only made us all aware of security around passwords and logins, it's spawned a consumer cybersecurity industry that's almost as big as the internet itself.
What can we make out of all this?
In July 1994, Jeff Bezos incorporated the company that would become Amazon because he saw something few others did.
When we used our credit cards to buy things from online stores, that store would have something far more valuable than the revenue from sales.
It would have our 'consumer graph' - what we like, what we buy and what we want.
Bezos knew way back then the power information would command online, and ever-expanding connectivity would let it grow to unimaginable levels of detail.
And our always-on world has proven him kind of right.
This years' Thanksgiving weekend Black Friday sales in the US pushed Amazon's stock price so high Bezos became the second person in history (after Bill Gates) with a personal net worth of US$100bn.
Data, as Amazon and plenty of other born-digital businesses have proven, is the new currency, and the iPhone is one of the most prominent of the tools that's ushered in the digital economy.
We're excited to see where the next 10 years of development takes us.
Article by Shaun McLagan, senior vice president, APJ, Veeam
Related stories
Top stories