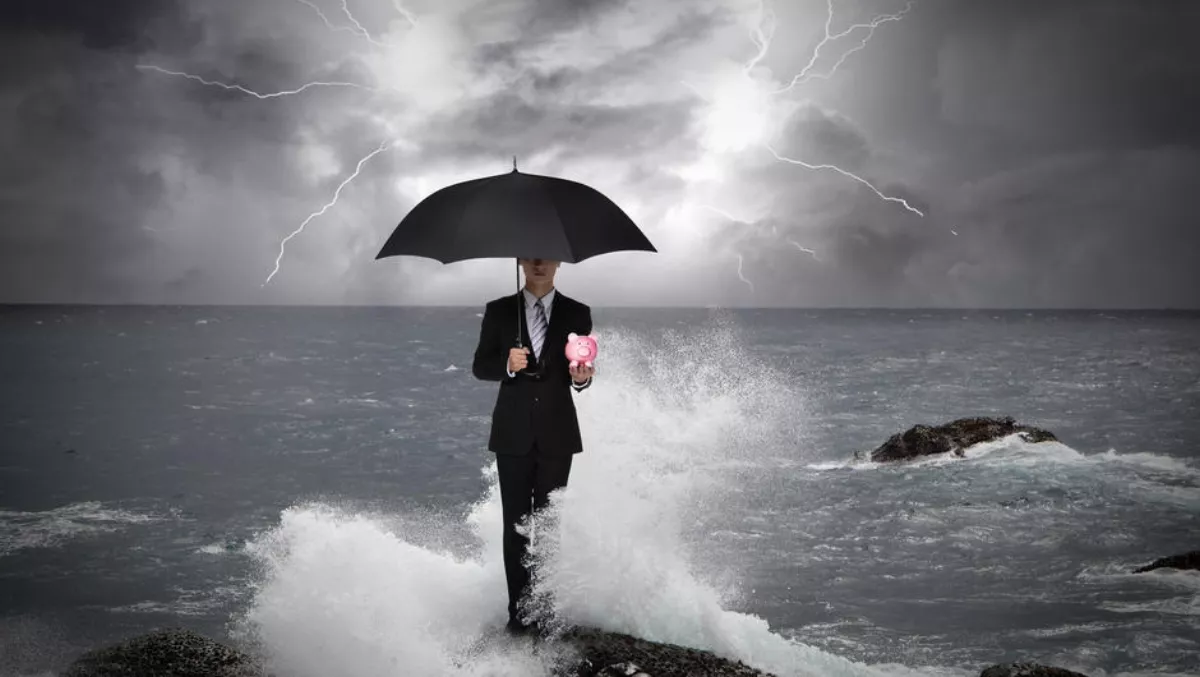 Veeam's latest solution for preventing costly downtime
FYI, this story is more than a year old
Veeam has announced the availability of an on-demand, turnkey solution to ensure business continuity, Veeam Recovery to Microsoft Azure with Veeam PN (Powered Network).
Businesses depend on IT to have a plan in place to maintain operations when disaster strikes or outages occur.
According to Gartner, "although there's no magic answer on how much impact downtime will have on your business, current industry surveys have shown that the average enterprise estimates an impact of approximately $5,600 for every minute of unplanned downtime in its primary computing environment."
This adds up to over $300,000 per hour.
Unfortunately, for many enterprises backup and recovery contingencies are insufficient.
The cost of maintaining and supporting a remote recovery site for a mirrored system with duplicate hardware and software is prohibitive, and backup and recovery is labour-intensive and time-consuming.
Veeam Recovery to Microsoft Azure aims to provide a simple, highly secure means to recover on-premises workloads to the public cloud.
"This latest capability continues to see Veeam add another simple, viable, fast, and low-cost option to its customers' disaster recovery invocation scenarios via the leveraging of Azure Cloud," says Veeam A/NZ head of systems engineering Nathan Steiner
"In combination with already being able to offer 'Right Click' restoration of workloads into Azure from the Veeam console, Veeam can also now completely simplify the network communication into Azure during a DR event."
"With the ANZ market having suffered many natural disaster events last year, such as Cyclone Debbie in QLD, but even more so globally with events such as Hurricane Harvey and the earthquakes of Mexico, Disaster Invocation scenarios, costs of downtime and business interruption of services associated go hand in hand. One of Australia's largest insurance companies flagged a loss of $1.2 billion due to natural disasters. What percentage of these costs can be attributed to business interruption?"
With Veeam Availability Suite, IT can automatically spin-up an Azure cloud instance, and securely connect the business to customers, partners, and employees regardless of their location, all without the cost of a redundant standby system.
Veeam Recovery to Microsoft Azure with Veeam PN provides complete cloud-based data recovery to help organizations overcome the high capital expense and challenges of building and maintaining a remote recovery site.
"While organizations have known they needed to prepare for any type of failure, setting up a redundant site has proved prohibitively expensive for many," says Veeam VP of product strategy Danny Allan.
"With Veeam Recovery to Microsoft Azure, enterprise executives can sleep soundly, knowing that, if disaster strikes, the business will keep operating in the public cloud – without breaking the bank or taking up all of IT's time."
Related stories
Top stories