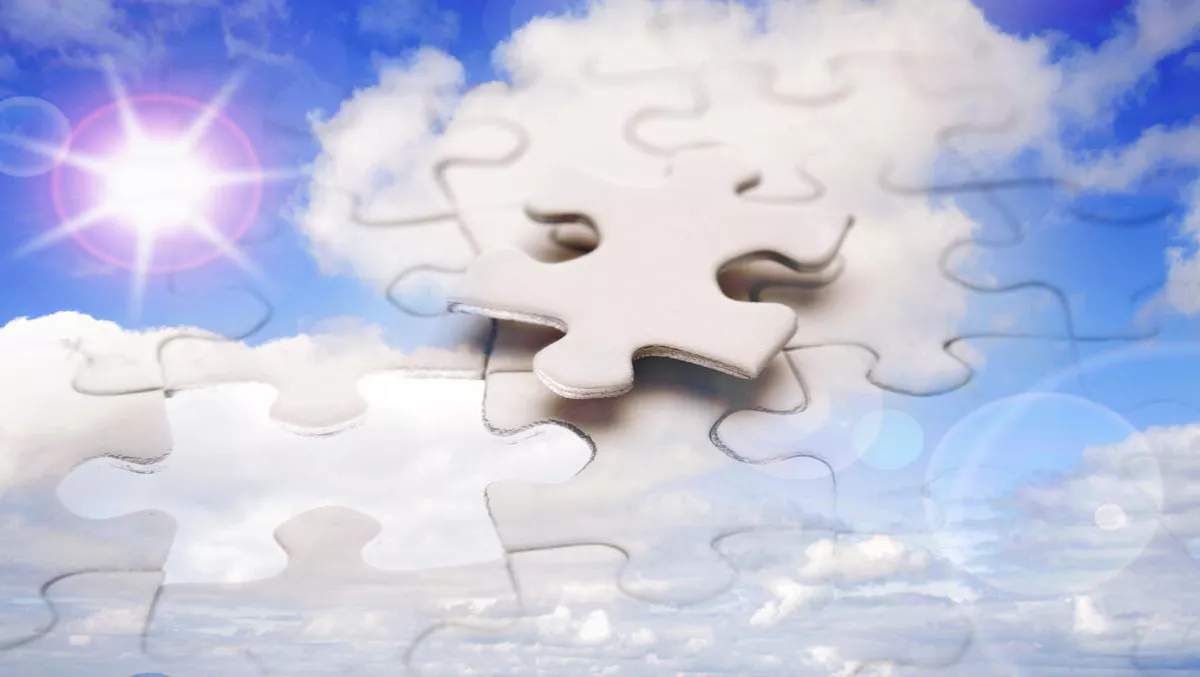 Venn IT: Helping Queensland businesses 'make good decisions about cloud'
FYI, this story is more than a year old
Venn IT is an Australian IT company that prides itself on expertise in the cloud sector. The company may have only launched 18 months ago, but with only senior staff at the helm, relationships, track records and experience mean a lot to the business.
Geoff Hughes, Venn IT's managing director, says the company has had a great first year with support with technology vendors like Commvault and NetApp and Amazon Web Services.
Even though the company is a small business, it works with organisations with between 1000 and 5000 users and multi-billion dollar businesses.
The company also partners with a data center provider in Queensland called iseek, which provides Infrastructure-as-a-Service and helpdesk services that it needs.
When facing challenges, Hughes says that solving problems is part of the company's DNA and that's exactly why people turn up to work with smiles on their faces. So what is the strategy?
Venn IT's strategy: helping customers make good decisions about cloud
The company's strategy, according to Hughes, is simply to help businesses make good decisions about cloud. After talking to industry leaders, companies whose journeys to the cloud failed because they just didn't do enough up front research. "You try to do things the way that you do things in a data center that would exist on your site. If you try to behave that way in a cloud environment, it just doesn't work. It's either going to be expensive, or it's not going to give you the agility, availability - or there's just going to be problems."
Hughes says that even companies who aim for 100% cloud can find good reasons to keep physical storage, such as owning data assets, a performance profile or a commercial outcome.
"Backup as a Service is one of our focuses at the moment, but we've been doing some intel testing, building up and productising disaster recovery (DR) as a Service. I think DR as a service is a very good use case for cloud. It also fits into backup strategy, business continuity and disaster recovery planning."
For some businesses, being 100% cloud isn't practical, Hughes says. But for startups, they would be 'mad' not to build their environments based on cloud.
In fact the company has helped a startup transition from on-premise to 100% cloud. They still need to iterate and develop, and it also allows them to hold back on buying infrastructure up front.
Venn IT's partnership with CoreLogic: Banishing tape
Venn IT also runs backup as a service for customers, one of which is Australian data analytics provider CoreLogic. With trust and familiarity between both organisations, Hughes says the relationship between the two companies is built on trust and familiarity.
"They're moving a data center, and their whole business is about data. So when you need to relocate things, it's a big deal to them. It's going to take up a lot of their resource, and backup as a task, as important as it is, can be time consuming operationally. They need all hands on deck... so we're taking some of that workload away and they trust us to do it."
"We also helped them move to a cloud-based backup rather than tape... and ultimately it was a reliability discussion. One of our focuses at the moment is removal of tape media from backup environments. I see it as a legacy-type technology," Hughes says.
Tape as a backup solution catches many people by surprise, and Hughes says it's a discussion point at social events.
"People ask me what I do at functions or a barbeque. I say I work in IT. 'Mmhmm.' Oh, we do a bit with data backup. 'Oh, okay.' I said well, we've got a thing where we're removing tape from people's backup environments. They go, 'removing what'? I say, well, tape. You know, the things you used to put in your car or 8-track from the '60s and cassette tapes. LTO's gone through seven generations since the year 2000s. I think tape had a very good place in the market, I just don't think with the technologies and choices people have available to them today that it's a great option."
How Venn IT sees the future of cloud services
"I guess as far as the evolution of where cloud is going to go and where I think we'll be investing time: I think around the DevOps side of things in the short to medium term to augment what's already available in cloud products," Hughes explains.
He says that as the rest of the industry catches up, cloud providers will start packaging and productising solutions to allow for automation and simplification.
"You can't just pick up a single thing from your data center and call it hybrid without performing due diligence because what you're doing is inserting speed-of-light, security implications... interoperability between operations and dependencies within an IT environment," he says.
"Picking up a piece of the puzzle, you need to understand how it fits together."
Related stories
Top stories