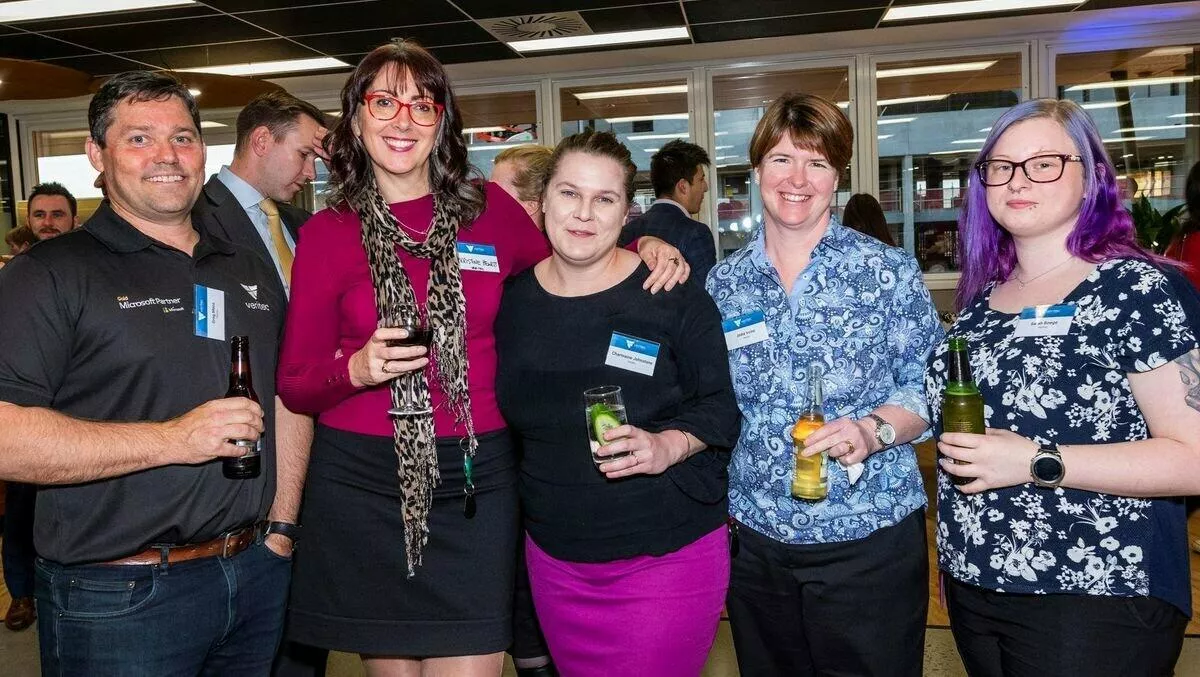 Veritec celebrates opening of Canberra HQ
Wed, 2nd Oct 2019
FYI, this story is more than a year old
Veritec's new ACT headquarters is now open for business in North Canberra, bringing a new collaborative workplace to the company's expanding team.
The new HQ, situated in the heart of Belconnen, opened with a party for more than 100 employees, customers and partners.
Veritec is a company that has focused on Microsoft technologies and its federal government customers. It is a strategy that has resulted in success for the company, with 375% team expansion and now a new workplace.
Veritec employs more than 150 staff around the country. In the past few years it opened offices in Melbourne and Sydney to support staff and federal government clients including the Department of Health, Department of Agriculture and Water Resources and the Department of Education.
Veritec CEO Keiran Mott says the company was formed in 2014 as a result of a separation from investor FTS Group and Cordelta.
Veritec remains part of the FTS Group, a federated group of IT services businesses operating throughout Australia and New Zealand.
"Since that time, we have not only grown our team in numbers, but we have also expanded our footprint nationally. The new headquarters in Canberra represents the result of the hard work and dedication of our people, the support of our partners and the trust from our customers.
Veritec is a Microsoft Preferred Partner, so its success is based on its dedication to the delivery of Microsoft solutions to government at all levels and its commitment to partnering with customers to achieve more through digital transformation.
Mott notes that the company has more than 10 years' experience in delivery, with a 75% re-engagement rate.
"Our customer engagements are based on building long-term partnerships and committing to the provision of the best advice and highest quality solutions and outcomes. We are passionate about our people – in fact we refer to them as our VIPs, Veritec Impressive People – and we are thrilled to be able to create a new home for our current and future family members in Canberra.
FTS Group is a federated group of technology services businesses that specialise in their own areas of expertise. As well as Veritec, FTS Group also has the businesses Anatas, FTS Data - AI, Kobold, SME Gateway and Cubic Consulting under its umbrella.